Each year, the Beverly Hills Chamber of Commerce hosts a number of high profile events for members and the public. These events connect companies to a vast array of businesses in the community, build professional development, and inform members about economic and government issues. Get a glimpse of the events through the photo gallery here.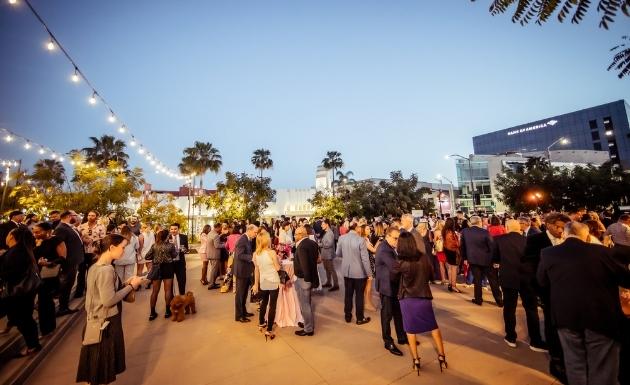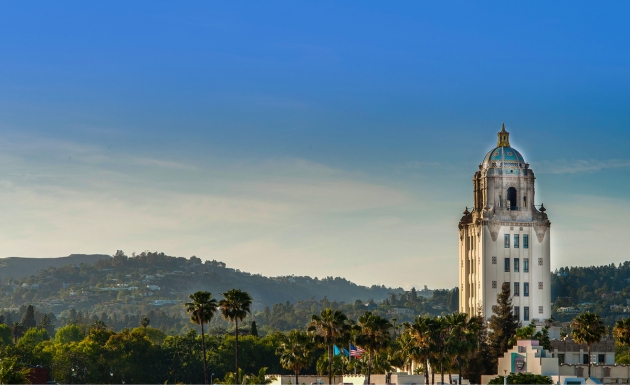 BEVERLY HILLS CHAMBER CENTENNIAL CELEBRATION
We are turning 100 years old this year! Started in 1923 – the Beverly Hills Chamber of Commerce has been committed to empowering businesses to thrive! Join us for our Centennial celebration of a lifetime – an evening filled with historical moments, festive entertainment and spectacular cuisine with Beverly Hills' finest business professionals, local influencers, city leaders, and chamber members.
For sponsorship opportunities click here or contact Melissa Case at Case@beverlyhillschamber.com
WOMEN WHO SHINE GALA | April 19, 2023
The purpose of the Women Who Shine Gala is to empower all women to shine by listening to and learning from powerhouse businesswomen who make an impact in the community. We held our inaugural Women Who Shine Gala on April 19, 2023, brought to you by our Women's Business Network Committee. The event included two receptions with wine, hors d'oeuvres, and entertainment. The main program featured powerhouse women like City of Beverly Hills Councilmembers, Lili Bosse and Sharona R. Nazarian PsyD, Tracy Tutor from Million Dollar Listing, and Jade Mills, International Ambassador & Estate Director of Coldwell Banker. This event is our newest signature event and will continue again in 2024!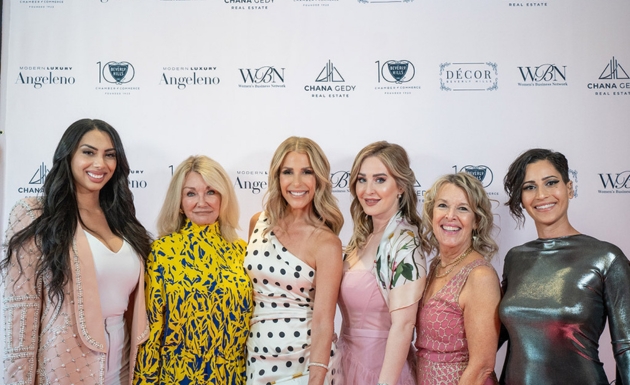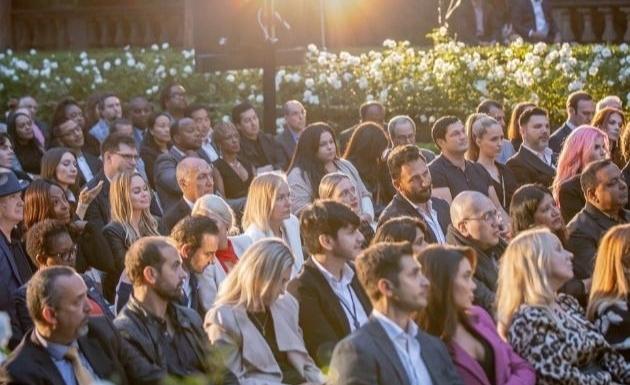 AN EVENING WITH THE MAYOR: The State of the City Address | September 28, 2023
The businesses and greater community of Beverly Hills gather for an intimate evening, inclusive of a wine and hors d'oeuvres reception, on the grounds of Greystone. This is followed by the Mayor's formal address. An Evening with the Mayor is illuminating and dynamic, rich in conversation and networking. A question-and-answer session follows the Mayor's speech, making this interactive exchange between business and government one of the year's most informative events. Typically, more than 350 guests attend annually.
STATE OF LUXURY: POWER PANEL SERIES WITH ANN SHATILLA | Winter 2024
This exciting fast-paced corporate teaching seminar provides extensive concrete business tips for all businesses with a particular focus on the luxury market. It takes any company and employee to the next level for reaching highest standards of luxury, as well as, top performance business acumen and execution this season in marketing, PR, concepts and customer service for optimal financial market share gain.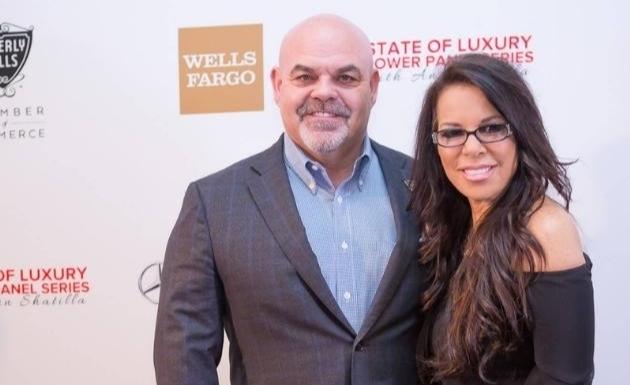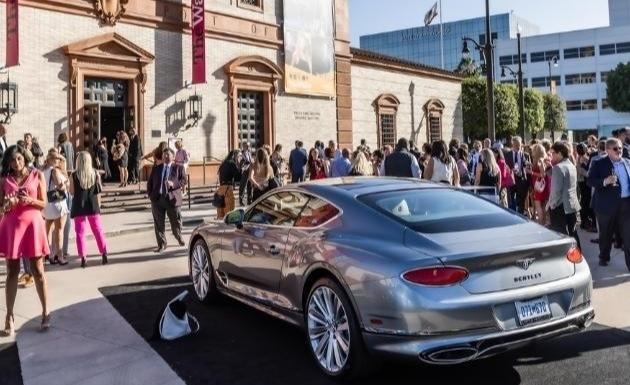 INNOVATE BEVERLY HILLS | Spring 2024 | Wallis Annenberg Center for the Performing Arts
Business leaders engage and inspire our guests and the Beverly Hills community, as a whole, as they discuss innovations in industries such as entertainment, medical, finance, and culinary. We typically welcome more than 500 professionals from in and around Beverly Hills, representing a range of diverse backgrounds, including large conglomerates, small proprietorships, chief executives, entrepreneurs, and emerging leaders. The event takes place at the Wallis Annenberg Center for the Performing Arts.
SUMMER GARDEN PARTY: Chamber Member Appreciation & Board Installation | June 28, 2023
The Summer Garden Party is a special evening dedicated to celebrating our Chamber members, to joining with neighbors and colleagues, and to enjoying a spectacular party with food, drinks, and fun. All Members of the Chamber receive two complimentary tickets to this event. Alongside the celebration is the formal installation ceremony, where members will hear remarks from the outgoing Chairman of the Board on the accomplishments of the year gone by. You will also hear a forecast of what is planned for the year ahead from the new Chairman. More than 500 guests attend annually.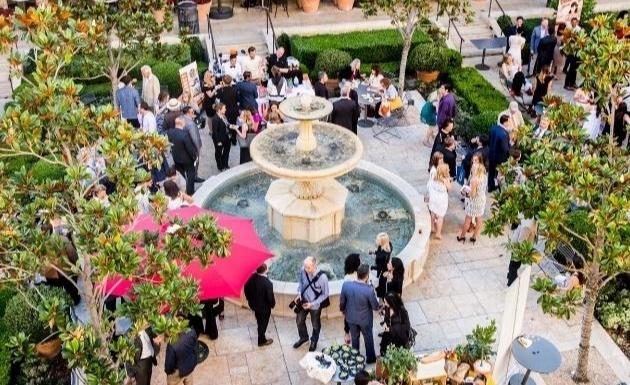 Previously Produced Signature Events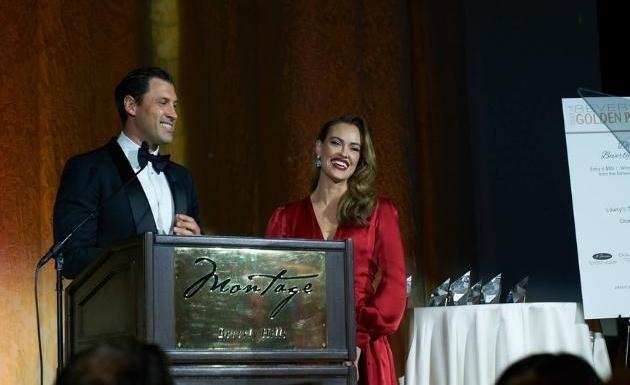 This is the premier awards celebration, honoring businesses in Beverly Hills that represent true business excellence. Following a public nomination and voting process, the Chamber presents honorees with awards in two categories: Above & Beyond and Innovation. With an additional award given to small businesses in each category, four award recipients, in total, are honored.
Produced with our Asian Business Connection, we welcome more than 500 guests representing Beverly Hills businesses and local leaders. These include high net worth professionals, celebrities, entrepreneurs, local and regional government officials, and other community influencers. The event features traditional Lunar New Year entertainment with a Beverly Hills touch.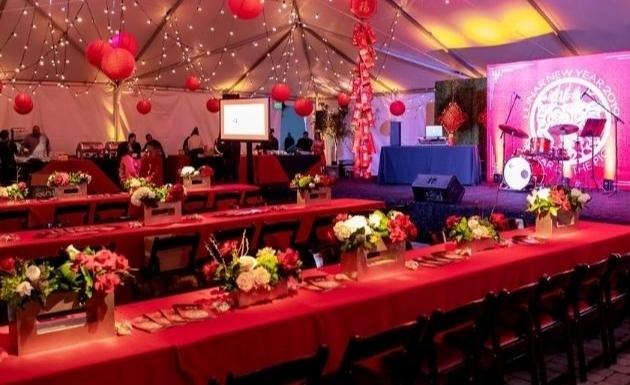 Designed and created to propel the growth of the business community and economy of Beverly Hills and surrounding areas, this event series featured prominent business and community leaders across all major industries from retail, sports, finance, entertainment, beauty, technology, media, travel, hospitality, law, entrepreneurship and more.
This Chamber connection allowed business Members to expand their reach and get tips and expertise from the business leaders in our community and surrounding areas while featuring interactive networking, informative sessions and discussions, exclusive behind the scenes interviews with best in class experts and brands, live Q&A chats, entertainment, an auction, prizes and much more.