The Beverly Hills Chamber of Commerce advocates on behalf of the local business community through the Government Affairs Committee (GAC). This group is open only to Chamber members and meets on the second Thursday of every month, in the Chamber's Board Room to address issues of importance. Issues include urban planning, transportation, real estate development, construction, taxation, and state and regional legislation that impact the business community.
The GAC has hosted prominent leaders and speakers from a number of leaders and government entities, including the Office of Congressman, Ted Lieu; Southern California Edison; LA Metro; and many more. It provides a crucial forum for members to understand what is going on in the City of Beverly Hills and surrounding region.
The GAC makes recommendations on select legislative and policy issues to the Chamber's Board of Directors, which has the final authority to take official positions on behalf of the Chamber.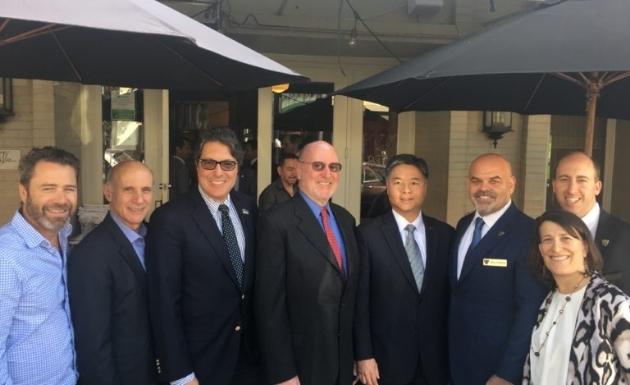 Members of the Government Affairs Committee at Porta Via with Representative Ted Lieu, City Council Members and Chamber Staff