Innovate Beverly Hills 2022 Recap

On April 6th, 2022, we welcomed back our community to the Beverly Hills Chamber of Commerce's largest annual event—Innovate Beverly Hills, presented by Bentley Beverly Hills and The Nightfall Group! After a two-year hiatus, we were elated to host a night at the Wallis Annenberg Center for the Performing Arts that featured engaging guest speakers, riveting live entertainment, gourmet culinary delights, and of course, an opportunity to celebrate and network amongst Beverly Hills' best. With over 400 attendees, Innovate Beverly Hills was a hit amongst its guests, which included local and regional media, large conglomerates, small proprietorships, chief executives, entrepreneurs, and emerging leaders. After two years of isolation, uncertainty, and unprecedented change, the themes of Innovate Beverly Hills rang true as industry leaders delved into how companies and organizations had to overcome, adapt, and innovate to fit the new business climate as well as the needs of our community.

To start off the evening, the audience was welcomed by City of Beverly Hills Mayor Lili Bosse. As an introduction to the leaders of Beverly Hills, she invited City Council to the stage which included Vice Mayor Julian Gold M.D., Councilmember John Mirisch, Councilmember Lester Friedman, and Councilmember Bob Wunderlich.
We were honored to have President and Co-Founder of Quay Entertainment, Tiffany Davis, as our lovely host for the evening. Tiffany is an accomplished event, marketing and fundraising executive specializing in the development and management of celebrity driven, high-profile events. She has line produced and managed numerous events; from multi-day festivals and conferences to multiple concurrent live performance stages and live televised content. Her lively, gracious personality set the tone for the rest of the night, as she welcomed our esteemed guests to discuss lessons they learned from the pandemic, how they innovated their business in response, and where they are headed now.
Prior to gaining insight from industry leaders, our audience was treated with a special musical performance from the Grammy Award-winning Los Angeles Children's Chorus with Artistic Director Fernando Malvar-Ruiz. This group serves more than 300 children ages 6 to 18 through 7 choirs and is currently in its 36th season. LACC is even featured in alumna Billie Eilish's new film, Happier Than Ever: A Love Letter to Los Angeles. Their performance wowed our guests and reminded us all of the bright, young talent that our community offers.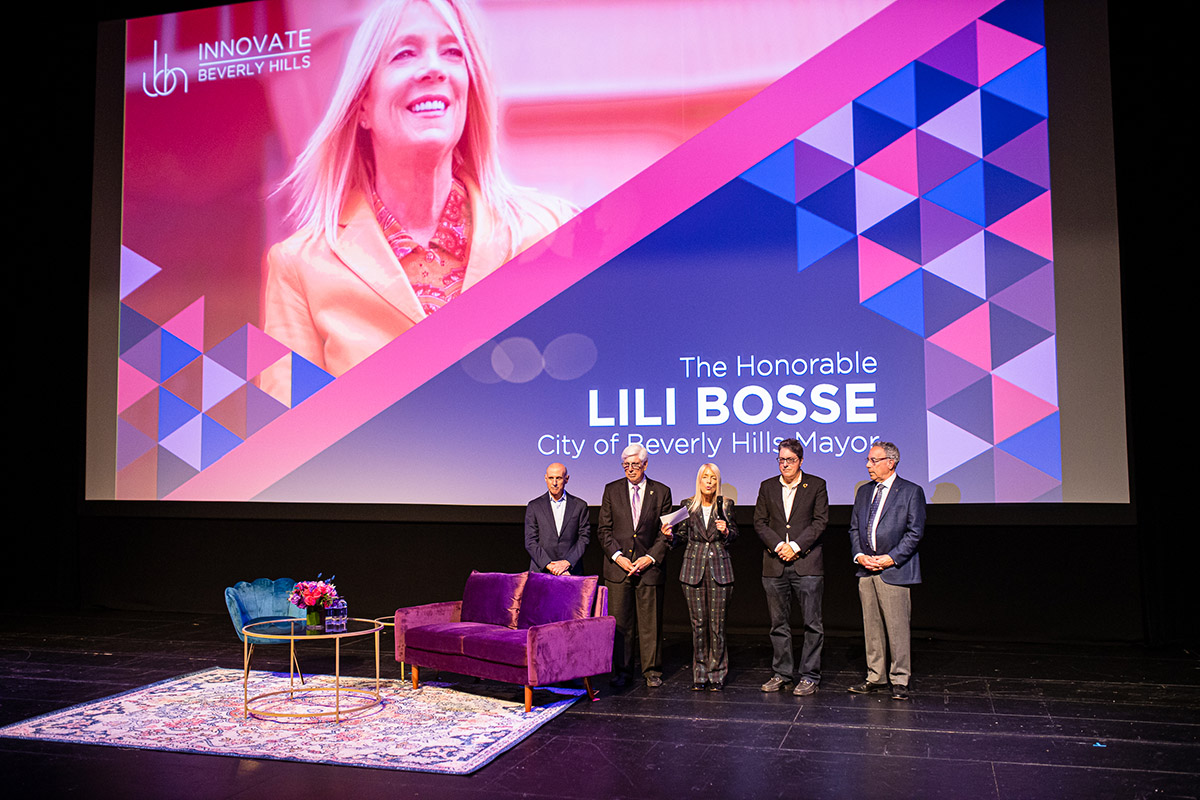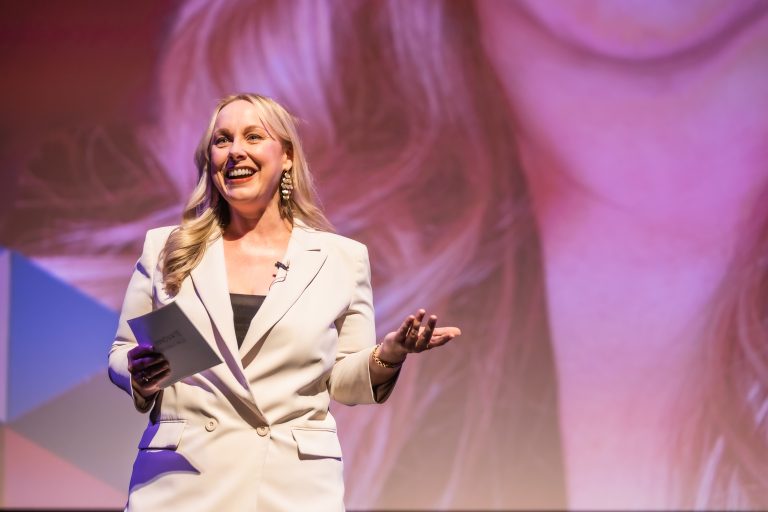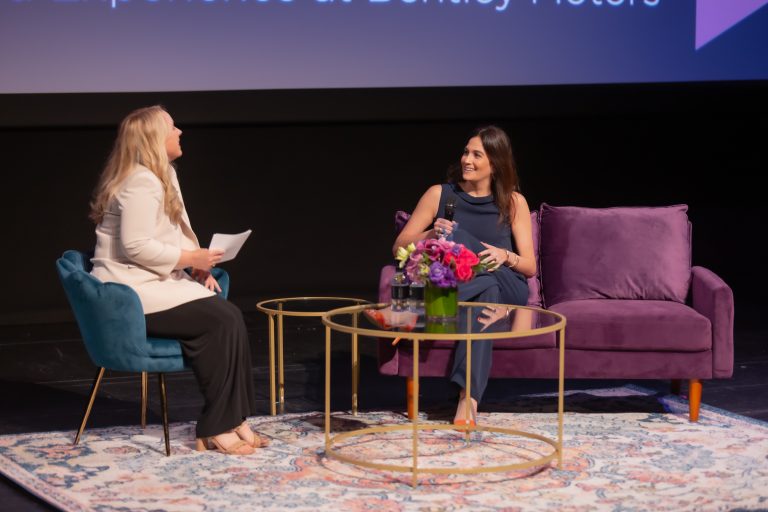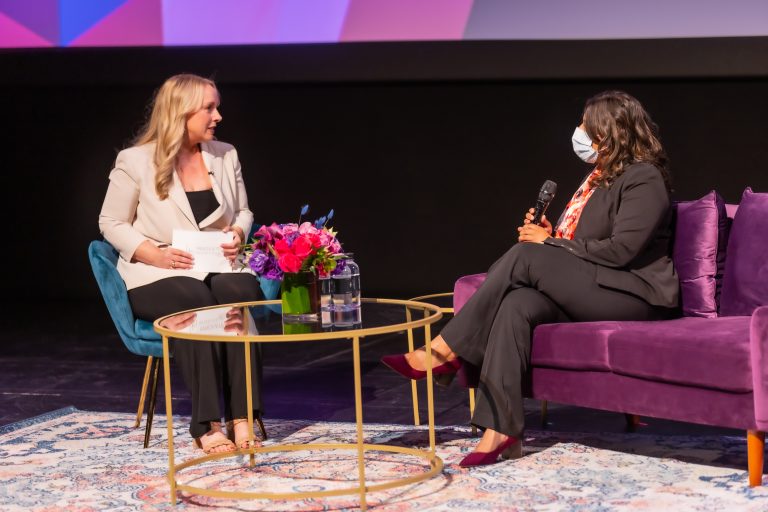 For our first distinguished speaker, we were joined by Erin Bronner, Sr. Manager Communications and Brand Experience at Bentley Motors. Her expertise in the automotive industry spans over 14 years! Erin is responsible for managing all third-party validation of the brand, which includes experiential programming, social media integration and corporate social responsibility. During her talk, she discussed how the industry had to adapt when it came to launching new cars, showcasing vehicles, and the entire car buying experience during a time of isolation. This shift also brought about a demand for hybrid vehicles that can balance sustainability with luxury. Erin's insight allowed us to learn more about the automotive industry's developments towards a new and improved future.
Our next fireside chat was with healthcare hero Soniya Gandhi, MD, MPH, Vice President Medical Affairs and Associate Chief Medical Officer at Cedars-Sinai. Dr. Gandhi oversees patient safety, hospital epidemiology, medical staff governance, and various quality initiatives. Dr. Gandhi is dually certified in infectious disease and internal medicine, making her a qualified voice when it came to discussing the pandemic and its effects. She delved into how COVID-19 pushed research in other important areas, including HIV and flu vaccinations, which are critical leaps taken in the medical community. Dr. Gandhi also discussed the innovation behind digital, virtual care options that have been more widespread and accessible because of the pandemic. She then addressed the harmful effects that miscommunication had on our community, as much of the misinformation would overshadow scientific data. Dr. Gandhi highlighted the silver linings surrounding this pandemic and left us with hope for a brighter tomorrow.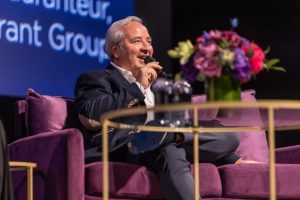 Following Dr. Gandhi, we welcomed Giacomino Drago, Chef and Southern California Restaurateur who leads Drago Restaurant Group. His seven restaurants serve more than 6,000 "regulars" and celebrities each week, yet Giacomino treats each patron as if he or she is a guest in his home. Giacomino is an established, well-renowned chef, a courageous leader, and a clear family man. Giacomino's insight on the restaurant industry was necessary and very well received, especially considering the wide array of dining options our community offers. He provided his thoughts on how this industry has been impacted and how it will continue to change for the better, as he himself is trying to navigate these unprecedented times in the culinary scene.
The final innovative speaker to join us on stage was none other than Ned Colletti, former Major League Baseball Executive and three-time Emmy Award-winning baseball analyst. Ned Colletti Jr. has spent the past 40 years working in professional sports and is one of the few American sports executives to work in two major league sports – Major League Baseball and the National Hockey League. With experience as the former General Manager for the Los Angeles Dodgers and as a professional scout for the NHL, Ned weighed in on the current state of the sports industry and discussed its major shifts over the past two years. He also talked about how the athletes were faring during this time. Lastly, Ned chatted about his current teaching position at Pepperdine University and tied in the impact that COVID has had on education with the mass-introduction of virtual learning. Ned's key message was that he hoped that we all were able to start appreciating the little things and discovering new things about ourselves and our industries that we will carry past this pandemic.
The Chamber would like to express their sincerest gratitude to everyone who attended and was involved with #InnovateBeverlyHills 2022! Very special thanks to DVR Productions Event Video and Photography for our stunning event photos. Thank you to the incredible participants of this year's event: Tiffany Davis, the Los Angeles Children's Chorus, Erin Bronner, Dr. Soniya Gandhi, Giacomino Drago, Ned Colletti, Hey Mister DJ, and the Honorable Lili Bosse. Lastly, thank you to all of our generous sponsors for making this event possible: Presenting Sponsors: Bentley Beverly Hills, and The Nightfall Group; Venue and Production Sponsors: Wallis Annenberg Center for the Performing Arts and The Very Creative Firm; Gold Sponsors: Cedars-Sinai Health System, and Kennedy Wilson; Silver Sponsors: Torrey Pines Bank, U.S Bank, Optimum Seismic, and CMIT Solutions of West LA & Beverly Hills and additional support by Buzzbox Premium Cocktails, Morandell Imports, Impasta, il Pastaio, Xi'an Beverly Hills andSons Chocolatiers.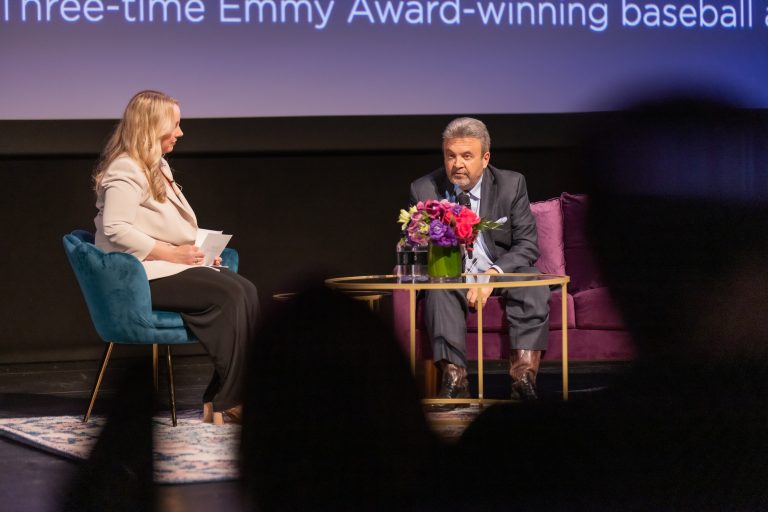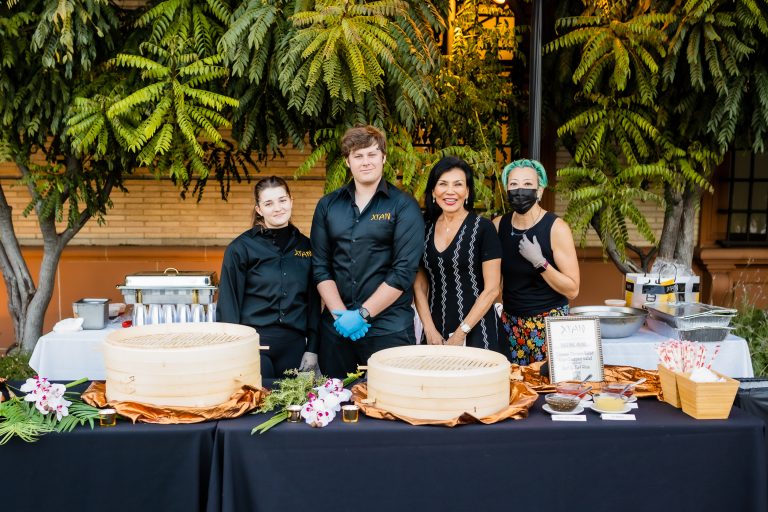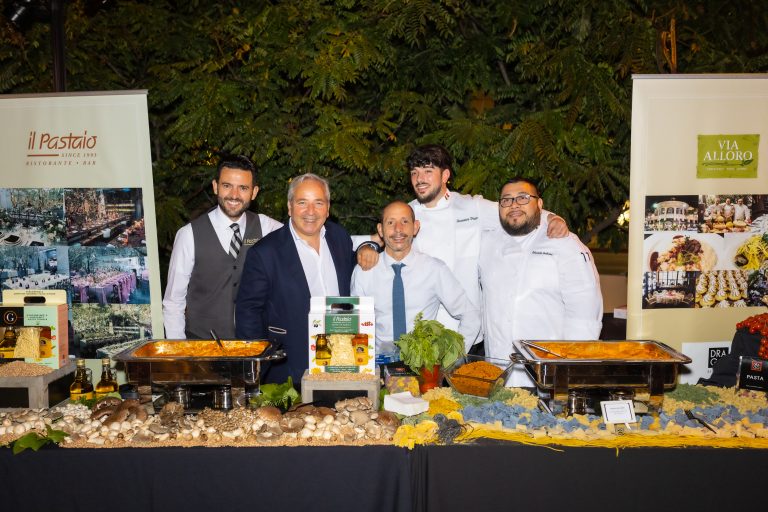 To view the official event program, click here.
For the official event photos by Sean Daniels of DVR Productions, click here.