Innovate Beverly Hills 2019 Recap: Prominent Women in Business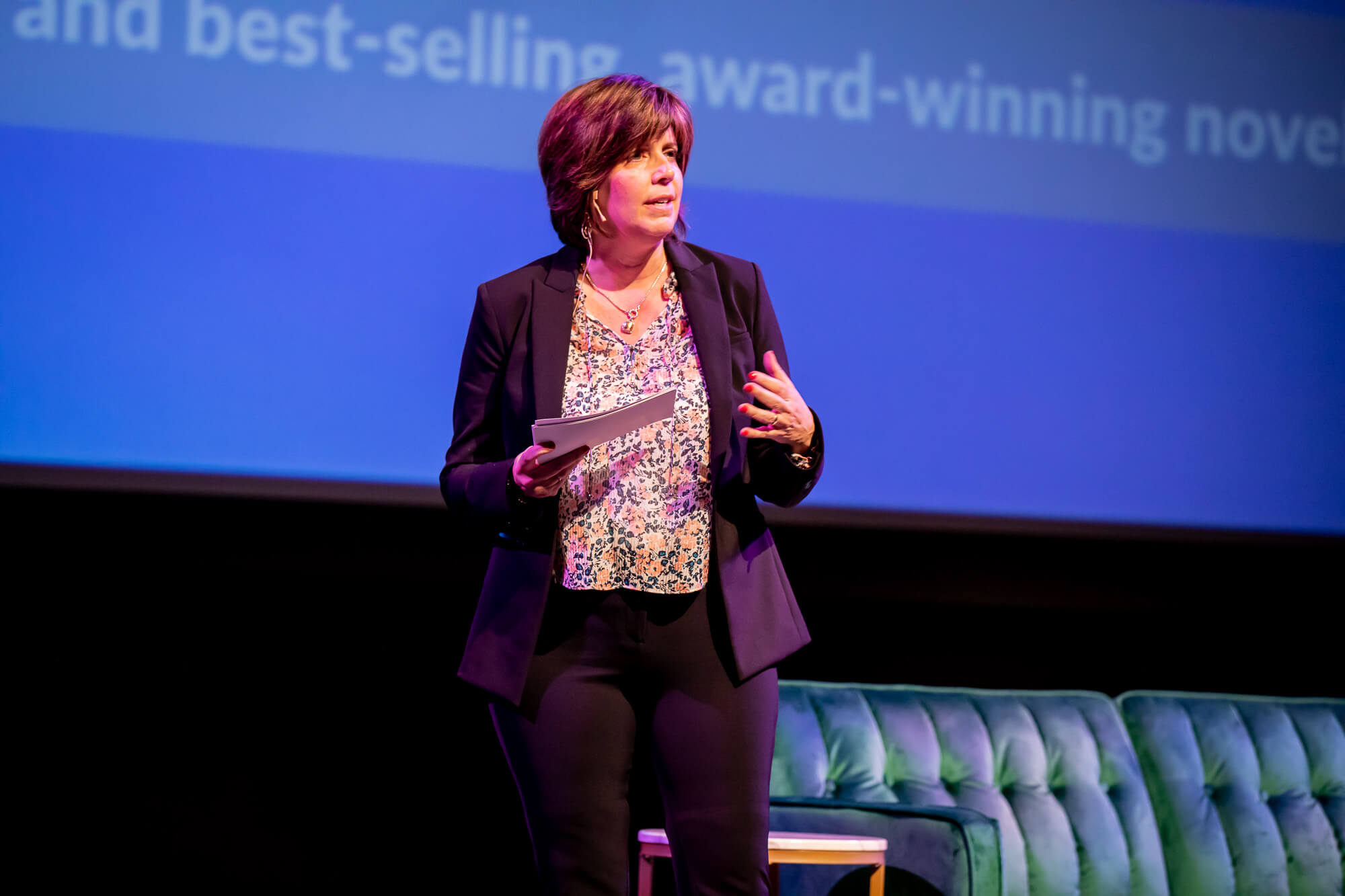 Innovate Beverly Hills is known as the Beverly Hills Chamber of Commerce's largest annual event. With over 500 attendees, a dynamic speaker lineup riveting conversation and insightful discussions, this year did not disappoint. The theme of Innovate Beverly Hills 2019 was prominent women in business – trailblazers, disruptors, thought-leaders, tastemakers. These driven businesswomen shared their personal and professional experiences as being dominant and innovative female leaders in their companies. Accomplished Creator and Producer of independent movies, award-winning television shows and best-selling, award-winning novelist, Dete Meserve acted as the incredible host for the evening. Meserve's first novel, Good Sam, is in its post-production as an original film for a Spring 2019 launch on Netflix. Additionally, Meserve is working on a fifth book entitled The Good City for Amazon Publishing/Lake Union.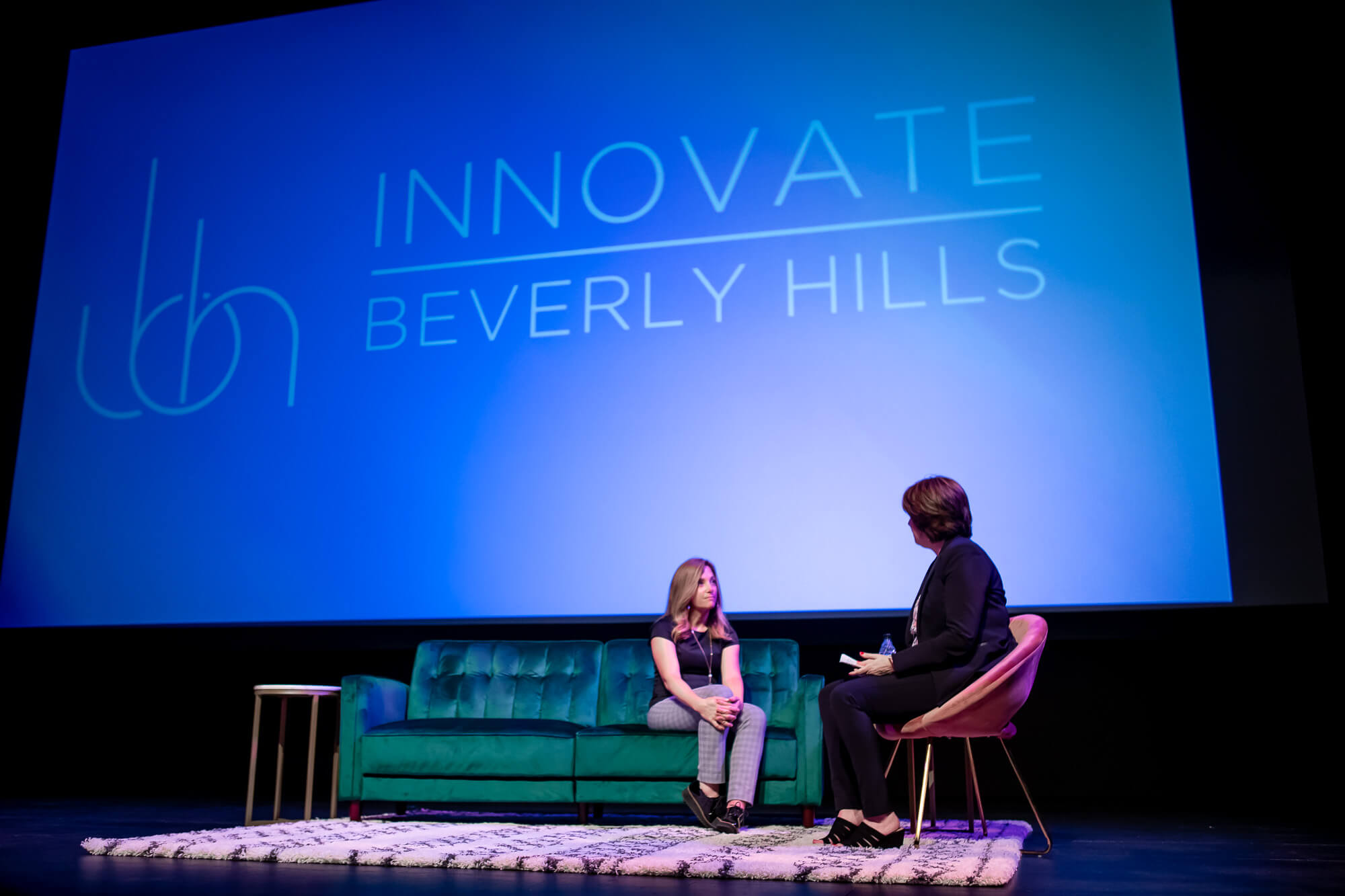 The first fireside chat to start off the evening featured Jennifer Ferro, President of KCRW. As President of KCRW, Jennifer Ferro has worked to transform the institution from Southern California's flagship public radio station to a worldwide community that connects through the discovery of music, news and culture both in person, online and on the air. Under her leadership, in addition to creating 100 hours of original programming a week, KCRW completed a $50 million capital campaign and moved into its first-ever, stand alone, state-of-the-art facility in early 2018. Her warm personality engaged the crowd as she spoke about how KCRW creates and values a true sense of community by allowing people to tune in regardless of their location.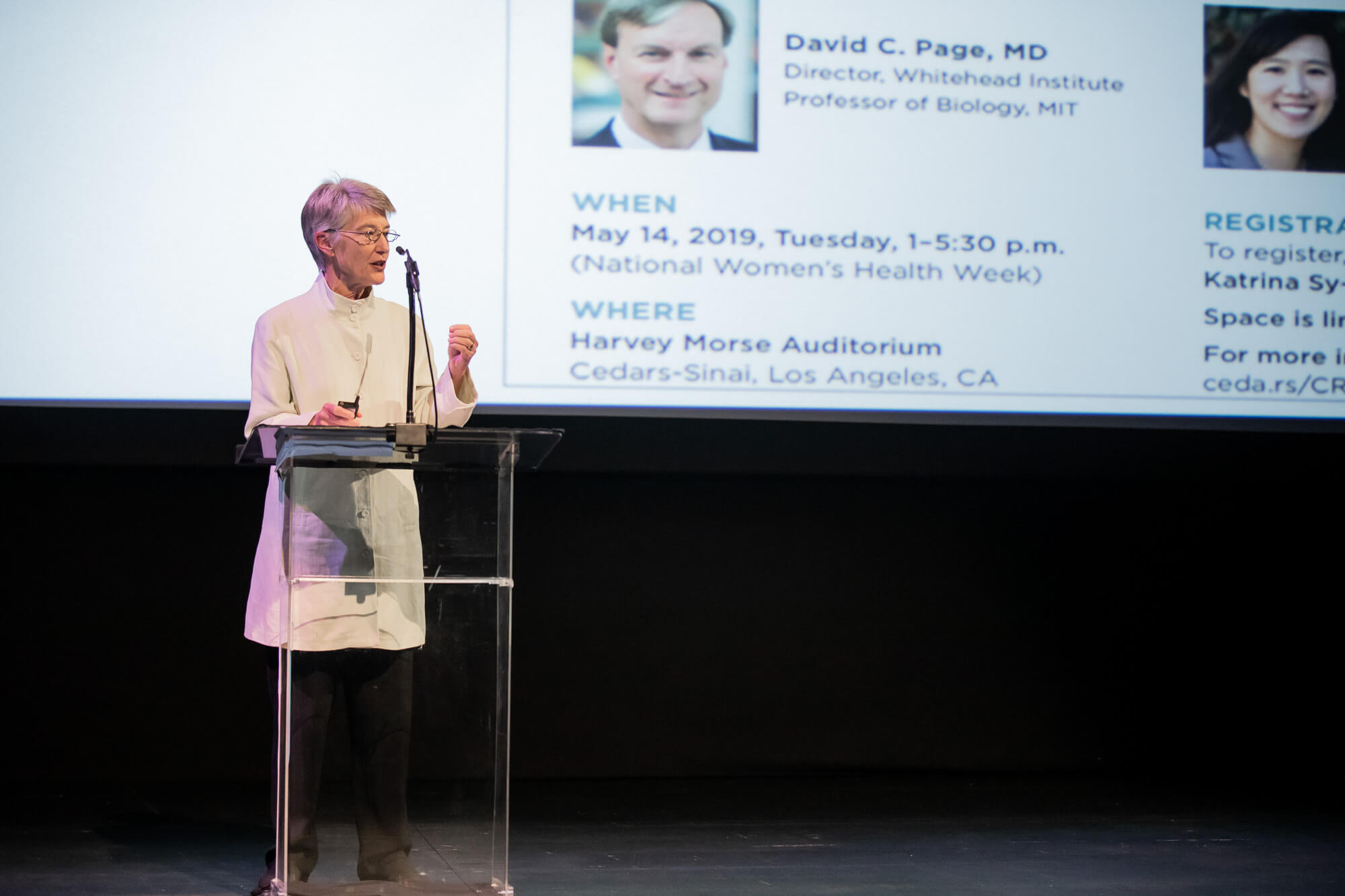 Following Ms. Ferro was Sarah J. Kilpatrick MD, PhD who presented an interesting keynote speech focusing on obstetrics, gynecology, and women's health. Dr. Kilpatrick is a professor and The Helping Hand of Los Angeles Endowed Chair, Chair Department of Obstetrics and Gynecology, and the Associate Dean for Faculty Development and Diversity at Cedars-Sinai. She discussed the link between pre-term pregnancy and future heart problems as well as the steps she and Cedars-Sinai are taking to determine and provide proper care for women at risk.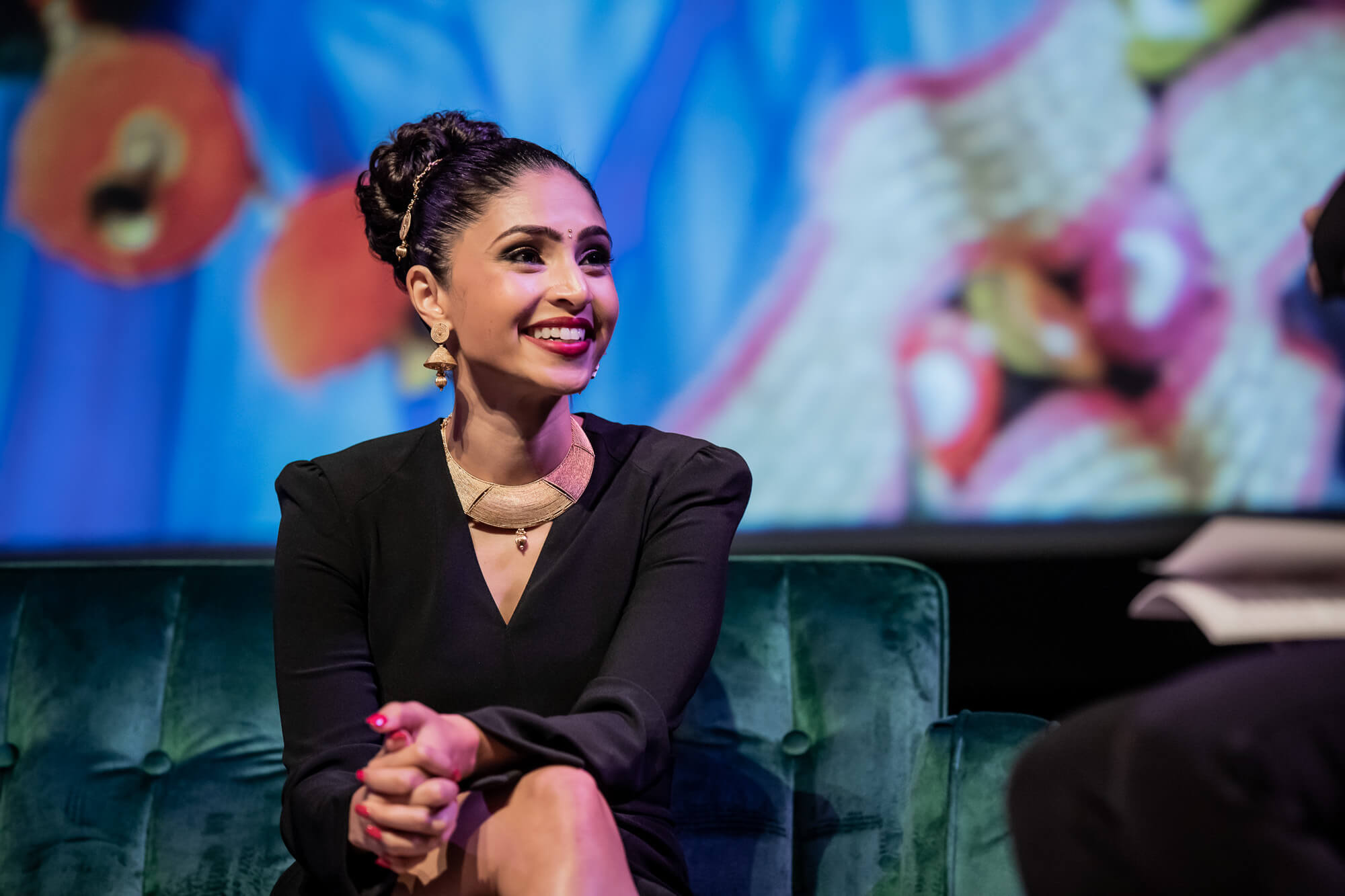 Payal Kadakia participated in the next fireside chat of the evening. Ms. Kadakia is the Executive Chairman and Founder of ClassPass as well as the Artistic Director of The Sa Dance Company, who provided the evening's wonderful entertainment. ClassPass is a monthly membership program that provides people of all fitness levels access to the best boutique fitness classes and gyms across the US and internationally. Since its launch in 2013, ClassPass has facilitated over 60 million reservations across 15,000+ studios in 80 markets globally. As founder of such company, Payal discussed her experience as a female entrepreneur how her Operations Research and Economics degree from MIT helped contribute to an idea that she transformed into such an incredible success. Additionally, the program included two powerful performances from The Sa Dance Company, whose founder and Artistic Director is Payal, herself.  Ms. Kadakia's true passion lies in The Sa Dance Company, whose mission is to increase awareness of Indian Dance in the mainstream and serve as a platform for expressing the Indian-American identity through movement.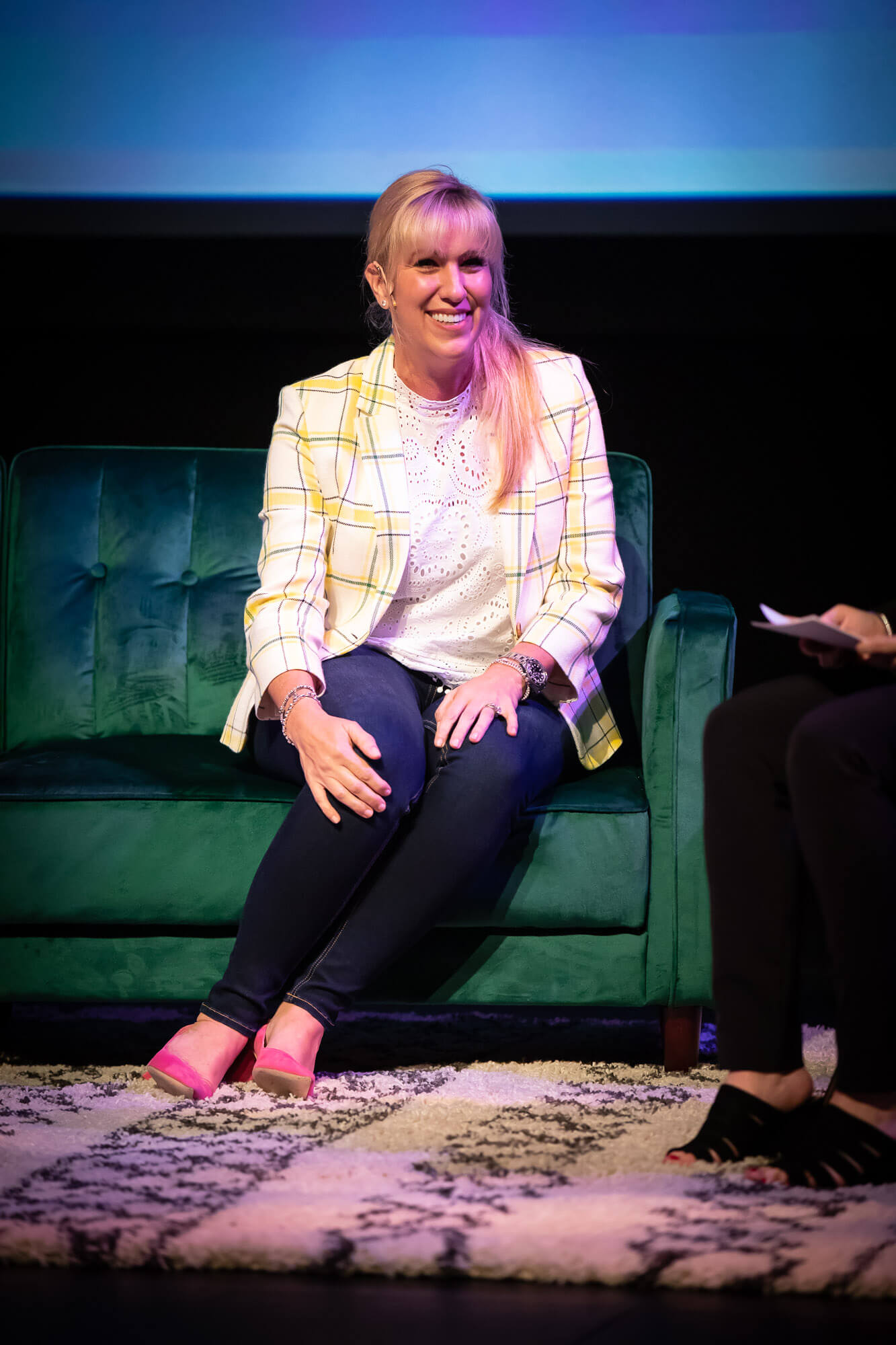 Closing the show was Laura Schwab, President of Aston Martin The Americas. Ms. Schwab joined Aston Martin in 2015, after having spent 15 years with Jaguar Land Rover. She now oversees sales, service, marketing and communications to customers and dealers. Aston Martin The Americas has played an important role in a global sales increase of 58% in 2017. With a powerful stage presence, Ms. Schwab engaged the audience with an inspiring discussion touching on how her position as president of a large automotive company disrupted an industry dominated by male leaders. In fact, when she landed the job of CEO of Aston Martin The Americas, she became the first female president to hold a senior leadership position in the company's 106-year history. Her discussion also touched on her background and how the different experiences in her life lead her to this key role. Ms. Schwab as well as all of this year's participants serve as a true inspiration for us all.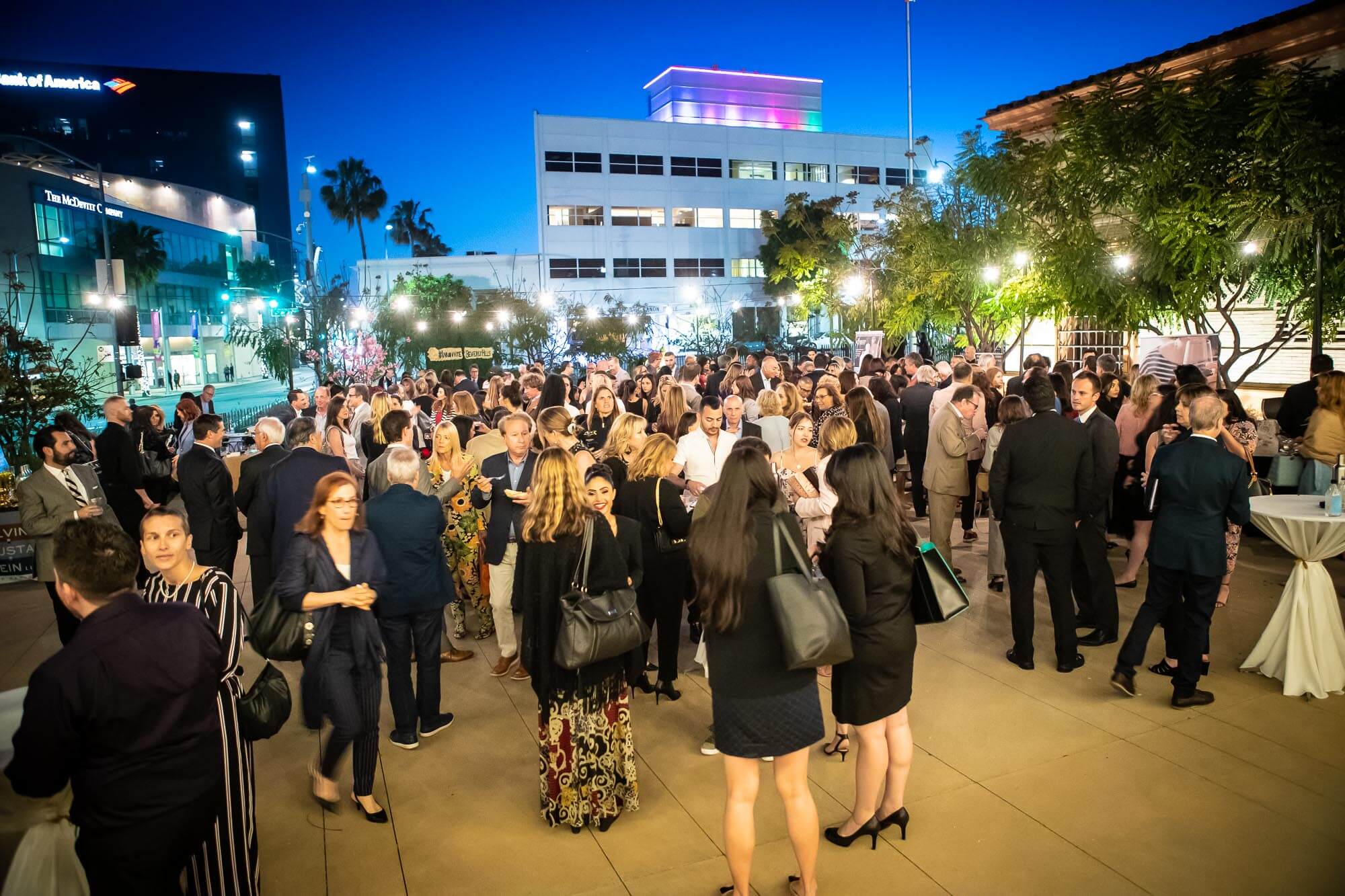 The Chamber would like to express their sincerest gratitude to all who participated in the 2019 #InnovateBeverlyHills! Very special thanks to DVR Productions Event Video and Photography for these photos. Thank you to our incredible participants of this year's event: Laura Schwab, Payal Kadakia, Jennifer Ferro, Sarah J. Kilpatrick MD, PhD, Dete Meserve, Mayor John Mirisch, and the Honorable Lili Bosse. Also, thank you our wonderful sponsors who made this event possible: Presenting Sponsor, O'Gara Coach Co., LLC; Gold Sponsors, Cedars-Sinai Health System, Kennedy Wilson, Galvin, Gaustad & Stein, LLC | Wealth Management, and Eldridge; Silver Sponsors, Compass, Torrey Pines Bank, City National Bank, and U.S. Bank; Mezzanine Sponsor, L.A. Metro; and further support by Wallis Annenberg Center for the Performing Arts, The Very Creative Firm, Matt Kalin | Marketing & Design, Ocean Prime Beverly Hills, Gratitude Beverly Hills, Choux Choux, Coral Tree Café, Le Mervetty, AsomBroso Tequila, Morandell Imports, Buzzbox Premium Cocktails, and Icelandic Glacial Water.
To view the official event photos shot by DVR Productions, please click here.