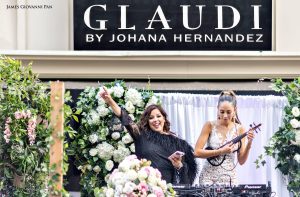 GLAUDI Beverly Hills drive-by Fashion Show was the first in history to be produced in the heart of Beverly Hills. It was to celebrate 10 years of GLAUDI by Johana Hernandez and to inspire everyone to celebrate the most special moments in your life from your wedding day to your graduation day, or red carpet moment all dressed in GLAUDI Bridal, Evening gowns and Mens.
---
What was the inspiration behind the show?
My inspiration was my father Jose Reynaldo Hernandez he was passed away July 2020 and knowing so many people lost a family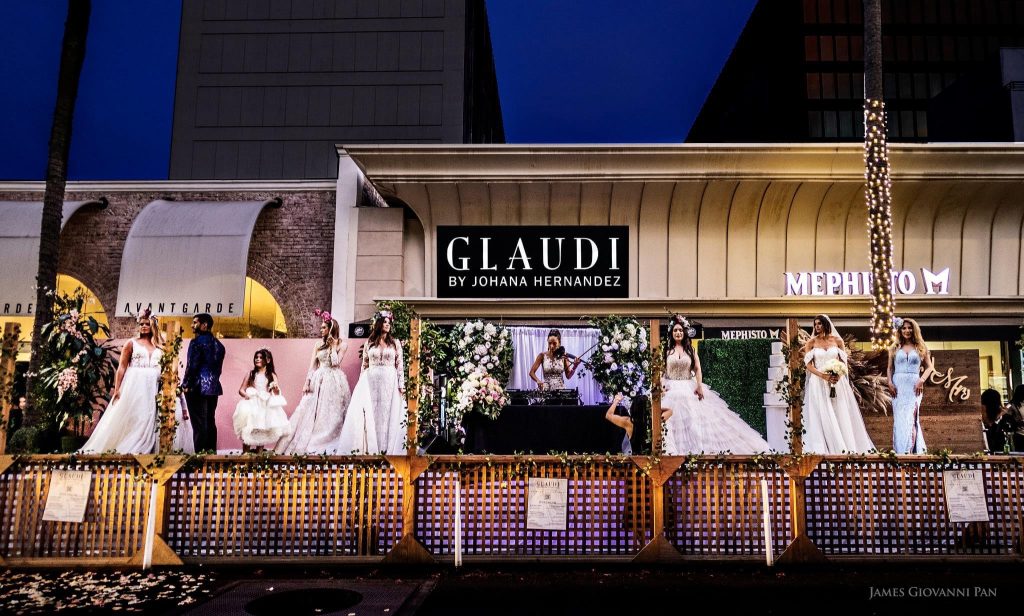 member in 2020 I wanted to inspire everyone to celebrate again as a family! Even in hard times we can celebrate as to we never know when our last day will be and I'm here as a designer to dress you in GLAUDI for all special occasions.
The drive by fashion show was a perfect way to be safe due to Covid-19 and also showcase my collection in the heart of Beverly Hills. We made history by being the first fashion show to ever host a drive-by experience in Beverly Hills. Driving through rodeo drive on to our GLAUDI store on Brighton was an unforgettable experience for many!
---
What inspired the line?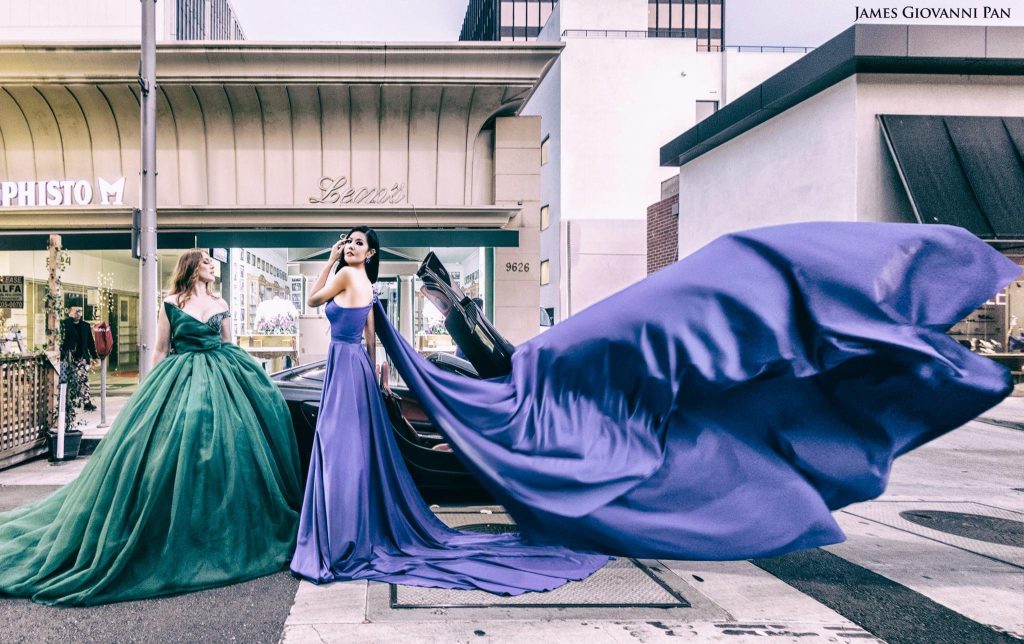 2020 was a hard year for many. All special occasions where postponed and this year we finally where able to celebrate again. 2021 has been a revival to appreciate family and love, to be excited to dress up again after a year of being at  home. This is why my evening gown collection is so bright with bold colors from yellow to royal blue, red and my designs are couture one of a kind to make a statement that you're ready to celebrate again filled with joy and excitement!
For my men's and bridal collection I was inspired by love and being able to choose your dream dress from the ball gowns to the 2 in 1 gowns with a large bridal train instead of settling for subtle designs you can now have the big dream wedding. We can also do any suit for your special occasions from Jacquard tuxedos in elegant fabrics to the perfect suit to show your great style.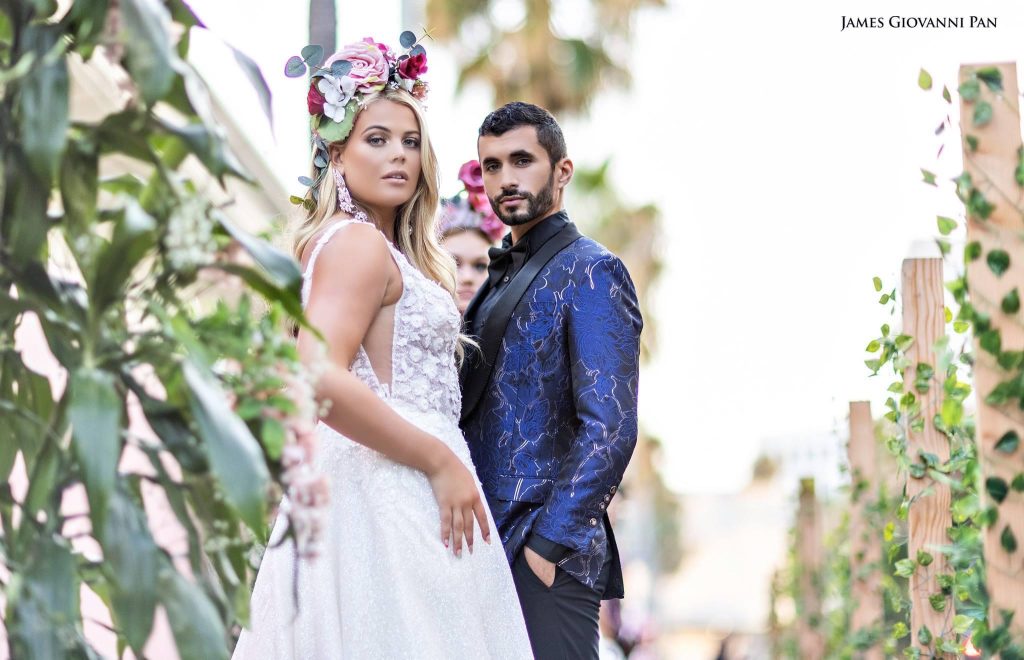 My inspiration was that we can now celebrate again and feel and look our best in GLAUDI.
---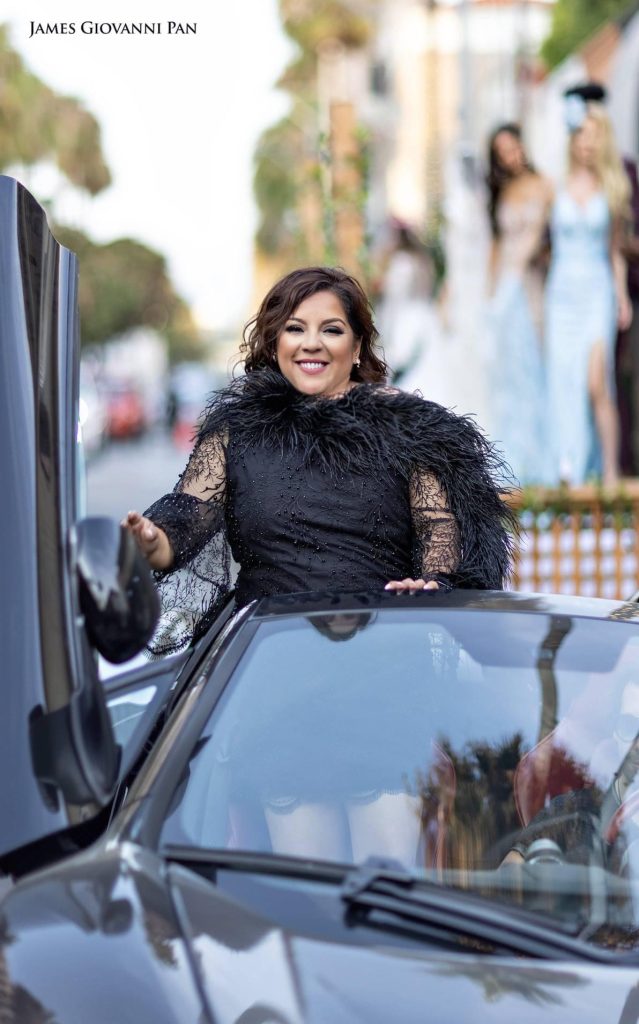 GLAUDI by Johana Hernandez is a celebrity designer focusing on Haute Couture Bridal, Evening gowns and Mens Bespoke suits. Based in the capital of Fashion Beverly Hills. Our designer Johana Hernandez is one of the most influential Latina designers in America. She has been nominated as one of the 25 most influential Latinas on People en Español and is also the first Latina to be on the cover of Beverly Hills Courier since 1965. First Salvadorian Latina to be presenting in Paris Fashion Week and is part of Marquis America with GLAUDI. The Los Angeles flagship stores are based out of Beverly Hills and the city of Downey. We take pride in being a leading company in custom designs and designs to fit every shape and size perfectly for Women and Men. GLAUDI also specializes in Mens collection meticulously tailored and inclusive in sizing. Our fabrics are luxurious and the best in the world. Imported from Europe and across the globe. Johana emphasis on personalization makes GLAUDI designs a dream come true for any special occasion as all collections can be custom made and designed to your liking. The house provides a luxurious experience for that day and engraved with elegance and everlasting love.  Guided by Christian values, as each dress is blessed and inscribed with the verse "… the two will become one flesh. So, they are no longer two, but one flesh. Therefore, what God has joined together let man not separate"  (Mark 10. 8-9) Love blessing you with a GLAUDI design! Celebrity clients include Serena Williams, Nicole Ritchie, Bella Thorne, Gina Rodrigues, Paulina Rubio, Gloria Trevi, and Lucero, among others. To watch GLAUDI 10 year anniversary recap click here.
---
For more of GLAUDI visit
9608 Brighton way Beverly Hills 90210
310.213.2378
Info@glaudicollection.com