Why a Private Motorcoach is Essential for Your Next Business Trip
When planning a major corporate event, it's important to assess every component of the occasion. Venue rentals and lodging arrangements are usually the first things on a planner's mind, but let's not forget a vital part of the corporate event process: transportation. Give your special business guests a convenient transportation experience with an exclusively chauffeured motorcoach from Champion Charter Bus. Champion Charter Bus Los Angeles functions throughout Southern California offering business groups professional transportation services for industry meetings, conferences, and conventions.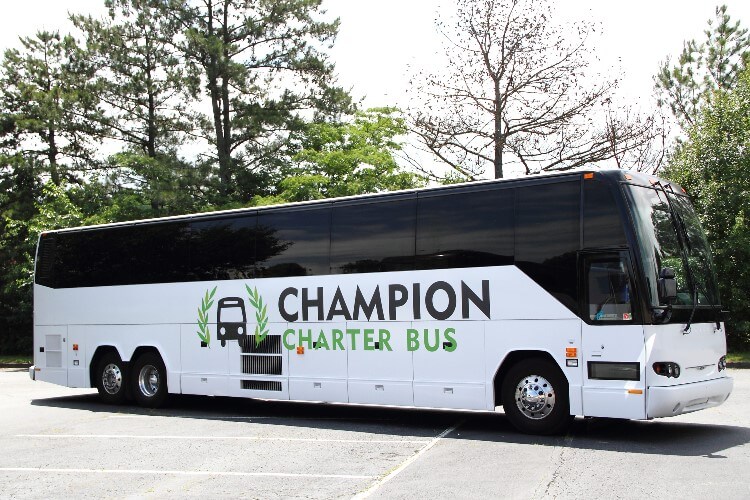 Save Time and Stress
Providing important guests with exclusive event transportation will not only save time, but it will save the hassle of each individual traversing busy roads throughout Beverly Hills and beyond. Large corporate events can create even more of a traffic jam in addition to the notorious Southern California congestion. Dealing with this traffic after flying into LAX or Burbank is the last thing traveling business guests want to deal with. Rather than having each guest renting a car or calling a rideshare service, opt to have them travel in a comfortable motorcoach manned by a professional driver.
A private motorcoach rental will give important guests time to relax and prepare for important meetings or summits at locations like the Los Angeles Convention Center. Champion Charter Bus puts the utmost pride in providing business groups with travel solutions for large-scale events while also offering efficient vehicles equipped for productivity on-the-go.
Maximize Traveling Productivity and Comfort
Private transportation services allow business travelers to take advantage of every minute before an event. Professional guests will have access to travel amenities while shuttling between hotels, meeting spaces, or convention centers. The modern buses in Champion's network include models with WiFi and power outlets to review presentations and catch up on work while also maximizing comfort with plush seats and climate-controlled interiors.
Champion Charter Bus has travel solutions for business trips and groups of all varieties. Whether your company is shuttling VIPs from the airport for a special meeting at the Beverly Wilshire or you're sending colleagues to trade shows in L.A., each passenger is ensured an optimal travel experience.
Easy Large-Scale Event Transportation
As one of the top destinations in the country for entertainment and other business ventures, Los Angeles and the surrounding area attracts massive industry events every month. If your business is attending or organizing an event, private shuttle services will keep each person in your group on the same schedule. Avoid your entire group getting thrown off a strict schedule due to traffic jams or parking issues at a busy venue.
Custom fleets of multiple vehicles can also be built through Champion Charter Bus rental services. Professional drivers will handle the transportation process to efficiently get groups around congested areas for large business events.
Cut Down on Emissions
Los Angeles and the surrounding metro area has consistently ranked as having some of the highest levels of air pollution in the country. Not only does single-occupant transportation add unnecessary stress to a trip, but it also adds to Los Angeles's highly-polluted ozone. Variations of pooling services such as vanpools and carpools have proven to be significantly more effective in cutting down on emissions, as opposed to single-occupant vehicles.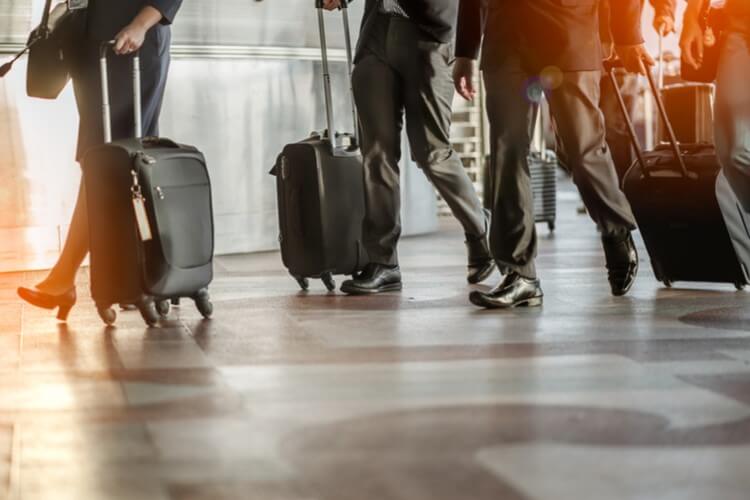 Providing a shuttle service, even for a relatively short business event, will be beneficial for your guests and even help combat a major issue present in California. The vehicles available in Champion Charter Bus's network include compact models of minibus to further limit emissions while traveling throughout Southern California.
Around The Clock Services
Rental experts are available 24/7 to assist business groups in their travels throughout California. With a professional driver behind the wheel, you can even enjoy a night out on the town for a business social outing after a major corporate event. We also service other events such as wedding ceremonies and receptions, private vacations, sports outings, and more. Call Champion Charter Bus Los Angeles today at 310-295-9547 to begin the rental process.