Signature Event Highlight: State of Luxury: Power Panel Series with Ann Shatilla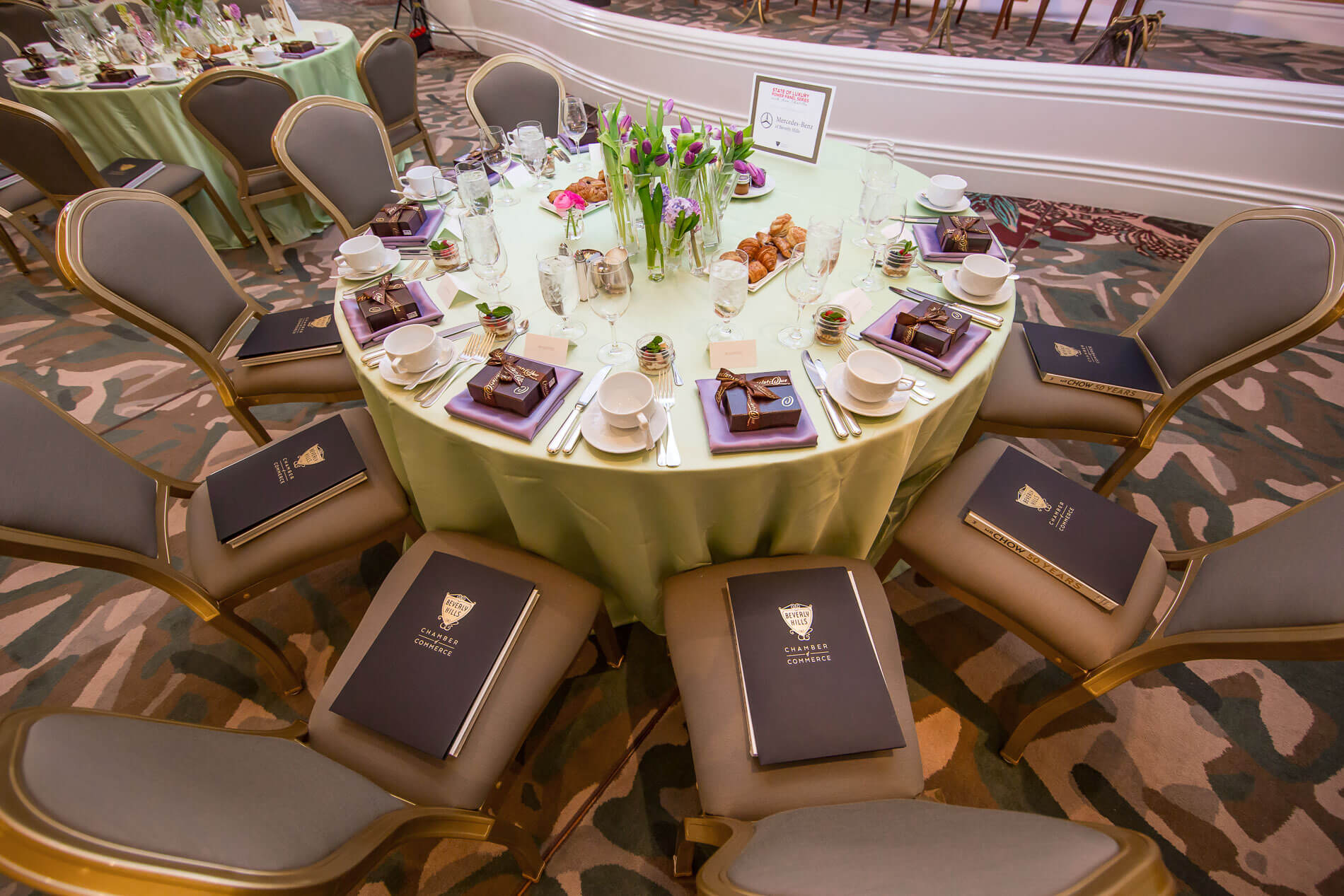 The State of Luxury: Power Panel Series with Ann Shatilla (formally known as the Power Breakfast Panel Series) is one of the Beverly Hills Chamber's most educational Signature Events. With content centered around the luxury market, this exciting and fast-paced corporate teaching seminar provides attendees with extensive and concrete business tips for ALL businesses.
The event begins with a breakfast reception which offers the perfect opportunity to network alongside fellow attendees while enjoying a delicious spread. Following the reception, an informative panel discussion takes place.  Emmy-award winning national and global TV news producer and veteran luxury lifestyle media expert, Ann Shatilla, serves as the moderator and panelist alongside two to three other esteemed panelists.
Some of the previous esteemed panelists have included: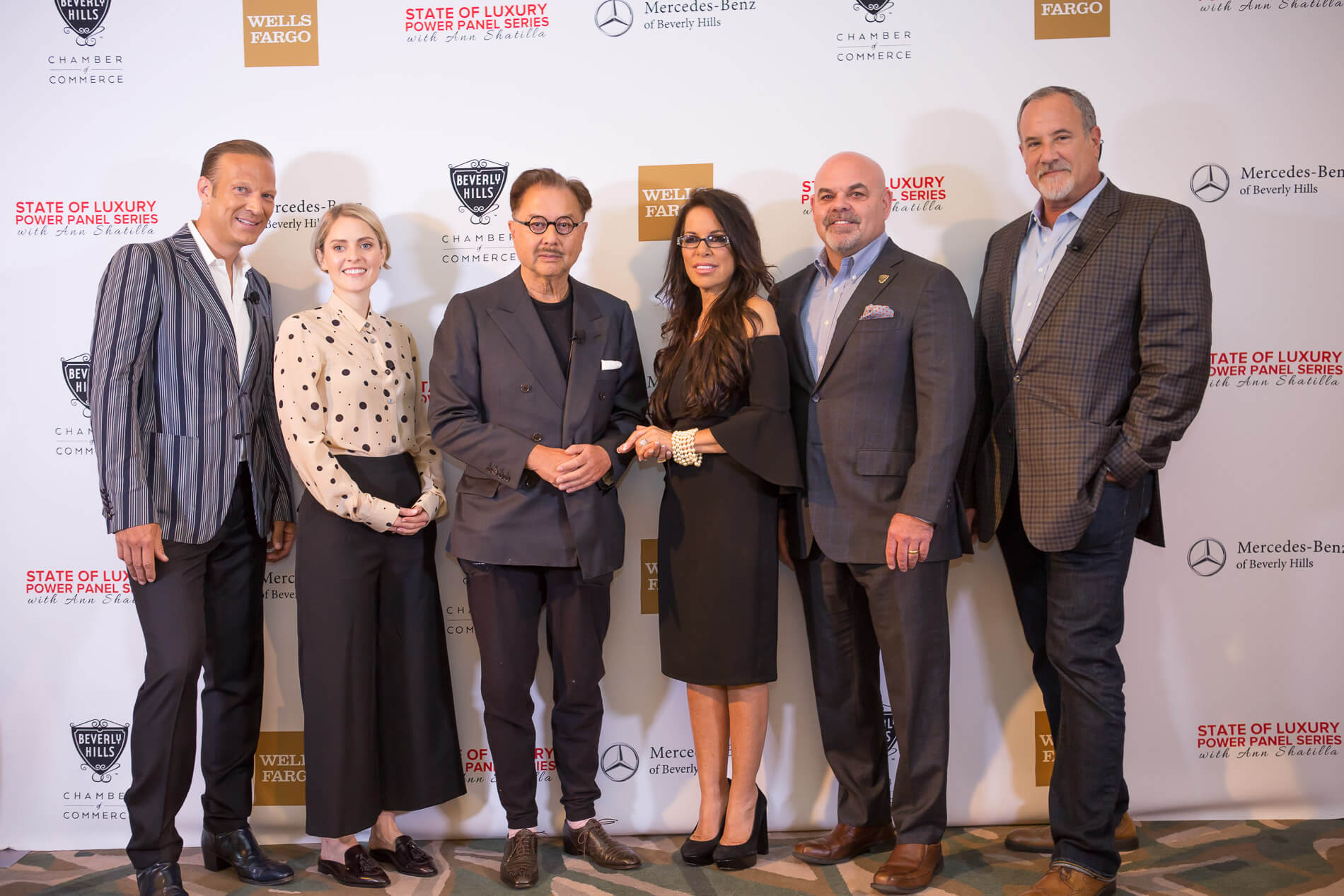 M (AKA Michael Chow), Owner of Global Find Dining Group MR CHOW Worldwide
Stan Rosenfield, President of Stan Rosenfield & Associates
Howard Bragman, Founder and CEO of LaBrea.Media
Leigh Davidson, Director of Brand Strategy, FNDR
Lash Fary, Founder and CEO of Distinctive Assets
Jeanie Pyun, Deputy Editor, The Hollywood Reporter
Desireé Duffy, Founder and CEO of Black Château
Some of the previous topics have included:
Latest luxury trends to take your business to the highest level, no matter what business
Top 5 Luxury Marketing, PR, and Concept trends tips for 2019
How to get you and your brand recognized today
Creating the new 5-point elevator pitch for clients for 2019
How economy upturns and downturns affect your marketing plan, what you need to know
Defining who the high-end buyer is today
How GenZ-ers are Extraordinary Shoppers
Top tips on what high end clients actually want
Specific pointers for social media, online and mobile
Editorial content versus advertising – pros and cons and learn who really decides coverage in newsrooms
Employee relations are a key to brand performance in 2019; what you have to teach your staff to beat the competition
Celebrity sponsorship – how it works
Crisis management for luxury brands
The NEW definition of luxury for millennials and how to service as they want – exact tips
What the luxury client actually wants today
Specifics on how social media, online and mobile are gaining prominence
More e-commerce; 68% of luxury goods brands are now selling goods over the internet – why you have to
How the latest travel trends are affecting your business – no matter what your business
The upcoming spring 2019 Power Panel will touch on the following topics:
Latest statistics on luxury business trends for 2019
What affluent consumers want in 2019 and marketing trends for luxury businesses
'Alpha Growth' – how to grow faster than your competitor with these three bold moves
'Emotional Intelligence' – why you must have these four business traits today to grow and how to bring Emotional Intelligence into your Digital Marketing Strategy
The HENRY's (high-earners-not-rich-yet) – why this segment is now so important for luxury brands
Outlining the difference between traditional media, PR, and Social Media PR. Exactly what you need to know
Why affluent consumers are continuing to lose trust in Facebook
Instagram; A must in 2019 and how to do it at the ultra-luxury level. 40 Concrete How-to-Tips on what to include
12 ways to generate FREE publicity for your business
12 ways to get covered by media
How to prepare for a Hollywood level red carpet event – point by point
How to execute a Hollywood level red carpet event – point by point.
How to write the perfect press release, and why the ones you have been approving are not bringing the results you want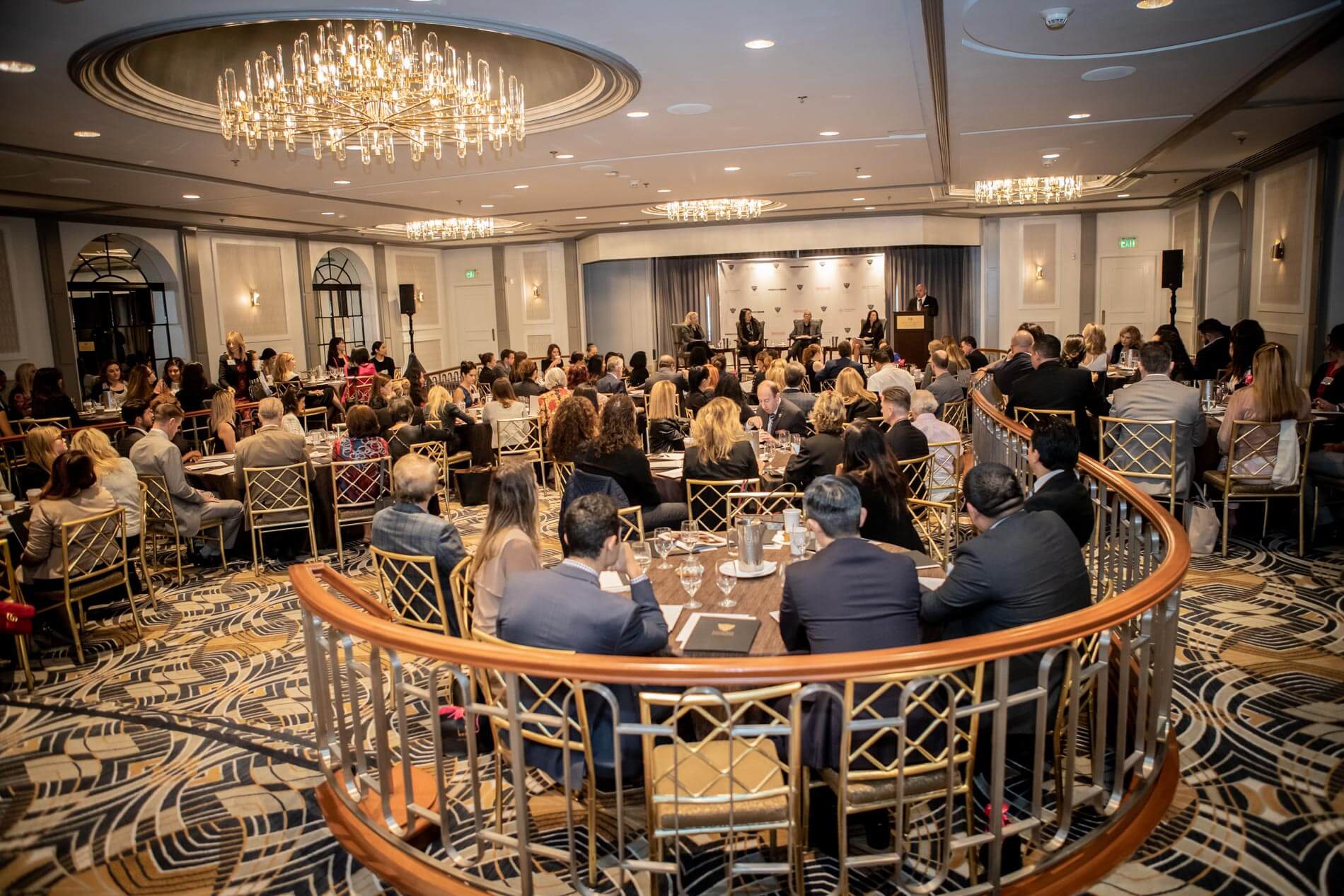 Attendees will receive an exclusive packet of proprietary and highly researched information put together by our dynamic moderator, Ann Shatilla. To read more about Ann Shatilla, click here. 
Confirmed spring 2019 panelists include:
The next State of Luxury: Power Panel Series with Ann Shatilla is on March 12, 2019 from 7:30 – 10 AM at The Peninsula Beverly Hills. For more details about the event or to register, click here.