2019 Lunar New Year Celebration Recap: Custom Luxury Cars, Piglets, and More!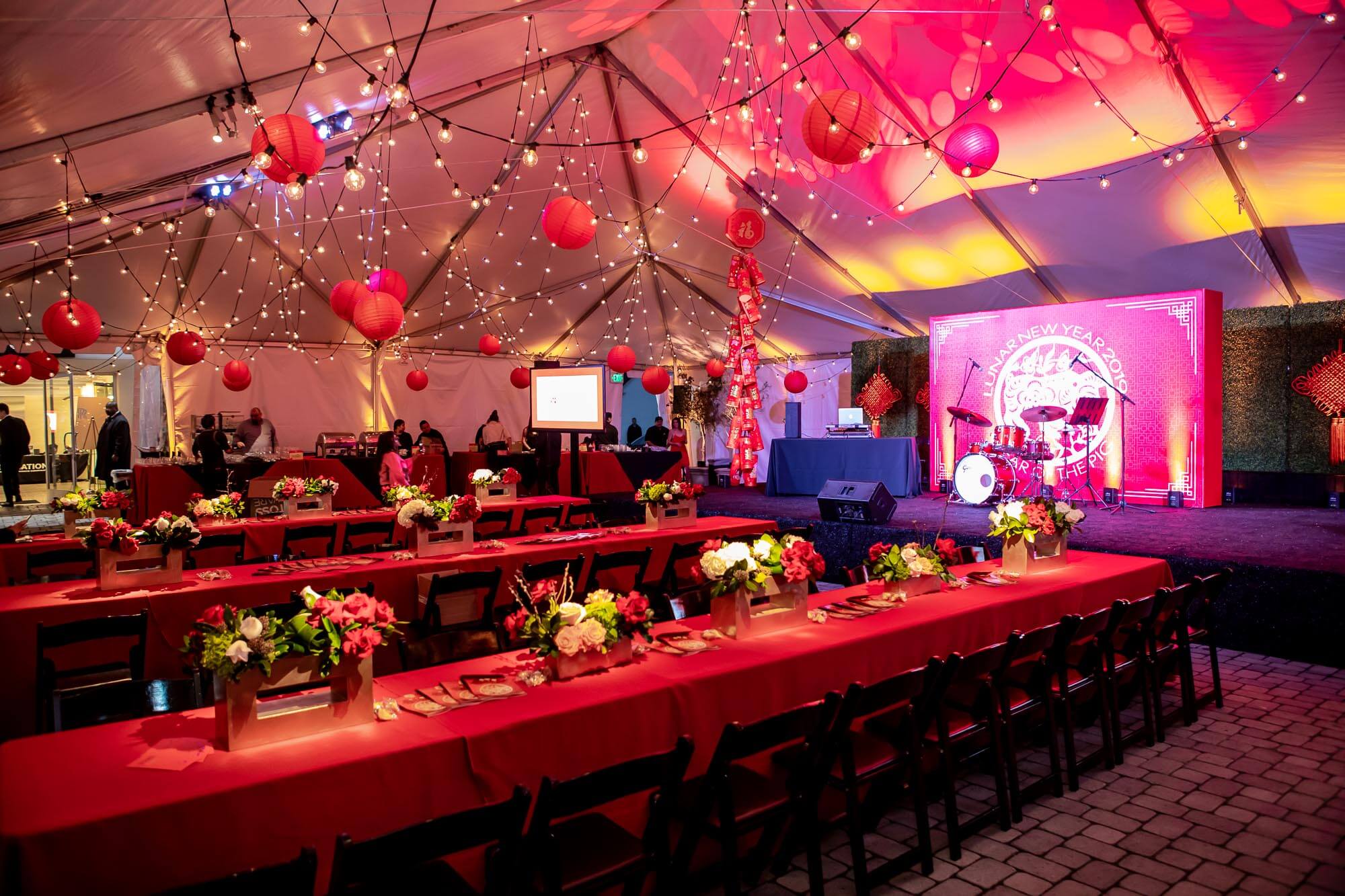 Luxury vehicles, piglets, and vibrant red décor filled the room as traditional Chinese entertainment and many other surprises wowed event attendees. With three custom Rolls-Royces and a Cabbeen Collection McLaren on display, this luxurious celebration was in true Beverly Hills form.
Held at O'Gara Coach Beverly Hills on February 1, 2019, the exclusive, invitation-only Lunar New Year – Year of the Pig Celebration welcomed over 500 guests. Produced by the Beverly Hills Chamber of Commerce Asian Business Connection Committee, led by Business Connection Chair, Vicky Mense, the evening was an elegant, entertaining, epicurean reception with high net worth professionals, celebrities, entrepreneurs, local and regional government officials, and community influencers. Some of these include: Beverly Hills Mayor Dr. Julian Gold, World-renowned Chinese Designer Mr. Cabbeen, Beverly Hills City Councilmember Bob Wunderlich and dozens of Beverly Hills business owners and influencers.
Bites and beverages delighted guests as restaurants from around Beverly Hills served cuisine from many Japanese, Chinese, Indian, and Vietnamese influences. Tastes were provided by Xi'an Restaurant, Yojisan Sushi, Sushi House Unico, Crustacean Beverly Hills, Bombay Palace, Wow Noodle, Shan Social House, Tiger Beer, TsingTao, Asahara Brewery, buzzbox premium cocktails, Asombroso Tequila, Icelandic Glacial, Boisset Collection, and San Antonio Winery.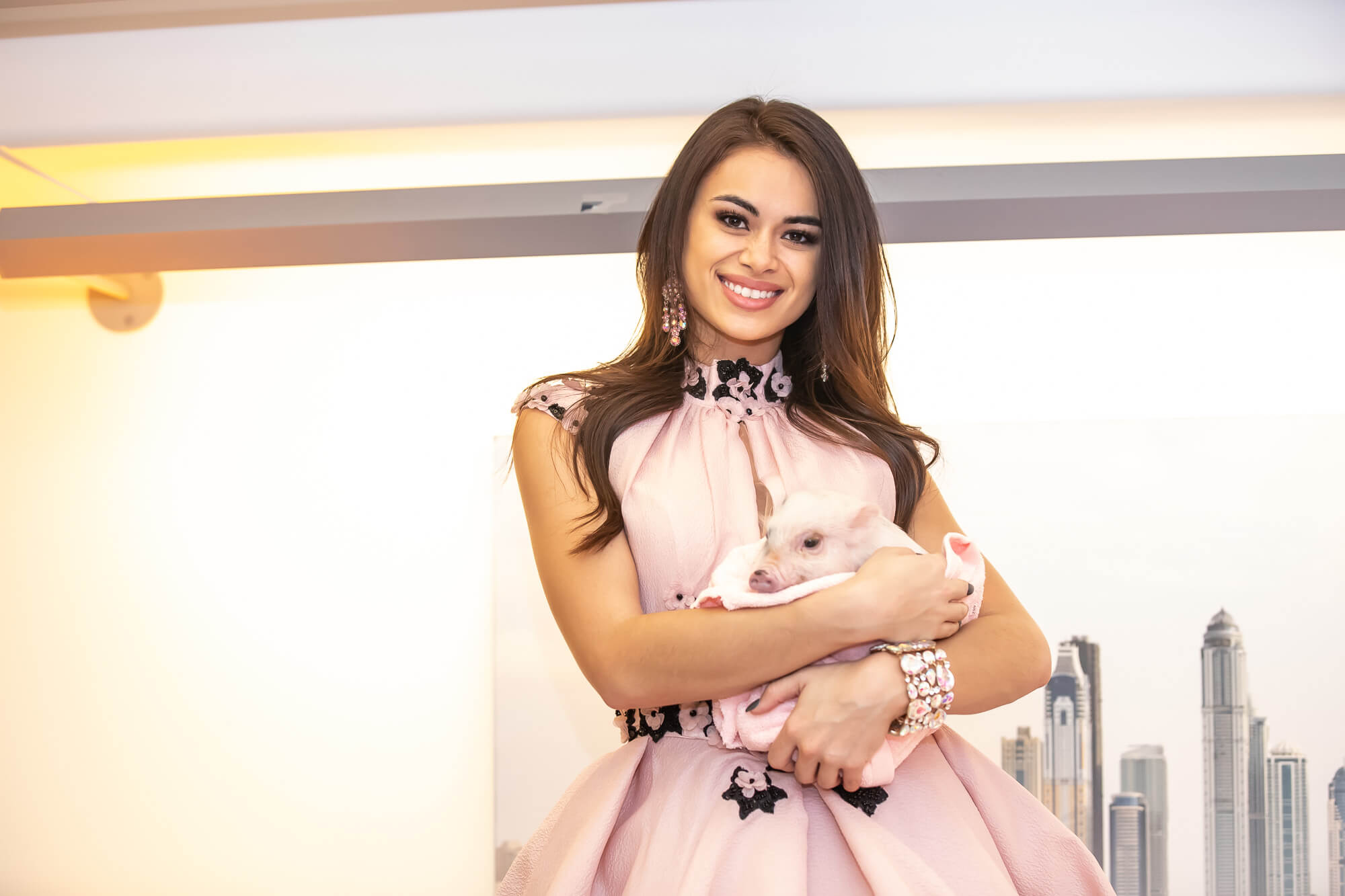 While guests enjoyed refreshments, there was also never a dull moment with continuous stage entertainment and special surprises throughout the evening. Guests experienced the first glimpse of three specially-commissioned Year of the Pig Rolls-Royces and a specialty viewing of a Cabbeen Collection McLaren 570 GT. The evening's spectacular performances included traditional & modern lion dances, Wushu Kung-Fu and Colorful Dragon, Umbrella, Mongolian Dances by HuaYi Song & Dance and a stilts walker.
We would like to thank all Chairman's Circle members for their incredible support of the Chamber as well as everyone who attended and celebrated the Year of the Pig with us. Thank you to all of the incredible businesses and individuals whose support made this wonderful event possible: Rolls-Royce Motor Cars, McLaren Beverly Hills, O'Gara Coach Beverly Hills, Honeysweet Creative, Entertainment Plus Productions, Matrix Visual, and Daylight Events; Silver Sponsors Jet Aviation, East West Bank, Evan Paul Auto Capital, Ten Thousand, Luxury Living Group, China Southern Airlines Co., LTD., and Grand Éclair; Bronze Sponsor MCE Checkin; Ariana Escalante, Star Power, BuzzHive Productions, Whisper Films Digital, and SLS Hotel at Beverly Hills.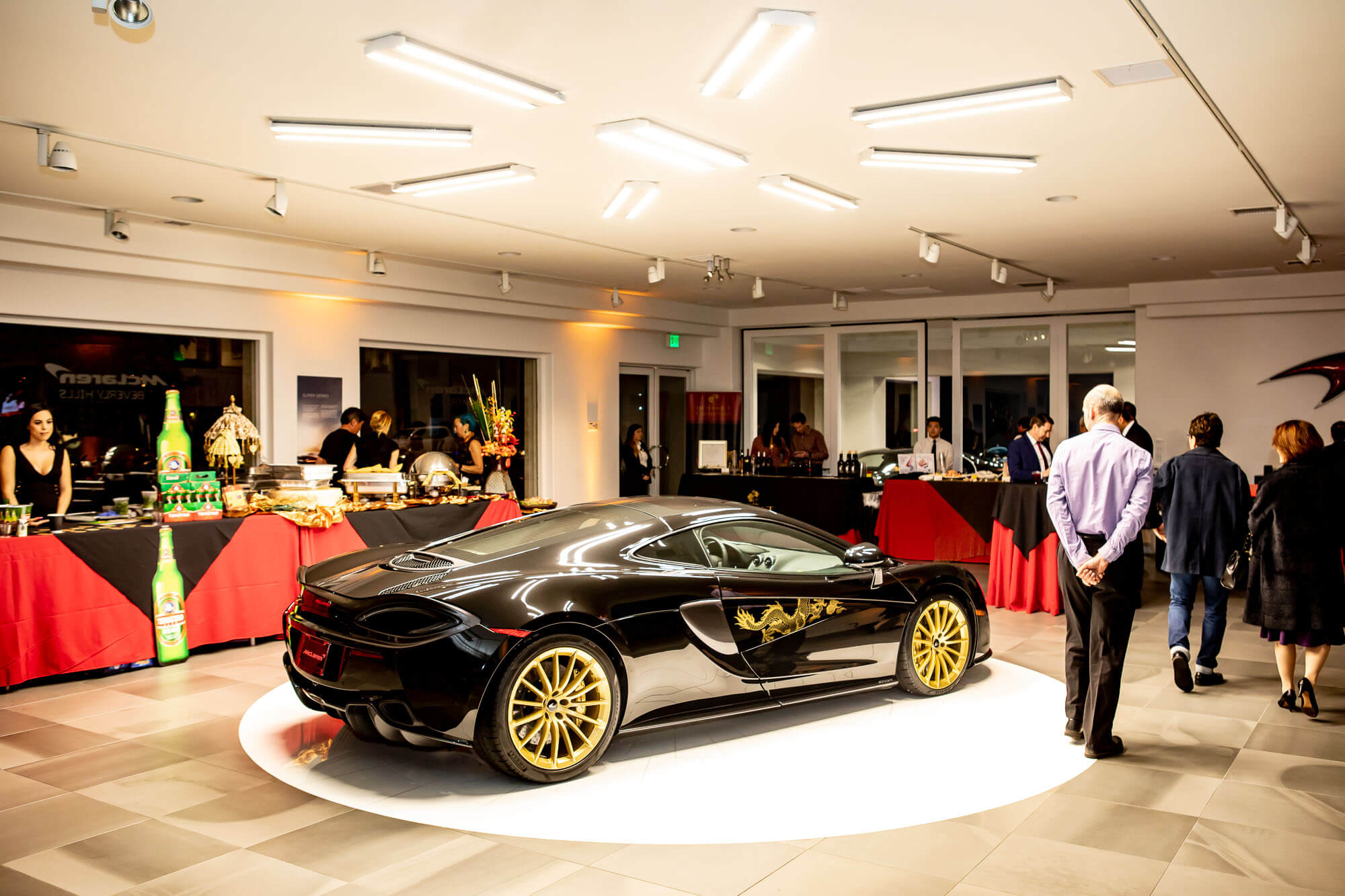 Last but certainly not least, a very special thank you to the incredible Asian Business Connection Chair Vicky Mense, Erick Weiss, Douglas Johnson, Llewyn Jobe, Jessica Moerbe, Natasha Overin, Rhys Edwards, Nacole Gray, Mr. Cabbeen, Cece Tsou, Ariana Escalante, David Haimovitz, Jane Long & Vlady Cornateanu. We look forward to next year's Year of the Rat Celebration!
Click here for the 2019 Year of the Pig event photos by DVR Productions.
Join us at our next signature event, State of Luxury – Power Panel Series with Ann Shatilla coming up on March 12 at The Peninsula Beverly Hills. If you're interested in learning about opportunities to brand your business at this event, click here. We hope to see you there!