The Double Barrel Wows with Whiskey Selection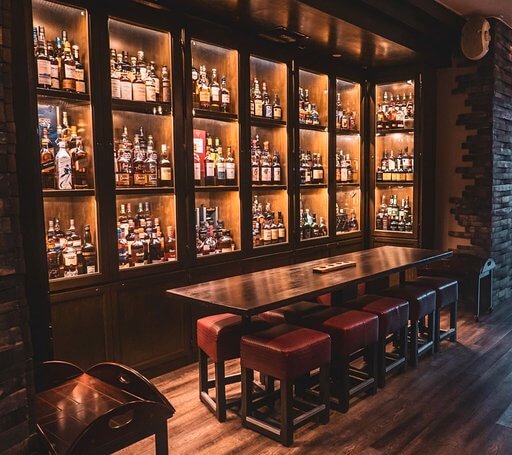 The Double Barrel, Beverly Hills' premiere Whiskey Bar, recently received praise from Robb Report for their incredible whiskey selection, warm environment and outstanding staff presence. The Wilshire based bar features over 900 different, new and limited whiskey's, each with a unique story to tell. Enjoy a small plate or entrée meal paired with your whiskey selection for a decadent and personal experience.
Robb Report is a magazine circulation that features the top luxury-lifestyle products and experiences in America today. Needless to say, recognition from such a renowned publishing is noteworthy. Their feature, published in April, gives insider access into the fine details and experiences The Double Barrel provides. Enjoy the Robb Report article here.
The Double Barrel opened in September 2018 by Beverly Hills' native, Deep Sethi. He, along with his highly knowledgeable team, have curated an experience unlike any other. After success with Saddle Peak Lodge, a fantastic eatery tucked away in the hills of Calabasas, Sethi took operations to the city, opening his whiskey lounge in the heart of the luxury capital of world.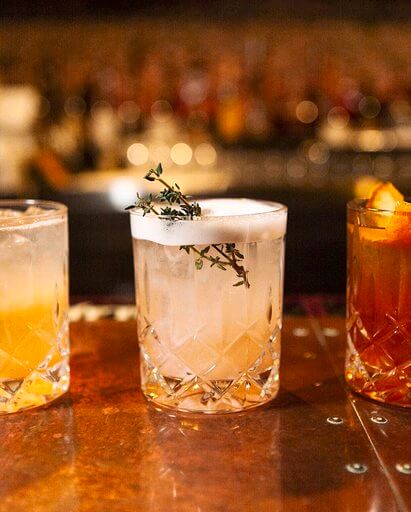 With Sethi came Adam Horton, head chef at Saddle Peak Lodge who now oversees kitchen operations at The Double Barrel. Much of the bar's success can be attributed to whiskey sommelier, Sam Green. As one of the few certified whiskey experts in America and the only residing in Southern California, The Double Barrel boasts the highest expertise in their team. Sam guides guests through their experience, leading them to the perfect whiskey based on personal preferences. The elite whiskey bar works hard to make each guest encounter specialized and unique.
The Double Barrel experience is one where guests can enjoy both food and drinks. While whiskey is their expertise, with an unparalleled selection, they make it clear you do not have to be a whiskey enthusiast to enjoy your time at their bar. A full cocktail menu is sure to satisfy any customer who might be looking for something light and refreshing. In the kitchen, executive Chef Adam Horton prepares delicious small meals to be paired with a drink, or guests can make an evening of their visit with the main course meals. Salmon, steaks, burgers and lamb can be paired by expert staff to round off the experience.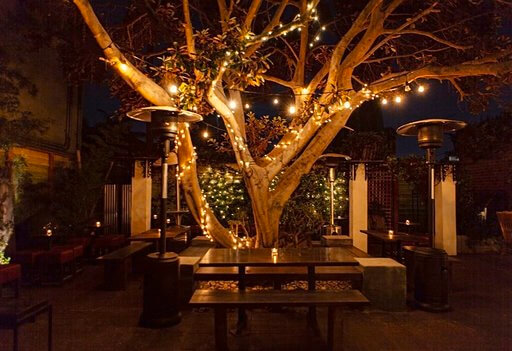 Walk-in guests are of course welcome to enjoy and evening in the bar and restaurant, but membership is awarded with the purchase of a bottle of whiskey. These bottles are stored in gorgeous paneled lockers in the bar and are welcome to be enjoyed with friends, family, associates or clients at any time in the private members lounge and outdoor patio.
Enjoy your own glass of whiskey or delectable meal Monday through Thursday from 5 PM to 11 PM and Friday and Saturday 5 PM to midnight right here in Beverly Hills. For more information or to book a private event, call (310) 657-5040 or visit their website.