Presenting the Rodeo Drive Visions of Holiday Glamour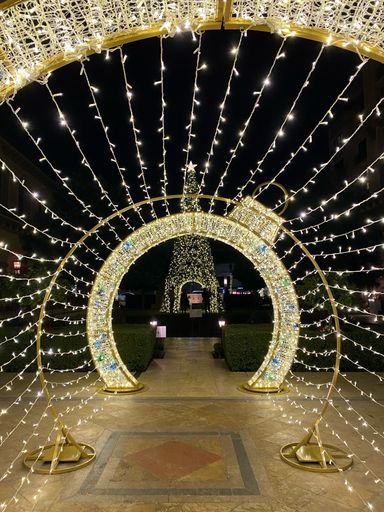 Holiday Spirit is more important than ever amidst these challenging times, and the Rodeo Drive Visions of Holiday Glamour, is spreading just that. The Rodeo Drive Committee and the City of Beverly Hills have come together to present a glamorous holiday escape spanning the three block stretch of Rodeo Drive.
Beverly Hills has a long tradition of immersive holiday decorations, and this installation will be no different, blending festive spirit with the runways of Paris, Milan, and New York. Nine mannequins will appear to be walking the runways dressed in merry holiday apparel, surrounded by lights and oversized ornaments. There will also be the addition of a tenth mannequin at the entrance of Two Rodeo Drive creating a space where you can capture your own Holiday memories.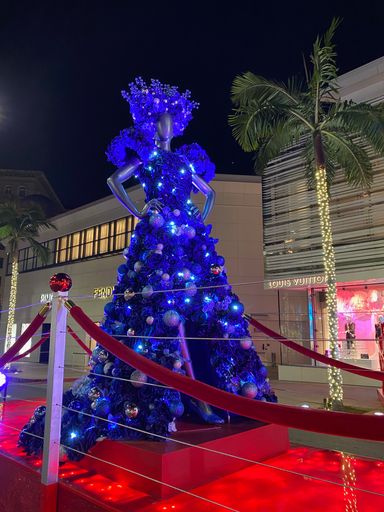 This festivity will provide a magical holiday feeling to drivers and pedestrians whether passing through or safely shopping at our local Beverly Hills businesses. 
When doing your holiday shopping this year, remember to participate in the Beverly Hills Holiday Shop Local Initiative. This is a five week local shopping initiative with the opportunity to win prizes from Beverly Hills businesses. For more information about the Holiday Shop Local Initiative and how to participate, click here.
Get in the Holiday Spirit with the Rodeo Drive Visions of Holiday Glamour and celebrate fashion, couture and the magic of the holiday season while supporting local businesses!