Waldorf Astoria Beverly Hills Unveils New Decadent Holiday Menus and Holiday Escape Package to Celebrate the Festive Season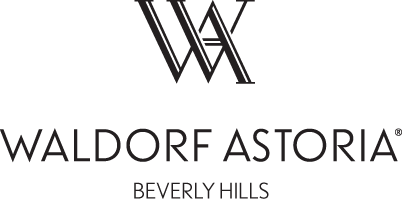 Waldorf Astoria Beverly Hills is spreading holiday cheer this season to locals and guests alike with new mouthwatering holiday menus at their signature restaurant, Jean-Georges Beverly Hills, the al-fresco dining hotspot, The Rooftop by JG, in addition to curbside pick-up this holiday season. The award-winning hotel will also offer a Holiday Escape Package, encouraging locals and travelers alike to celebrate the holidays in Beverly Hills.
Holiday Dining
Following its highly anticipated re-opening in October, Jean-Georges Beverly Hills introduced a redefined upscale dining experience on its outdoor terrace. Just in time for the holidays, the restaurant will be offering festive dishes from Thanksgiving to New Year's. The holiday season will kick-off with a special Thanksgiving menu on November 26 featuring traditional Thanksgiving dishes. The menu will be offered from 3pm to 8pm and is $210+ per adult and $75+ per child.
Guests also have the option for Curbside by Jean-Georges Beverly Hills. The curbside menu features Whole Roasted Turkey, Pumpkin and Chestnut Soup, Mashed Potatoes, Roasted Brussels Sprouts and Cauliflower, and Pumpkin Pie. Meals are available for pre-ordering until November 23 for a pick-up time of November 26 between 11am and 6pm. Prices start at $140+ per person. The Rooftop by JG will also offer a Thanksgiving menu from 11am to 10pm with a la carte pricing.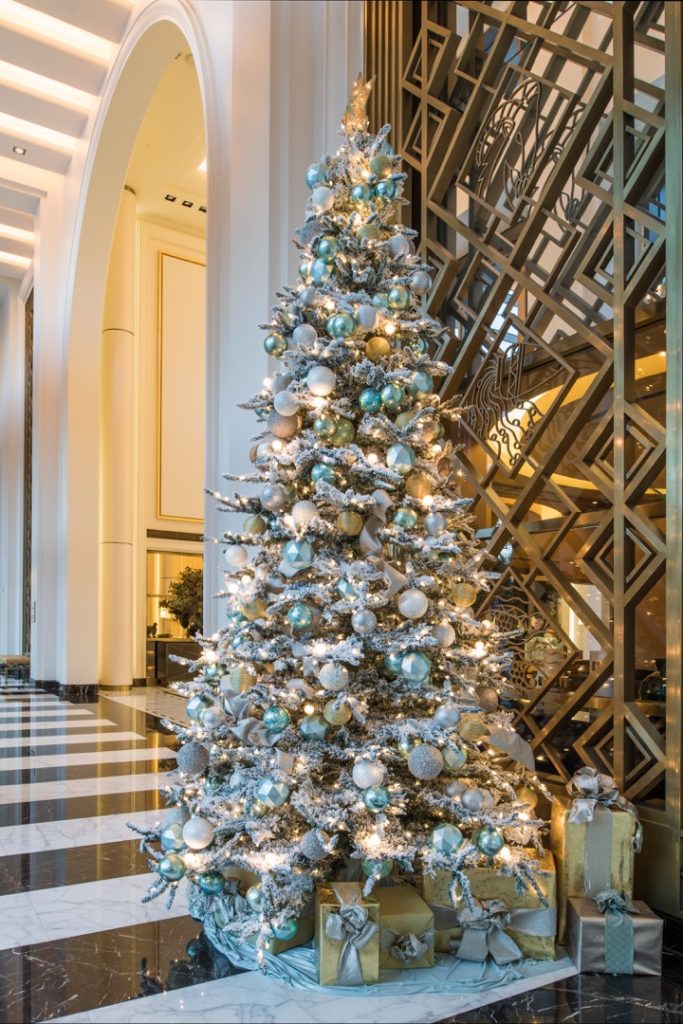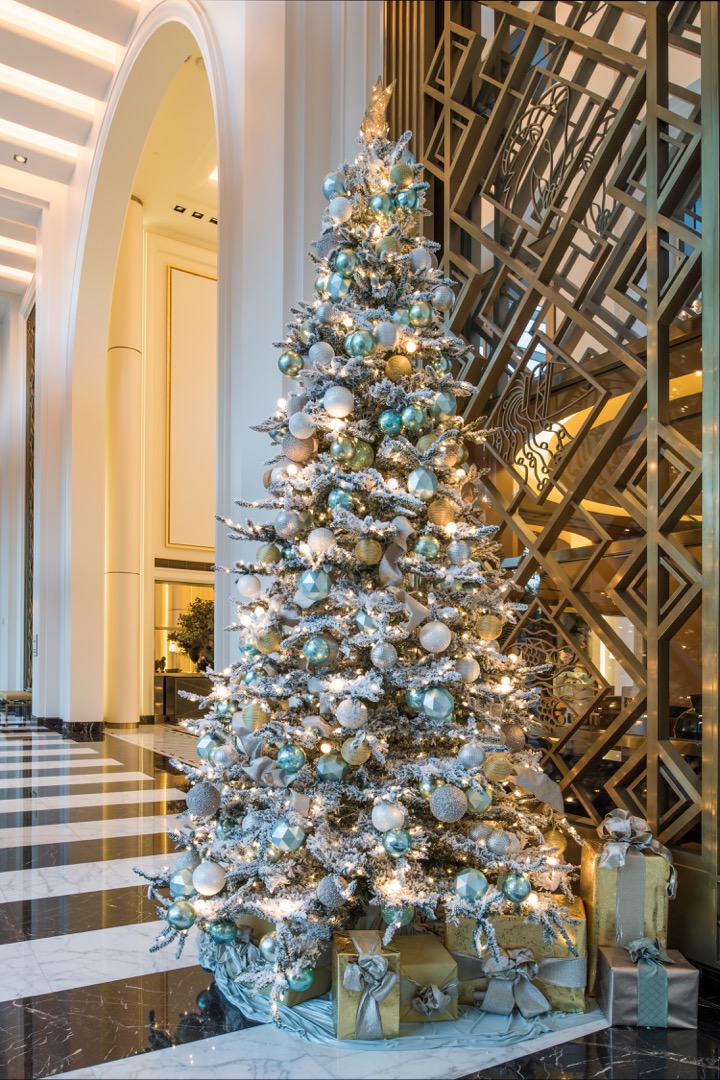 Waldorf Astoria Beverly Hills will celebrate with Christmas menus from December 24 through December 26. Jean-Georges Beverly Hills terrace will offer an eight-course Chef's Holiday Tasting menu featuring Diver Scallop and Black Truffle Toast, Tagliatelle Pasta, Maine Lobster, and Glazed Wagyu Short Rib. The menu will be served from 5:30pm to 10pm at $260+ per person and $75+ per child. Jean-Georges Beverly Hills will also be offering a holiday gift basket featuring Pate en Croute (vin jaune and black truffle,) Buche de Noel, 50 grams of Petrossian Caviar, and one bottle of Billecart Salmon Champagne. Orders must be placed between November 6 and December 10 for a pick-up time of December 22 through December 24, between 11am and 6pm. Price is $680+ per basket.
The Rooftop by JG will also offer a Christmas menu highlighted by nightly specials from 11am to 10pm with a la carte pricing.
Lastly, ring in the New Year at Jean-Georges Beverly Hills Terrace on December 31 with an eight-course New Year's Eve tasting menu featuring Ossetra Caviar, Scallop and Black Truffle Tartar, Roasted Maine Lobster, and Wagyu Beef Tenderloin. The menu will be offered from 5:30pm to midnight. Prices start at $360+ per adult and $86+ per child. The Rooftop by JG will be offering a six-course prix fixe tasting menu featuring Egg Toast and Ossetra Caviar, Yellowfin Tuna and Black Truffle Tartare, Sautéed Main Lobster, and Grilled Lamb Chops. Prices start at $310+ per person.
For holiday dining reservations, please visit OpenTable or call 310-860-6700.
Holiday Escape Package
Available for travel between November 1, 2020 and December 31, 2020, the Holiday Escape Package includes access to a guest room or suite with a terrace and stunning views of the city, an exclusive holiday welcome amenity, in-room dining breakfast for two guests, and complimentary valet parking for stays between two and five nights. The offering starts at $795+ per night.
"Our Waldorf Astoria Beverly Hills family looks forward to safely welcoming you and yours to Beverly Hills this holiday season," said Vanessa Williams, General Manager, Waldorf Astoria Beverly Hills. "With festive new menus and our Holiday Escape Package, we've reinvented and adapted services and guest experiences, while still assuring the same standard of luxury and satisfaction. Now more than ever we want to provide our guests with the joy and happiness that the holidays bring."
The health and safety of guests has remained the top priority for Waldorf Astoria Beverly Hills. Hilton recently launched Hilton CleanStay, which provides guests with peace of mind during their stay with new protocols including contactless check-in and check-out, a Hilton CleanStay room seal to indicate that the room has not been entered since being thoroughly cleaned, markers to indicate safe distancing, sanitization systems in high traffic areas, along with the utilization of environmentally responsible and ultramodern technology. To complement Hilton CleanStay, the five-star property now utilizes Emist electrostatic sprayers to disinfect, Pathosans – an environmentally responsible LEED and Green Seal approved cleaner and disinfectant, and Xenex UV Lightstrike devices. The Xenex UV devices are used in public restrooms, elevators, kitchens, meeting rooms, and to disinfect luggage. The Xenex UV devices have long been used in hospitals such as Mayo Clinic, Stanford and HonorHealth, and deliver up to 4,300x more germicidal UV pathogen killing intensity than UV-c mercury vapor. The Xenex device, which is rolled into the guest room by a Team Member, adds a final touch to Hilton's enhanced cleaning process after a housekeeper completes cleaning the room.
To book the package, email laxwa.reservations@waldorfastoria.com or call (310) 860-6565. For more information on the new offering, visit www.waldorfastoriabeverlyhills.com.