Beverly Hills Holiday Shop Local Initiative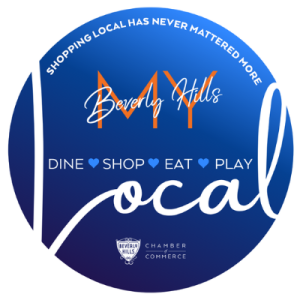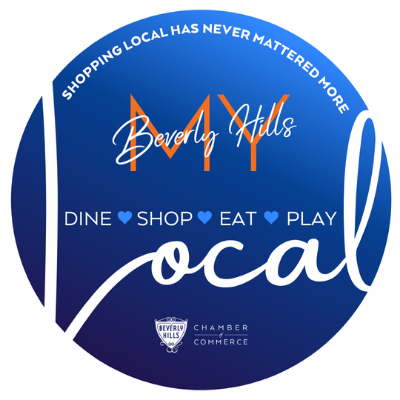 Beginning Sunday, November 22 until Saturday, December 26, the My Beverly Hills Program will be doing a five week shop local initiative for the holidays in Beverly Hills. Each week shoppers will be given an opportunity to win raffle prizes valued at $50 – $75 from local businesses if they spend $200 at any Beverly Hills business. Shoppers who spend a cumulative of $600 at the end of the five weeks will automatically be entered into a grand prize raffle valued at $300.
In order to take advantage of the offer, shoppers must keep their receipts and send them to mybeverlyhills@beverlyhillschamber.com. The amount does not need to be spent all in one place, but please include all receipts in one email thread with your first name, last name, and My Beverly Hills in the subject of all email submissions.
All receipts must include a visible Beverly Hills business name, date of purchase, and total amount spent. For all online orders from national businesses and corporations, shoppers must be able to show proof that the transaction was made and charged from the Beverly Hills location. Please use the same email address and email thread each week in order to be counted towards the $600 cumulative amount at the end of the five weeks to automatically be entered into the grand prize raffle.
The schedule is as follows:
Week 1
Time Frame: Sunday, November 22 – Saturday, November 28
Due By: 11:59 PM on Sunday, November 29
Winner Announced: Tuesday, December 1
Week 2
Time Frame: Sunday, November 29 – Saturday, December 5
Due By: 11:59 PM on Sunday, December 6
Winner Announced: Tuesday, December 8
Week 3
Time Frame: Sunday, December 6 – Saturday, December 12
Due By: 11:59 PM on Sunday, December 13
Winner Announced: Tuesday, December 15
Week 4
Time Frame: Sunday, December 13 – Saturday, December 19
Due By: 11:59 PM on Sunday, December 20
Winner Announced: Tuesday, December 22
Week 5
Time Frame: Sunday, December 20 – Saturday, December 26
Due By: 11:59 PM on Sunday, December 27
Winner Announced: Tuesday, December 29 (including grand prize winner)