Local Member Restaurants Shine Bright with 2019 Michelin Stars
The 2019 Michelin Guide Awards have been released and we are proud to announce that a number of our Chamber Members have been honored with this prestigious recognition. Michelin stars are considered a hallmark of fine dining by many of the world's top chefs and restaurant patrons. A one-star honor is awarded to a restaurant that has a quality menu and prepares cuisine to a consistently high standard. This year, Wolfgang Puck's CUT and Curtis Stone's Maude have been honored with this recognition. Two stars are awarded when the restaurant's excellent cuisine is delivered in a unique way. Sushi Ginza Onodera and Somni have been awarded this level of honor this year, and they both have something exceptional to offer and are worth a detour to visit while traveling.
CUT was described by Michelin inspectors as a bright and modern Wolfgang Puck retreat which delivers top quality, simply prepared meats and market-driven fare. The menu focuses on classics that never seem to go out of style. This is deliciously clear in the Maryland blue crab and Louisiana shrimp dressed in a tangy "Louis" sauce set over horseradish panna cotta. At the center of the carte find both Japanese and American breeds of Wagyu beef grilled over hardwood. These may arrive on the plate as a trio of sirloin tastings from farms both local and abroad, all served as beautifully charred steaks with blushing pink centers, bursting with savory and buttery textures—pair them with a vibrant chimichurri, béarnaise or traditional steak sauce. Tableside presentations enhance the drama of this classic dining experience. To finalize the elegant evening, excellent desserts and mignardises promise that no one leaves disenchanted.
Maude, Chef Curtis Stone's dream restaurant, on South Beverly will take guests on a culinary journey to France for its summer menu. Michelin inspectors point out that with a focus on the world's great wine regions, the quarterly menus have the team of chefs and sommelier embarking on enviable research and development trips around the globe, hobnobbing with the region's farmers, purveyors, and winemakers, in order to seek inspiration for the degustation and wine pairings. Despite refocusing each season on a new area, its emphasis on viticulture and cuisine ensures success. Chef Stone consistently showcases a serious yet delightful cuisine. Find evidence of this in the agnolotti filled with robiola rocchetta and finished in a rich butter-cream sauce or a play on the classic vitello tonnato donning shavings of dried veal shoulder. The dining room is intimate, elegant and overlooks an open, buzzy kitchen. For dessert, guests may choose to retire into the lovely lounge located in the "wine loft."
The world-renowned Sushi Ginza Onodera has been acclaimed by Michelin inspectors for its surprises and delights abound in the delirious array of courses, starting with an earthenware cup of chawanmushi topped with Italian caviar and a petal of uni. Notable attention is also given to the light-filled space, resplendent with Japanese elegance; and the knowledgeable staff is just as pleasing and impressive as the meal itself. Some might feel guilty devouring squid in a matter of seconds after watching the exacting chefs take ten minutes to prepare it, but the experience is utterly memorable. The nigiri are a clear highlight here, revealing tiger shrimp with miso, sea perch seared for a hint of smoke as well as a duo of anago with shanso and yuzu zest. The signature matcha- and coconut-panna cotta is a delectable finale.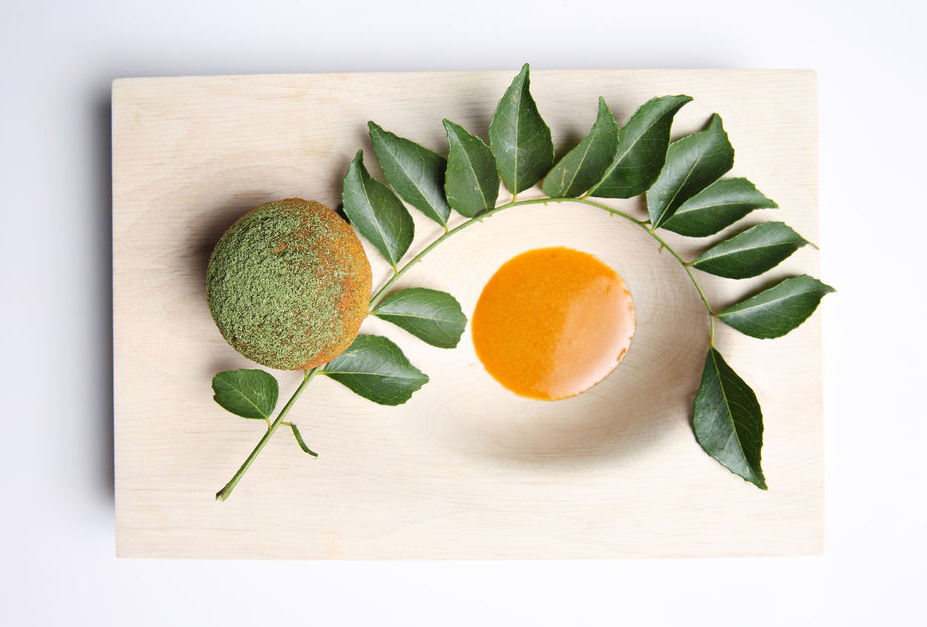 José Andrés' Somni is located in the luxurious SLS Beverly Hills Hotel, secretly enveloped behind curved oak walls. Michelin inspectors marveled at the polished marble and handsome leather seats that all set the stage for a whimsical but utterly premium culinary experience. Tickets for dining must be purchased in advance as there are only two nightly seatings, but rest easy as the effort is completely worthy. While some of Chef Aitor Zabala's dishes appear deceptively simple, like a cool oyster topped with caviar or finely diced beef tartare, flavors run deep, with unparalleled ease. Your feast may reach its peak over the turbot wing lacquered with teriyaki or dry-aged strip loin emmolada. Desserts, like a matcha ice cream donut, are especially memorable and display a mind-boggling attention to detail.
We would like to bid our congratulations to CUT, Maude, Sushi Ginza Onodera and Somni for this amazing accomplishment. Make sure to visit these highly acclaimed restaurants soon to experience the luxury for yourself. For a full list of California's honorees, visit Michelin's website.