Fairmont Century Plaza, the Storied Icon Returns
The anxiously awaited Fairmont Century Plaza is finally here! Since opening its doors in 1966, the Century Plaza has always been where business meets Hollywood. The Fairmont Century Plaza brings the spirit of Los Angeles, throughout every facet of the hotel. Completely re-imagined guest rooms and suites, all with private terraces, bring you the best the city has to offer. The hotel is at the core of a city within a city full of countless diversions, home to French brasserie, Lumière, the breathtaking 14,000 square-foot Fairmont Spa Century Plaza, fully equipped Techno gym and rooftop pool with unparalleled views of the cityscape. From iconic moments throughout pop culture to contemporary modern luxury – it is at the center of it all.
Lumière is a traditional French-inspired brasserie delivering sophisticated dining and legendary service. Honoring the Parisian love of delicious food, good company, and beautiful things, Lumière evokes the feeling of being transported to 1920s Paris. Open for all-day service, Lumière is a warm and inviting neighborhood spot where you're treated like a regular, even if it is your first time in.
At its heart, Lumière celebrates timeless bohemian glamour, with a fresh West Coast perspective. The team is led by visionary hospitality veteran Paul Quinn, Restaurant General Manager, with the menu overseen by Executive Chef Ramon Bojorquez. Featuring local, seasonal ingredients and refined dishes, brasserie favorites include French onion soup, steak frites, seafood towers and magnums of Champagne. The restaurant embodies a design that is classic yet modern and chic, with authentically vintage furniture and fixtures paired with sumptuously rich jewel tones.
Capitalizing on Los Angeles' year-round good weather, Lumière encompasses more than 3,250 square feet of outdoor and flexible dining space.
Bringing a modern approach to time-honored ancient modalities and practices, Fairmont Spa Century Plaza goes beyond the traditional spa experience to create a program centered around emotional, physical and spiritual growth.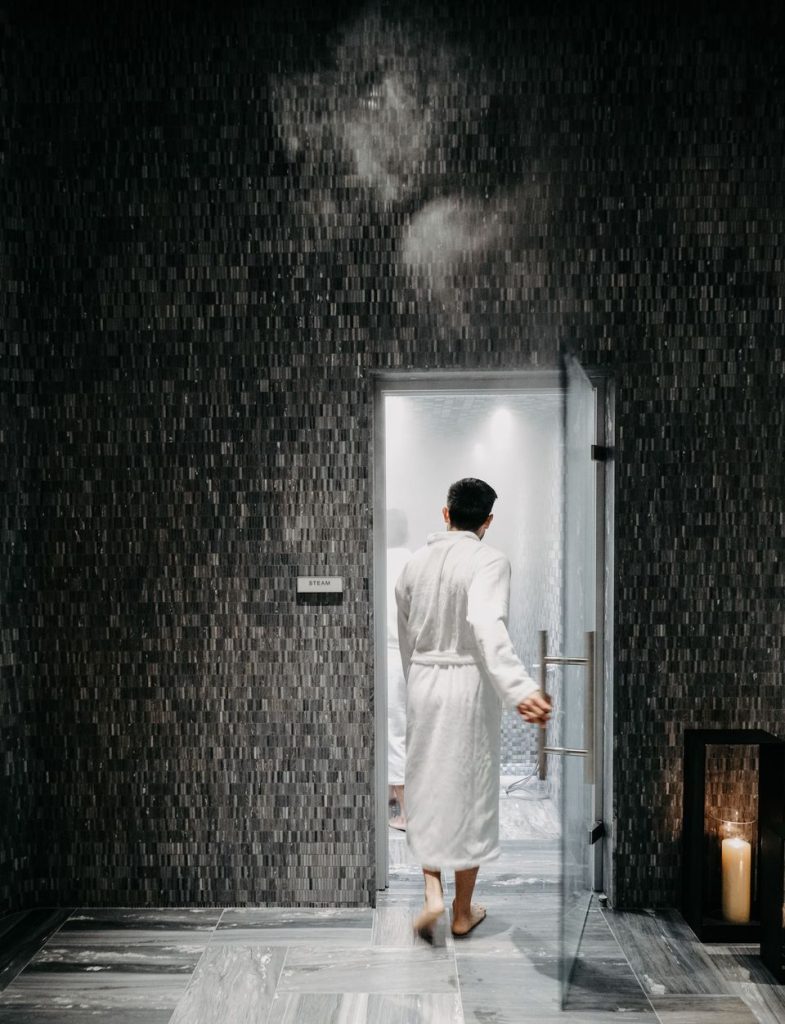 Everything about this 14,000-square-foot masterpiece spells relaxation, rejuvenation and mind-body harmony — nurturing beauty inside and out. Through its doors lie nine treatment rooms designed by Yabu Pushelberg, experiential rain showers, sanariums, aromatherapy steam rooms, a hammam, and a Himalayan salt room. Magdaleena Nikolov, General Manager of Spa, Wellness and Retail, has curated an extensive array of custom-designed offerings, first-to-market products and results-driven treatments. The spa will be home to an evolving collective of world-renowned wellness experts including Dr. Oz Garcia, a biohacker and leading authority on healthy aging, and Dr. Rita Rakus, London-based rejuvenation and anti-aging aesthetic treatment pioneer.
The location has an illustrious reputation of being the place for major Hollywood and world events, including the Emmy Awards, the Grammy Awards and the presidential celebration of the Apollo 11 moon landing.
Now as Fairmont Century Plaza, the hotel will once again reclaim its place as the epicenter of annual award shows, industry events, fashion and film shoots and monumental art installations. With nearly 24,000 square feet of indoor meeting space and 4,000 square feet of outdoor rooftop space, Fairmont Century Plaza is lavishly appointed with thoughtful amenities and expansive function space. The hotel's 13,078 square-foot Los Angeles Ballroom is one of the city's largest ballrooms, ready to host the grandest of soirées in signature style.