Travel Post Pandemic by Jaclyn Sienna India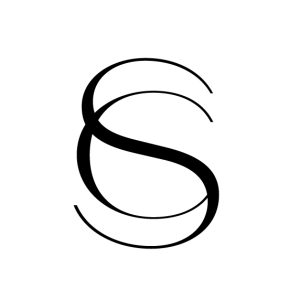 ---
Travel is back… finally. But how you travel moving forward will determine everything.
To me the luxury travel industry was already hanging on by a thread. Over the last five years, the industry – in a bid to accommodate millennial travelers and social media influencers – has changed so much, it has lost sight of the true meaning of luxury, personalization, and service. Now since the pandemic, service has taken a further backseat with lack of staffing and core services diminished. Nearly 200 days of the year, I am on the road, looking to unearth the ultimate gems in luxury travel and lifestyle. My business has always been about "sourcing" and less about "placing" people and things together. There are unlimited restaurants, hotels, villas, yachts and experiences that I comb through to find that align with my vision of excellence.
To me, true luxury is intuitive. It's about being one step ahead, never saying no and going above and beyond to ensure the client never has to ask. What really matters is personal, tailored service that exceeds expectations.  I've always been obsessed with how the UHNW operate their lives and have strived to make sure everything I offer is aligned with their vision.  
Most of my time now is spent looking at off-market estates, talking to yacht designers and finding talented chefs that I can refer to my clients.  While I still love sending clients to some of those iconic and classic hotels and destinations, having conversations with them about which interior designer we will be hiring for their new plane, or helping them build a home spa, is much more fruitful. Developing a long-lasting relationship with clients is how I've always run Sienna Charles & the unique things we envision & accomplish together strengthens that relationship. 
As a membership-based service business, there's no room for error and certainly no task too large.  So, when it comes to travel these days, I'm helping my clients travel better, period.  The process has become more collaborative and intimate than before. We become an extension of their team, handling the entire hospitality side of their personal life.  Our areas of expertise range from epicurean food and wine to holistic healers, health, wellness and fitness, luxury private events, and of course travel. One area of particular interest for me is restaurants.  With restrictions now lifted it's time to get back to fine dining.  There are some amazing meals to be had all over the world; I just recently dined in DC and was blown away by Metier.  We also create special experiences around our favorite chefs, like Enrique Olvera and Massimo Bottura to name a few. 
 So where are we planning to travel this fall that ticks all of my boxes? I always love Morocco because we can showcase the natural beauty of the land and genuine hospitality of the people.  Iceland is a lovely destination as always, especially if you are traveling as a family.  Remote Alaska is a terrific and holistic way to travel and find solace.  Portugal is always incredible as I truly love the restaurants on the coast.  Colombia is a fabulous destination as we're doing amazing trips there. In Hawaii, I've handpicked a collection of exclusive villas that are perfect for family getaways. But lots of clients are on their yachts as well as enjoying their palatial homes. The pandemic has accelerated the shift in luxury. Ultra-high-net-worth travelers have upgraded solely to private estates , yachts, and private jets, often buying the assets now to have as their own or waiting until the world fully opens to take that trip.
There really is no rush to go anywhere, but if you do, excellence should be demanded no matter what.
Jaclyn Sienna India is the CEO and founder of Sienna Charles, a membership-based luxury travel/lifestyle firm in Beverly Hills. As the foremost expert in luxury lifestyle she has been featured in Forbes, WSJ, New York Times, Robb Report, Financial Times, Hollywood Reporter and Bloomberg.  She has been called upon by top CEOs, public figures, US presidents and international diplomats to handle their discerning lifestyle and travel needs.  Membership to Sienna Charles is limited and invite only. For more information regarding Sienna Charles membership, email membership@siennacharles.com