Nelson Shelton & Associate Real Estate is making Big Moves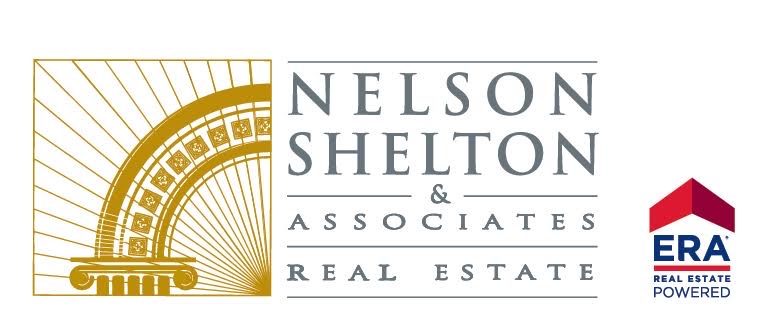 ---
The Beverly Hills based Real Estate firm, Nelson Shelton & Associates is making big moves!
After 27 years in the same location, Elsa Nelson, Founder & President of Nelson Shelton and her daughter, Victoria Aguilar, CEO have carved a new space for their growing company. Their office move comes after a yearlong mandatory Covid closure of their old office space. Today, they can be found in the prestigious Maple Plaza building at 345 N Maple Drive, Suite 140 on a peaceful tree lined street directly across from the Beverly Hills Tennis Club.
 "Having to close our office due to Covid gave us an opportunity to re-evaluate what our company really needed in a brick and mortar space. We realized that to better serve our agents and clients, we needed to provide a more efficient & modern location that allowed for outdoor meeting spaces and conference rooms as well as, alternative work stations & technology options for different types of meetings & clients we host. Additionally, this move has now given us the 'room to grow' as we continue to expand our company and add to our family of Real Estate agents.'"- Elsa Nelson
 "We are so excited to breathe new life into our decades-old brand. A fresh office space brings a renewed energy that has helped us launch our company out of covid times and into this new era. The old traditional office model no longer served us. We are much more efficient, streamlined & up to date in all aspects of our business. And we are loving our new look & feel."- Victoria Aguilar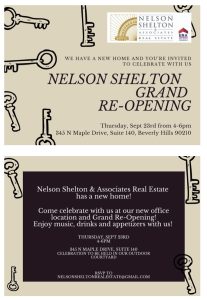 Nelson Shelton is planning a grand re-opening event on September 23rd in the courtyard of their new building to welcome back their family of agents, clients & other community leaders.
 An iconic brand in the Real Estate marketplace, Nelson Shelton has been serving clients in Beverly Hills and the Greater Los Angeles area for the past 35 years. Nelson Shelton is one of the largest privately owned and locally based firms in all of LA County. Nelson Shelton is home to close to 300 Real Estate agents and are as diverse as the community they represent. Their affiliation with ERA, a brand of Realogy, just 5 years ago catapulted them to a world stage by giving them leading edge technology and a global platform to advertise their listings. The Elsa Nelson & Victoria Aguilar, mother-daughter duo provide a family feel to their company and also bring a seamless, tag team leadership style unique to Nelson Shelton. This is why so many agents call Nelson Shelton their home and never want to leave.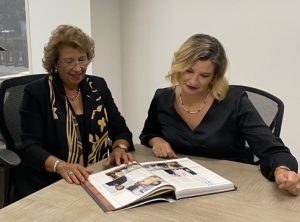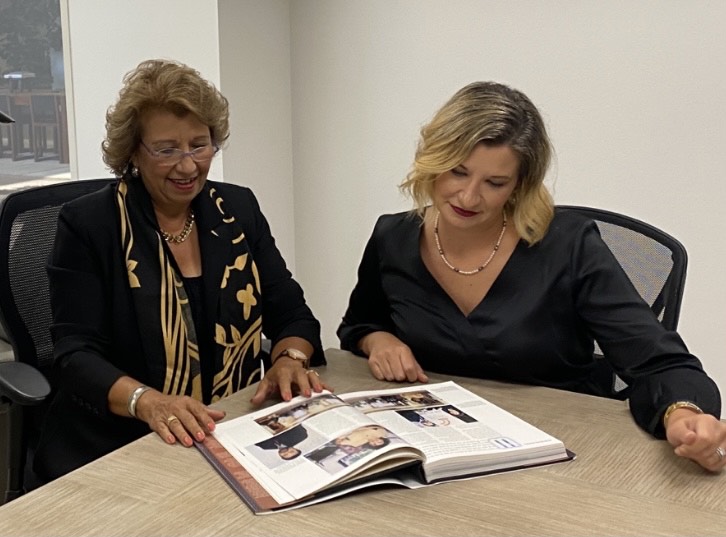 For more information about Nelson Shelton visit www.nelsonshelton.com.