Canine Couture Wowed Guests at Lunar New Year Celebration!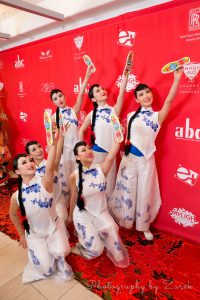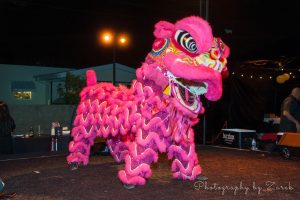 Market lights strung overhead shone bright as Chinese performers danced, couture costumed dogs paraded, and guests mingled as the Lunar New Year was brought in. With Rolls-Royce luxury vehicles on display, a touch of luxury hung amidst the air.
Held at O'Gara Coach Beverly Hills on February 2, 2018, the invitation only event, Lunar New Year welcomed over 400 guests. Produced by the Beverly Hills Chamber of Commerce Asian Business Connection (ABC) Committee, led by ABC Chair, Vicky Mense, Friday night was an elegant, entertaining, epicurean reception with high net worth professionals, celebrities, entrepreneurs, local and regional government officials, and community influencers. Some of these include: California State Treasurer and state gubernatorial candidate John Chiang, Beverly Hills City Councilmembers Dr. Julian Gold, John Mirisch, and Bob Wunderlich, along with Modern Family Actor Nolan Gould, and dozens of Beverly Hills business owners.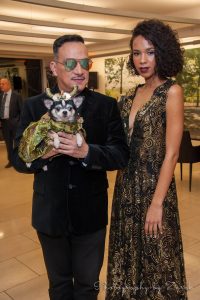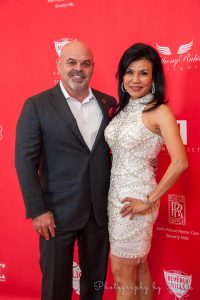 The food matched the high level of attendees as some of the best restaurants in town captured essences of Japanese, Korean, Chinese, Indian, and Vietnamese influences. A decadent menu was filled with tastes and beverages by: Xi'an Restaurant, Yojisan and SHU Sushi, The District by Hannah An, Bombay Palace, Tsujita LA Artisan Noodle, Asombroso Fine Tequila, Buzzbox Premium Cocktails, Iichiko USA Inc, Nanu Bijin, Asahara Brewery, TsingTao, and Tiger Beer.
While guests enjoyed refreshments and connecting with prominent faces in the business community, lively stage entertainment continued throughout the evening. This included a canine and women's couture fashion by Anthony Rubio Designs, one-of-a-king Rolls-Royce Motor Car displays, traditional and modern Lion Dances, Wushu Kung Fu, Bei Bei on Guzheng, Asian Dance Troupe, Eros Fire, stilts walkers, and incredible costumes.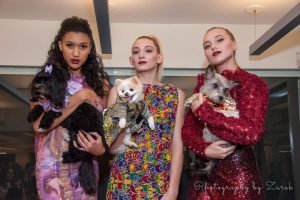 Lunar New Year is one of the most important holidays in China and has been described to combine all of the major holidays, such as Christmas, Thanksgiving, and Hanukkah, into one! This wonderful event would not have been possible without the support of these incredible businesses: Rolls-Royce Motor Cars Beverly Hills, O'Gara Coach Beverly Hills, Horizon Design International, LLC & Horizon Steel & Ironworks, Vicky Mense of Xi'an Restaurant, Erick Weiss of Honeysweet Creative, Douglas Johnson of Entertainment Plus Productions, Anthony Rubio of Anthony Rubio Designs, Cece Tsou, Ariana Escalante, Vlady Cornateanu, Daylight Event Lighting, Matrix Visual, Star Power, Whisper Films, Photography by Zarek, La Peer Hotel, Midway Car Rental, Petaloom, and Hey Mr. DJ.
Chairman's Circle Members: look forward to another elegant, epicurean experience in early 2019 Celebrating the Year of the Pig!