BOLD Brings Holiday Cheer to Beverly Hills
'Tis the season! BOLD is back for the holidays and transforming the City of Beverly Hills into a vibrant, winter wonderland. Get in the holiday spirit and join in on the number of festivities taking place in the City every Friday and Saturday evening through December 21. Enjoy extended holiday shopping hours, live entertainment, incredible food, spectacular light displays, an interactive photo experience with The Scenario Studio, and much more!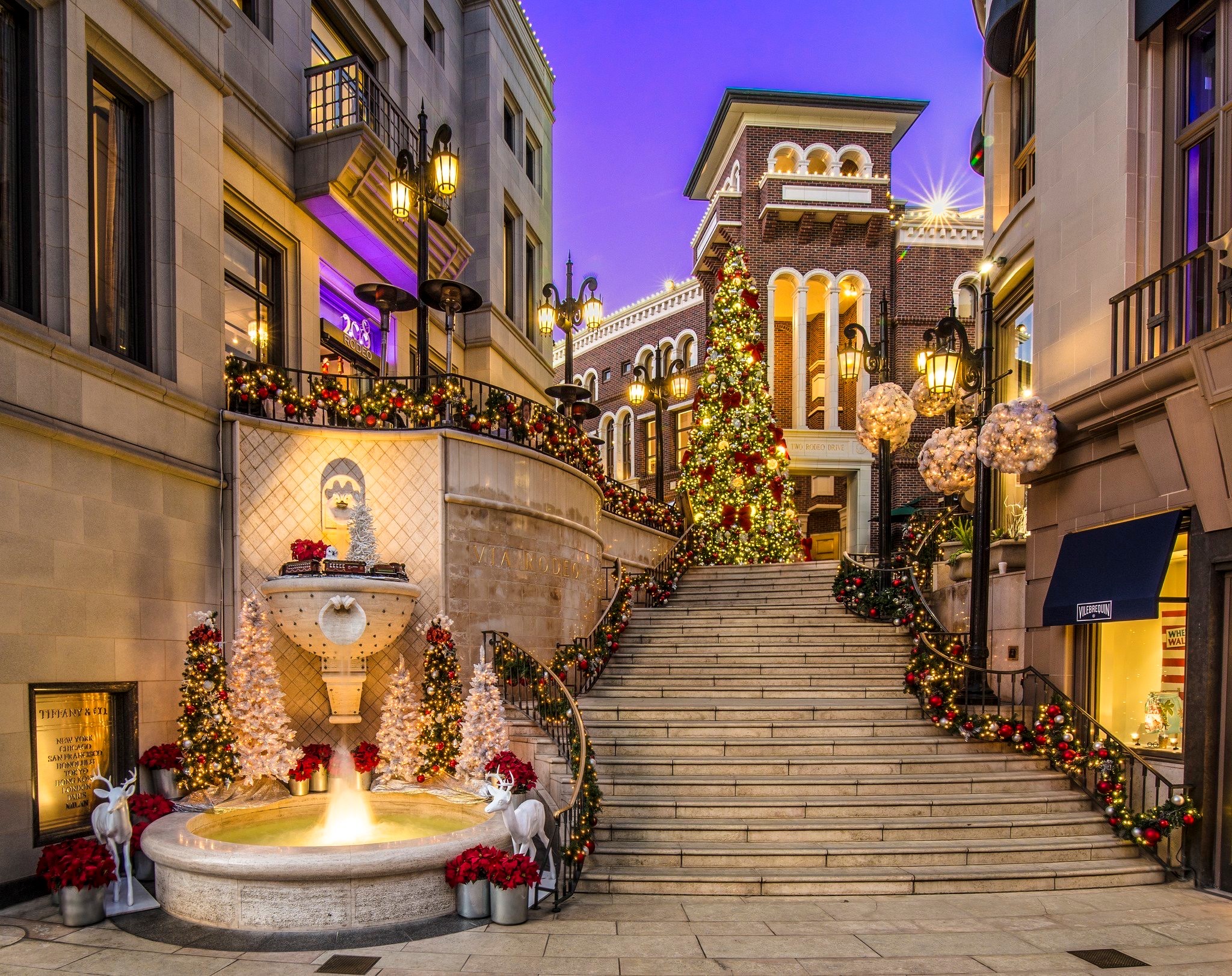 The Holiday BOLD celebrations officially launched on November 14 with the highly anticipated Rodeo Drive Holiday Lighting Celebration. DJ CoryLive! and jazz ensemble, The Cufflink Crooners, warmed up the evening with holiday pop while acclaimed television actor and Broadway performer Matthew Morrison headlined the event with a special performance of holiday classics along with a sneak peek from his upcoming 2020 album of Disney classic covers. Beverly Hills Mayor John Mirisch and fellow City Council members commenced the holiday lighting ceremony which saw dazzling displays and décor illuminate the iconic palm trees and upscale shops of Rodeo Drive before culminating in a dramatic and glittering grand finale of fireworks.
This year, BOLD is excited to welcome The Scenario Studio: An Interactive Photo Experience to the holiday celebrations. Located at 262 North Rodeo Drive, The Scenario Studio invites guests to experience a variety of professional photography sets unlike anything they have seen before. Participants style and create their own photo shoots, complemented by full-scale sets designed by renowned photographer John Ganun. On set, guests use smartphones paired with special pro LED lighting to replicate quality photo shoots that normally require professional cameras and intricate strobe lighting. The Scenario Studio will be open daily (excluding Thanksgiving) through December 22.
Beverly Hills is known for its world-renowned restaurants and retailers. During this year's Holiday BOLD, businesses and restaurants will stay open later on Fridays and Saturdays to allow more time for shopping, dining, and socializing. A number of restaurants will offer exquisite holiday themed menus, holiday promotions, and more. For a list of participating restaurants and retailers, click here.
Visit the City of Beverly hills and ring in the holiday season at this year's Holiday BOLD from November 14 to December 21. For more details and a full list of events, click here.