An Evening with the Mayor 2017 Recap
On Wednesday, September 27, 2017, the Beverly Hills Chamber of Commerce held our signature event, An Evening with the Mayor. We had a record number of 700 registrants which included members, esteemed guests, and local colleagues as Mayor Lili Bosse delivered the annual State of the City Address. The event took place at the iconic Greystone Mansion overlooking the city at sunset.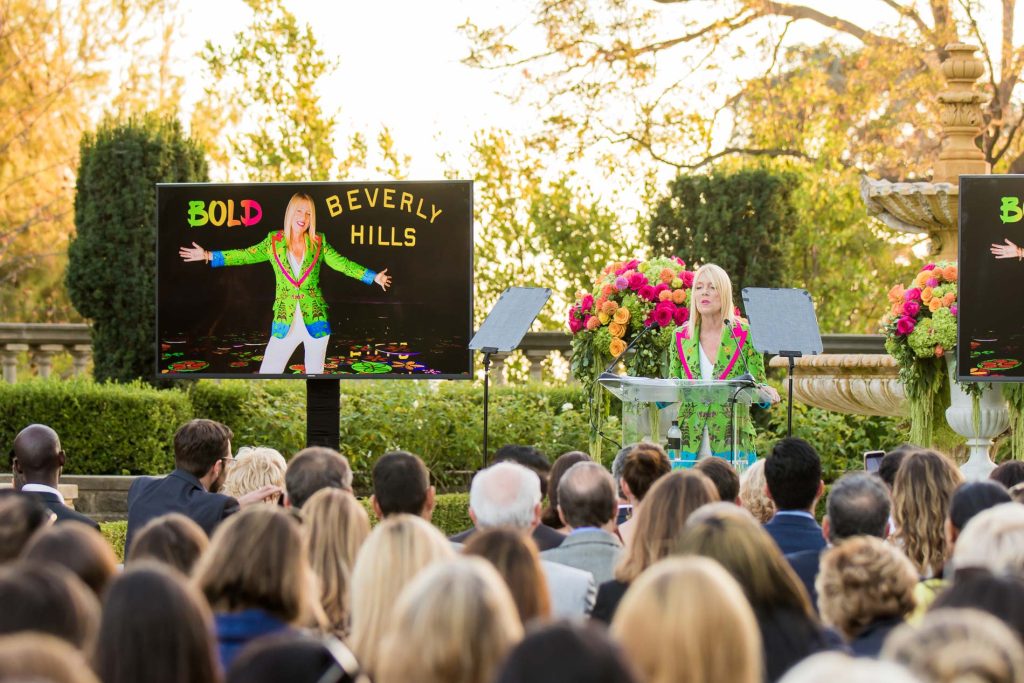 The evening began at 5pm with a beautiful reception featuring wonderful live music by Kirschner Creative Artists and impeccable hors d'oeuvres and drinks provided by Il Fornaio, Gratitude, buzzbox, Asombroso Fine Tequilas, Jardesca, and Waldorf Astoria. This year, our guests were escorted to the event in amazing Mercedes-Benz shuttles provided by Lion Heart Lifestyle.
At 6pm everyone filled the seats in the formal gardens to witness the State of the City Address. Chamber CEO, Todd Johnson, kicked off the announcements with a special thank you and regards to our sponsors. He then welcomed everyone to the Chamber's signature event and gave a warm introduction to Mayor Lili Bosse.
Mayor Bosse's State of the City Address informed us about the City's disaster readiness program and improvements to the longevity of the Beverly Hills community and business. She gave insight on where she sees the City going in the coming year in terms of business development as well as the BOLD (Beverly Hills Open Later Days) initiative. The community saw tremendous success with the summer BOLD program, from increases in business, and great events for our residents and visitors to experience. Because of the success, the City plans to extend BOLD into November and December to bring an extra bit of vibrance to the holiday season.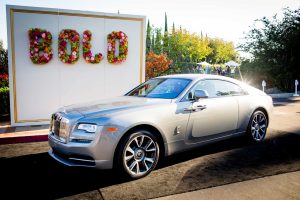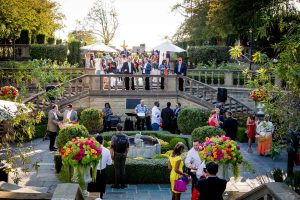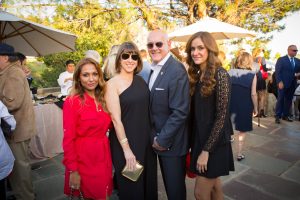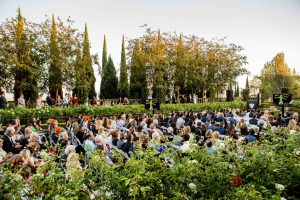 The Chamber would once again like to thank each and every sponsor, staff and crew member, Board of Director, Chamber Ambassador, and all of our volunteers for making the evening go so seamlessly. Special thanks to all of our event sponsors who made the night possible, including: O'Gara Coach Beverly Hills; Horizon Design International, LCC & Horizon Steel & Ironworks; Kennedy Wilson; Wanda Beverly Hills Properties, LLC; Jet Aviation; Lion Heart Lifestyle; Garth Fisher, M.D. BioMed Spa; Eldridge; Strategic Legacy Investment Group; Flintridge Insurance Services Inc.; Square Root Designs; The Bouquet Bar; and zkipster, as well as these reception and exhibitor sponsors: Il Fornaio, Gratitude Beverly Hills, Asombroso Fine Tequilas, Jardesca, buzzbox premium cocktails, Kirschner Creative Artists, Waldorf Astoria Beverly Hills; Choice Group Inc.; Jet Aviation; OneWest Bank; Nourmand & Associates; and Ten Thousand. And last, but not least, we would like to thank all of our guests for sharing the evening with us. We hope everyone had a fabulous time and look forward to seeing you around Beverly Hills for the holiday edition of BOLD!
Click below for the full KBEV report on the 2017 Evening with the Mayor which includes Mayor Lili Bosse's official address.