Rodeo Drive Debuts The Scenario Studio: A Photomusement Experience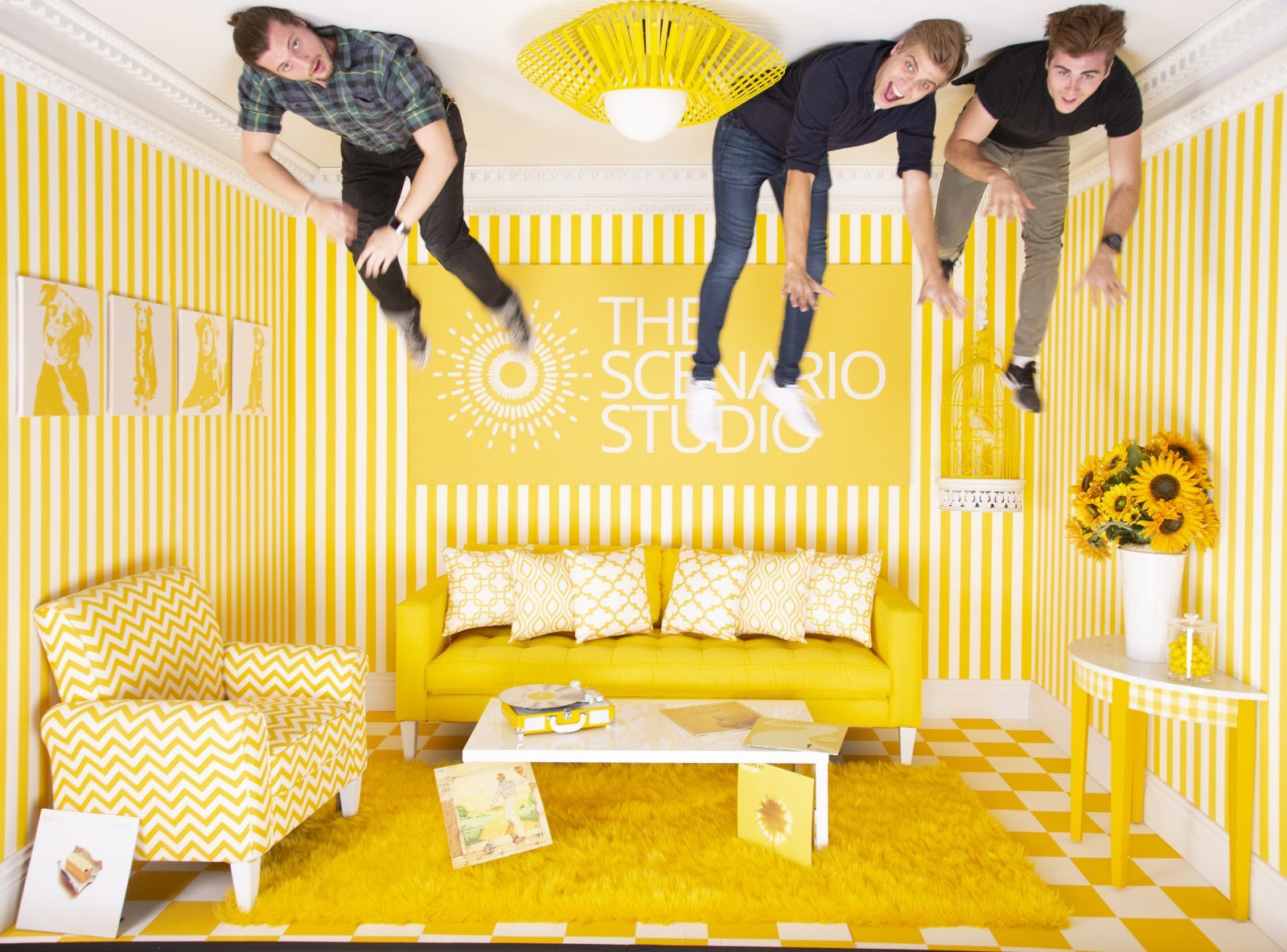 This holiday season, "the most expensive photo booth in the world" finds its home on Beverly Hills' iconic Two Rodeo Drive. The Scenario Studio: A Photomusement Experience is a new interactive photography pop-up inviting guests to make lasting holiday memories on a variety of professional photography sets unlike anything they have seen before. Formerly reserved for the most exclusive clients— Fortune 500 companies or A-list celebrities among the likes of Kim Kardashian and Katy Perry—The Scenario Studio opens its doors for the first time ever to the general public with complimentary admission provided by the Beverly Hills Open Later Days (BOLD) Holidays celebration.
Guests can choose from five full-scale, interactive sets designed by world-renowned celebrity photographer, John Ganun, including his signature "Upside Down" room as well as two sets inspired by holiday cult classics, "Elf" and "It's a Wonderful Life." On set, participants are able to style their own shoot using a variety of provided costumes and props. Additionally, each set also features cutting-edge LED lighting equipment to produce stunning, high-quality photos on a smartphone eliminating the need for the professional cameras typically required.
The Scenario Studio made its official Beverly Hills debut on November 14, coinciding with the BOLD Holidays celebration kick-off at the Rodeo Drive Holiday Lighting Ceremony which also featured a live performance from Tony, Emmy, and Golden Globe award-nominated TV actor and Broadway performer, Matthew Morrison. This year, the look and feel of BOLD Holidays was refreshed with the launch of a new visual identity designed by WRAPPED Studios and drawn from the work of its co-founder and renowned Los Angeles artist, Chuck Arnoldi.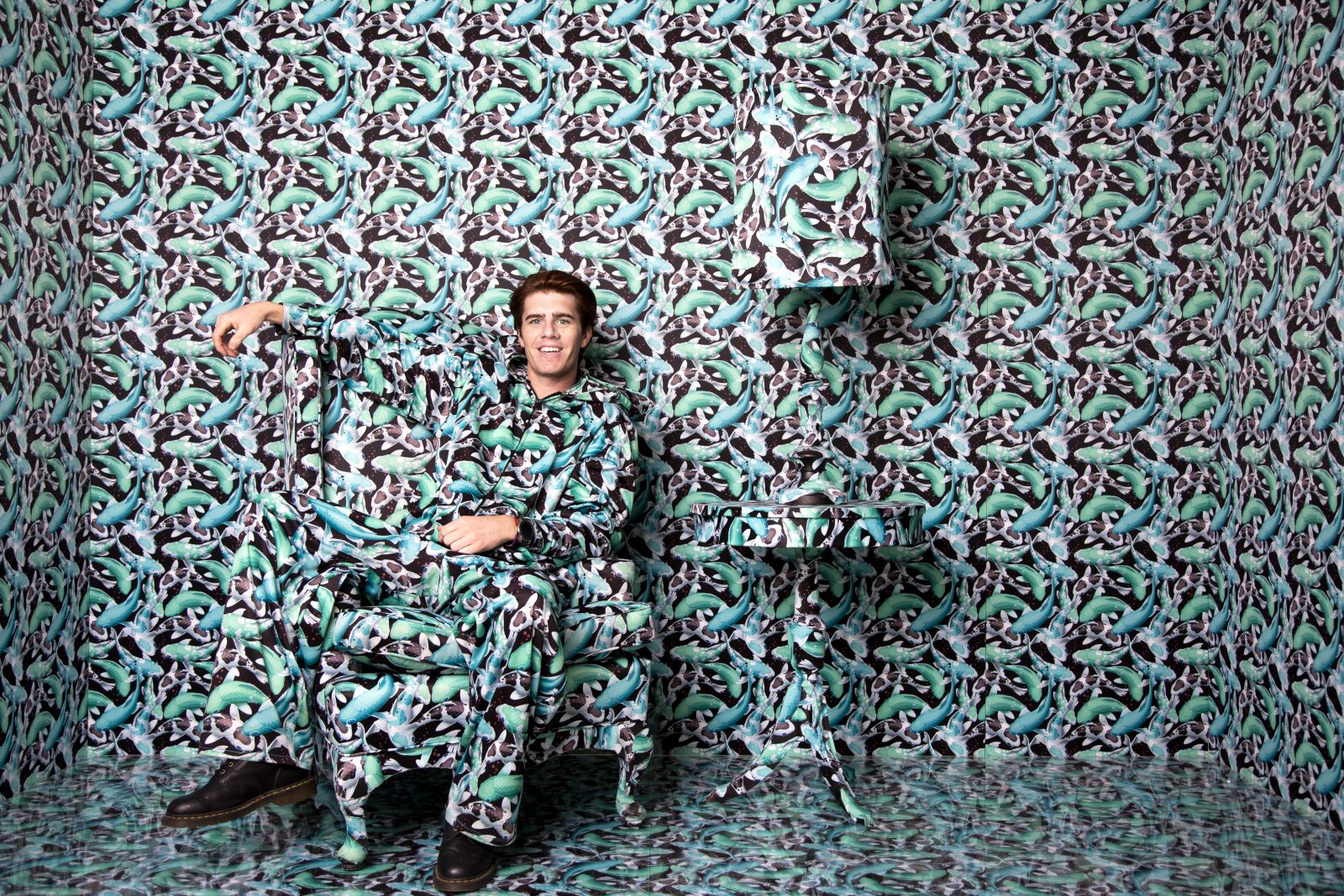 "If opening night is any indicator, The Scenario Studio will be bringing countless smiles to Beverly Hills this holiday season," said John Ganun, Co-Founder and Creative Director of The Creative Studio. "We're honored to offer a holiday experience in Beverly Hills that each one of its diverse visitors can enjoy – from multi-generational families on holiday, to locals shopping on Rodeo Drive. The Scenario Studio experience in Beverly Hills underscores the city's commitment to art and visual culture by offering guests a place where they can embrace creativity."
Located at 262 North Rodeo Drive, the Scenario Studio is open daily through December 22 with special appearances by John Ganun on November 30 and December 14. For hours and more information, visit their website at thescenariostudio.com.
BOLD Holidays continues across the City now through December 21 with evening shopping and a series of complimentary activities including: live, seasonal entertainment and musical performances along the length of Rodeo Drive, spectacular holiday light displays, rides aboard The Jolley Trolley with Mrs. Claus, curated art walks and family visits with Santa at The Paley Center for Media. Find a full list and schedule of BOLD Holidays festivities here.