liv. technology – Smart Outdoors
Smart Outdoors: how to transform your outside space for entertaining
Smart technology, specifically home automation, is super trendy at the moment and this will only continue. Controlling your lighting, shading, security & sound within one interface is not only convenient but also allows you to customize your home to your needs. But, this doesn't have to stop at the door. Bring these systems outdoors to create the ultimate backyard, rooftop terrace, garden or pool area for entertaining, relaxing and enjoying an enhanced outdoor experience.
Outdoor Smart Lighting
Lighting outdoors is just as important as it is inside. The right lighting can transform the look of your space. Subtle styles can be used so the fixtures themselves are invisible. Smart bulbs are not only energy efficient but can also be linked into your smart system to the point of being able to change the hue of the bulb. The color of the light can turn your space from a warmly lit evening dinner, to brighter colors for pool parties and entertaining.
Outdoor Home Theater
Outdoor movie nights became particularly popular during lockdowns when everyone spent the majority of their time at home, and the popularity has not faded. There are companies who will set up a projector and screen for an evening, but wouldn't it be better to have a permanent custom outdoor theatre system that can be used whenever you wanted? A professional design and AV team can create a dedicated outdoor system for you, with a weatherproof roll-up screen affixed to an outdoor wall/side of the house, completed by dedicated seating, projector and storage.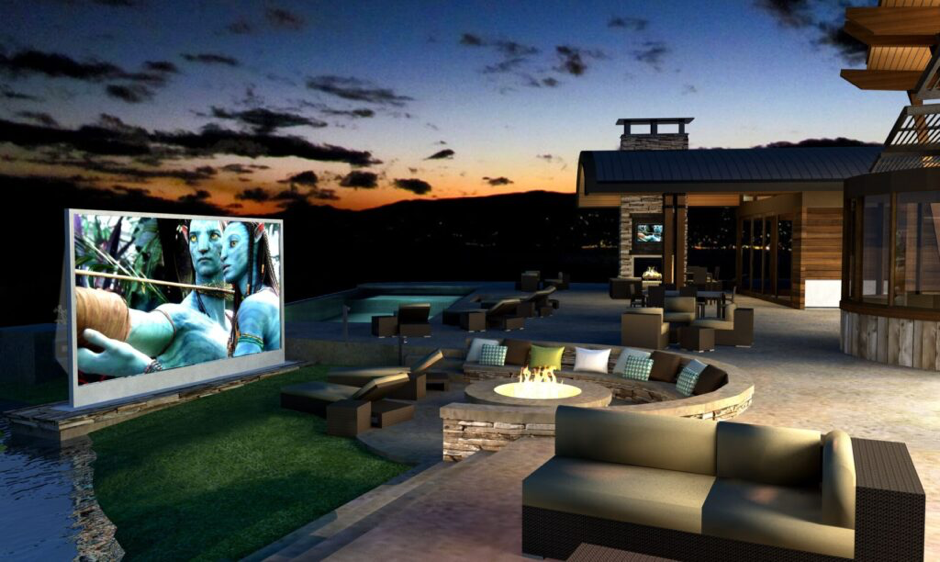 Outdoor Audio
No outdoor space is complete without good audio. A smart system can be linked to the interior so multiple spaces can play music/audio simultaneously. For example, those outside enjoying a BBQ or a swim can listen to music while the kids inside can be listening to their own entertainment through the same centralized control system. Weatherproofing is key for outdoor spaces so dedicated outdoor speakers are important which are all resistant to the changing seasons.
Sonance has a fantastic variety of outdoor speaker options. Their 'Patio' range provide very discreet speakers that are subtly placed among shrubs, while their 'Rocks' range speakers are disguised as rocks to provide a camouflage effect without compromising on sound.
Outdoor TV Screen
Watching a game, or for those who don't want a complete outdoor theater system, can opt for a large TV display screen to experience quality outdoor entertainment. Gone are the days of squinting at a glaring screen, nowadays there are many options for weather resistant and anti-glare screens so the viewing experience is as good as inside.
Samsung's 'The Terrace TV' provides QLED 4K quality, is weather resistant and offers an Anti-reflection screen making it a prime option for those wanting to enjoy their entertainment outdoors.
 Outdoor Heaters
For those in warmer climates, heating may not be in the forefront of your outdoor transformation. However, it can still become very chilly in the evenings and in cooler climates they make all the difference year round – there is no enjoying your outdoor TV system if you are cold. They can be as discrete as you wish, and many options are solar powered – saving money on bills and providing a more environmentally efficient option.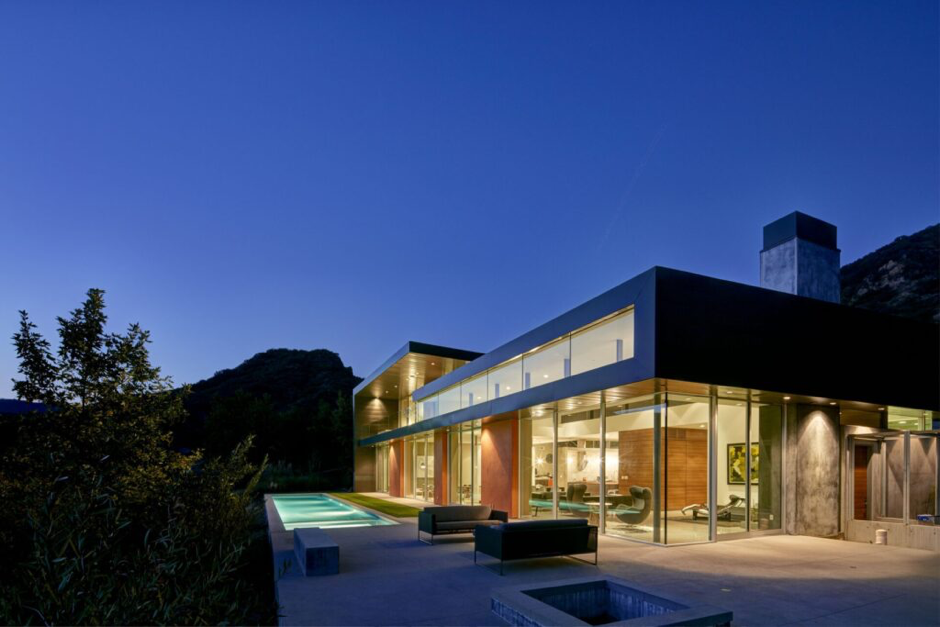 Security Systems
Protecting your home is of paramount importance, especially as a visible, beautifully designed outdoor space might attract unwanted attention. With CCTV, access control and alarm systems, your loved ones and home remain safe. Many systems now allow you to see who is at your door through your phone, check in on the property while you are away and alarms link straight to the police should an incident occur.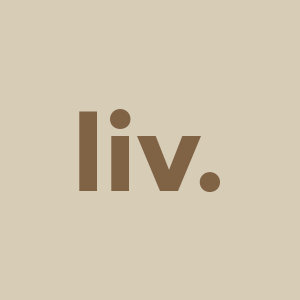 liv. technology are smart technology innovators, specializing in automation for homes, businesses, and yachts. Born in London and having expanded to New York and Los Angeles, team liv. care immensely about clients with a universal understanding of what we they are trying to achieve: to provide turnkey technology services around the globe and be the best at it.
Website: https://us.liv-technology.com/
Contact:
8383 Wilshire Boulevard
Suite 800 Beverly Hills
CA, 90211
Social media: livtechnology