Beverly Hills is Going BOLD in August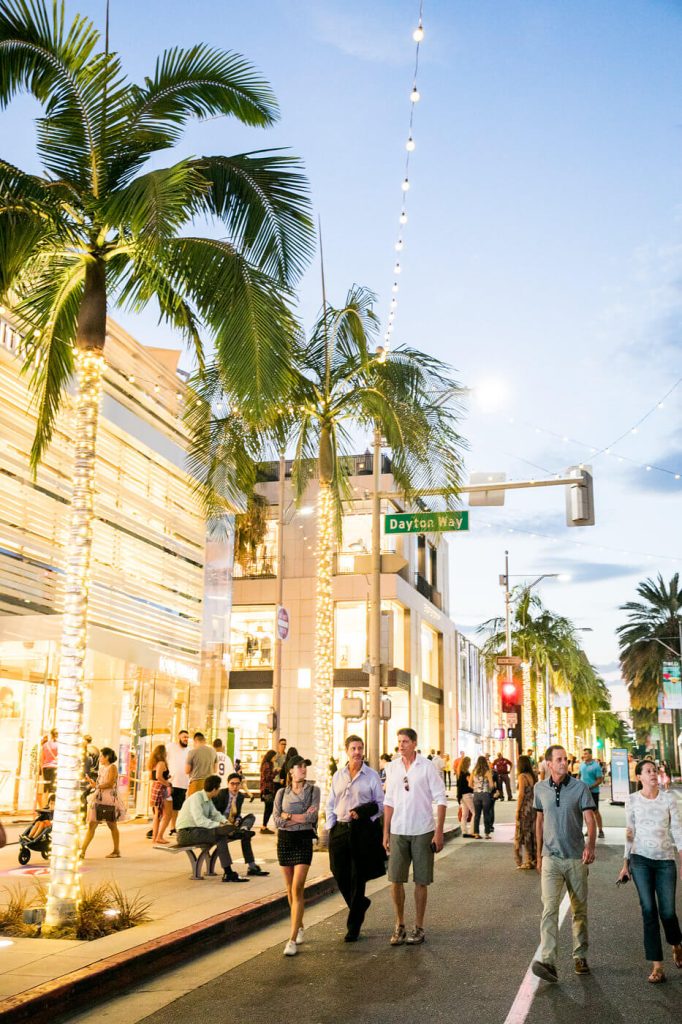 Now that the summer sun sets at 8pm, there is more daylight to spend outside and enjoy the city. BOLD, which stands for Beverly Hills Open Later Days, begins Thursday August 2nd and continues through August 25th, every Thursday, Friday, and Saturday. Shop the summer nights until 8pm with live entertainment, special events, and restaurant offers throughout the Golden Triangle.
On Wednesday August 1st, the unveiling and lighting of the BOLD Sign in Beverly Gardens Park will take place at 8pm. On Thursday August 2nd, BOLD will officially kickoff on Rodeo Drive from 5pm to 9pm.
Select restaurants have complimentary offers for visitors who present a same-day receipt transacted after 6pm from a local retailer. The Palm Beverly Hills is giving one complimentary appetizer with the purchase of an entrée. Ladurée is giving one mini macaron or one Kir Royal with purchase of dinner. Avra Beverly Hills is giving those who purchase a main course and dessert a complimentary Greek Liqueur Tasting at the end of the meal. In addition, food trucks will be on Rodeo every day of BOLD.
Throughout the month, Rodeo Drive will have special installations to entertain shoppers and diners. Among these include guerrilla-style floral installations, paintings by Alexa Meade coming to life, a slow-motion video installation, specialty guided Art Walk tours on August 10th and 24th, and BOLD rides provided by Midway Rental Car at the intersection of Dayton Way and Rodeo Drive.
Lyft is also providing a $10 discount with the code BOLDSUMMER when riders request to get dropped off at Beverly Canon Gardens or Luxe Rodeo Drive Hotel.
Be sure to check the BOLD website for the complete list of events and for details on restaurant promotions here.
We hope you will join us in supporting the businesses in Beverly Hills and bringing life to the city's streets on these cool summer nights.