Azure invites you to catch TWO different sneak-peek looks of two new Azure Printed Homes!
Azure invites you to catch TWO different sneak-peek looks of
two new Azure Printed Homes!
First,
register here for a special webinar and Q&A
 with Azure CEO Ross Maguire happening today, 
Tuesday, September 27th at 3pm PT,
 including a sneak peek of the Azure Iris in its final stages of production. Also, this 
Friday, September 30th at 3pm to 6pm, and Saturday, October 1st from 9am to 12 pm, 
Azure will be hosting live tours of the Azure Iris and Azure Sky in its Culver City factory. Please send an email to 
contact@azureprintedhomes.com
 to confirm the date and time of your visit, as space will be limited.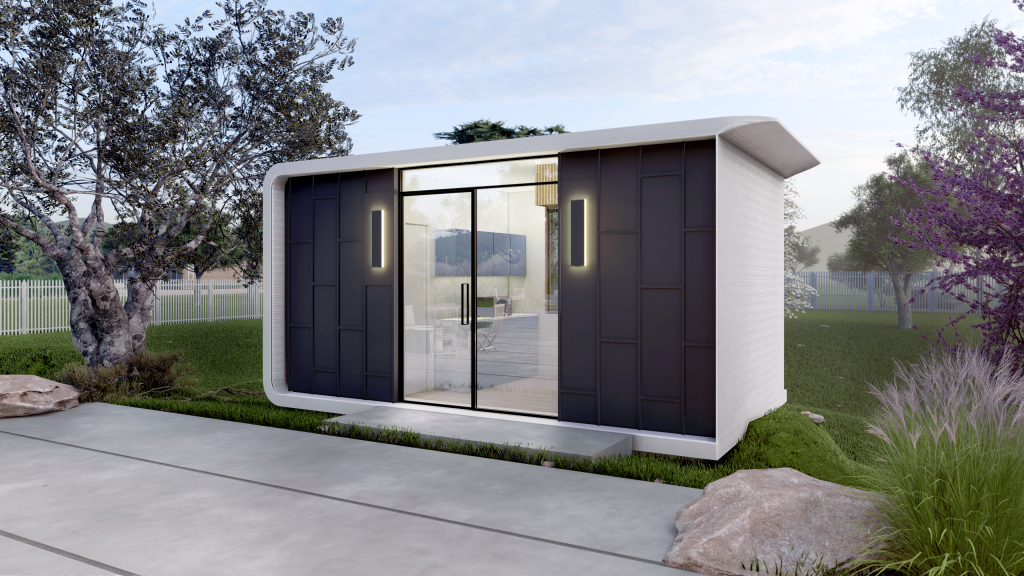 Azure Printed Homes is changing the construction industry by leveraging the revolutionary gains made in 3D printing technology and harnessing the power of recycled plastic polymers to prefabricate backyard studios and offices, Accessory Dwelling Units (ADUs), and homes 70% faster and 20-30% less expensive than existing construction methods. The construction sector is the largest global consumer of raw materials globally and responsible for approximately 20% of the world's total carbon emissions. Azure is proud to be the first company to 3D print complete structures using primarily recycled plastic polymer materials and pioneering a truly sustainable way to build responsibly for generations to come.