An Evening with the Mayor: State of the City Address 2019 Recap
Posted by Admin on October 7th, 2019
Categories : City Insights, Events
Industry : Community, Events, Government
On the grounds of Beverly Hills' iconic Greystone Mansion Formal Gardens, hundreds of business executives, residents, civic leaders, and community supporters gathered to witness Mayor John A. Mirisch of the City of Beverly Hills deliver his State of the City Address. Hosted annually by the Beverly Hills Chamber of Commerce, this year's An Evening with the Mayor: State of the City Address was an elegant affair that did not disappoint.
Upon their 5pm arrival to the mansion on shuttle busses provided by Starline Tours of Hollywood, guests were immediately greeted by two luxurious Rolls Royce Motor Cars courtesy of O'Gara Coach Beverly Hills. Live rock music from Kirschner Creative Artists' Ryan Ayers helped set the mood for the evening, while over 400 attendees were treated to hors d'oeuvres provided by Il Fornaio, delicious dessert from Fatamorgana Gelato and an assortment of beverages from buzzbox premium cocktails, AsomBroso Tequila, Morandell Imports, and Icelandic Glacial.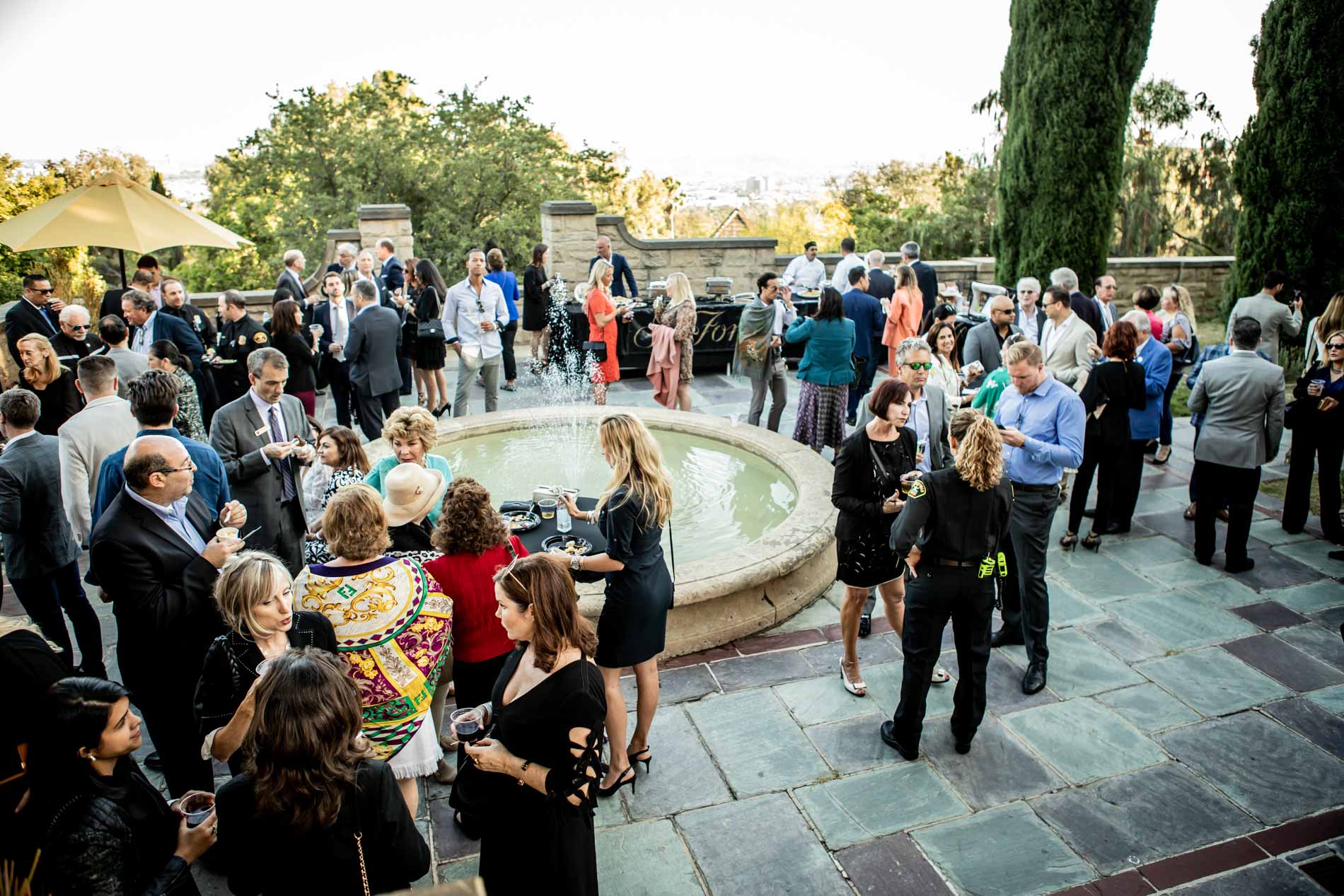 Following the delightful cocktail reception, guests headed to the formal gardens to welcome City of Beverly Hills Mayor, John A. Mirisch ahead of his highly anticipated official State of the City Address. Co-founder and Creative Director of Vydeo Media, Ariana Escalante welcomed guests to the garden for the Address. Beverly Hills Chamber President & CEO Todd Johnson provided opening remarks and lead the honoring of the First Responders of Beverly Hills. The Chamber would like to thank the Beverly Hills Police and Fire department for their incredible dedication to the community and the City's safety. Following these remarks, Deborah Kallick, the 2019-2020 Chairman of the Board of Directors, introduced Mayor John A. Mirisch to the stage.
In his formal address, Mayor John A. Mirisch touched on some exciting city happenings including the sing-along at the Wallis, the Louis Vuitton X Exhibit on Rodeo Drive and the City of Beverly Hills' first-ever Dodger Day. He went on to mention that the METRO Purple Line is currently in the works and the 20-foot sound wall with an elaborate artistic design is to be unveiled soon. The City's focus on increasing the modes of transportation in the area is in line with their Complete Streets project which will continue happening through the rest of his term.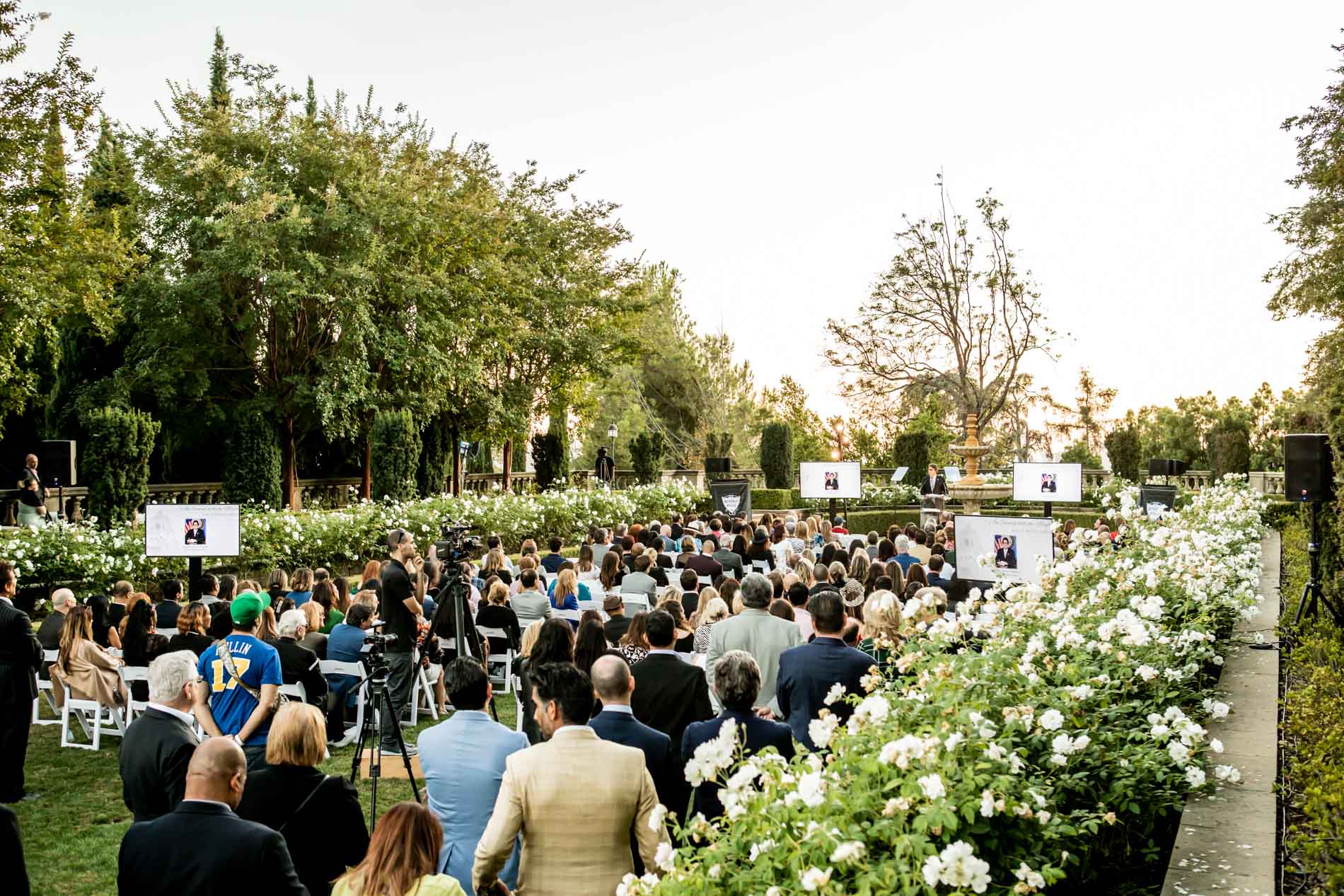 The Chamber would like to thank each and every sponsor, staff and crew member, Board of Director, Chamber Ambassador, and all of our volunteers for making the evening a success! Special thanks to all of our event sponsors who made the night possible, including: Presenting Sponsors: Rolls-Royce Motor Cars Beverly Hills and Kennedy Wilson; Silver Sponsors: Cedars-Sinai Health System, Wallis Annenberg Center for the Performing Arts, Ten Thousand, Starline Tours of Hollywood, MCE Checkin, and Kirschner Creative Artists; Row Sponsors: Starpoint Properties and NMS Consulting Inc.; as well as these exhibitor and reception sponsors: Assil Eye Institute, Network Experts, Thrive RX Consulting, Il Fornaio, Fatamorgana Gelato, buzzbox premium cocktails, AsomBroso Tequila, Morandell Imports, and Icelandic Glacial.
To view more photos from the event, click here.
And last, but certainly not least, we would like to thank all of our guests for sharing the evening with us. We hope everyone had a fabulous time and look forward to seeing you at our next signature event, the Best of Beverly Hills Golden Palm Awards on November 19 from 6 – 9 PM. More details and registration can be found via this link.
Share This Page: