Race 4 Good: And The Winner Is…
On Thursday, April 6th, the Spring 2017 Race 4 Good came to a close. All five teams worked hard with their business leaders and the villagers in Nepal to come up with a plan to revive the economy and better the villagers' quality of life. The teams pitched their plan to the judges, who had the very difficult task of choosing the best one to be implemented in Nepal. It is important to note that just because one team was made the winner does not mean that the plans of the other teams won't come into fruition. Linda made it clear that each team came up with impressive and viable solutions to the unique problems present in Nepal, and their ideas have the potential to still be implemented in the future.
However, there can only be one team to win the opportunity to fly to Nepal and experience firsthand how their business plan can impact the community. And that team is….
UCLA!!!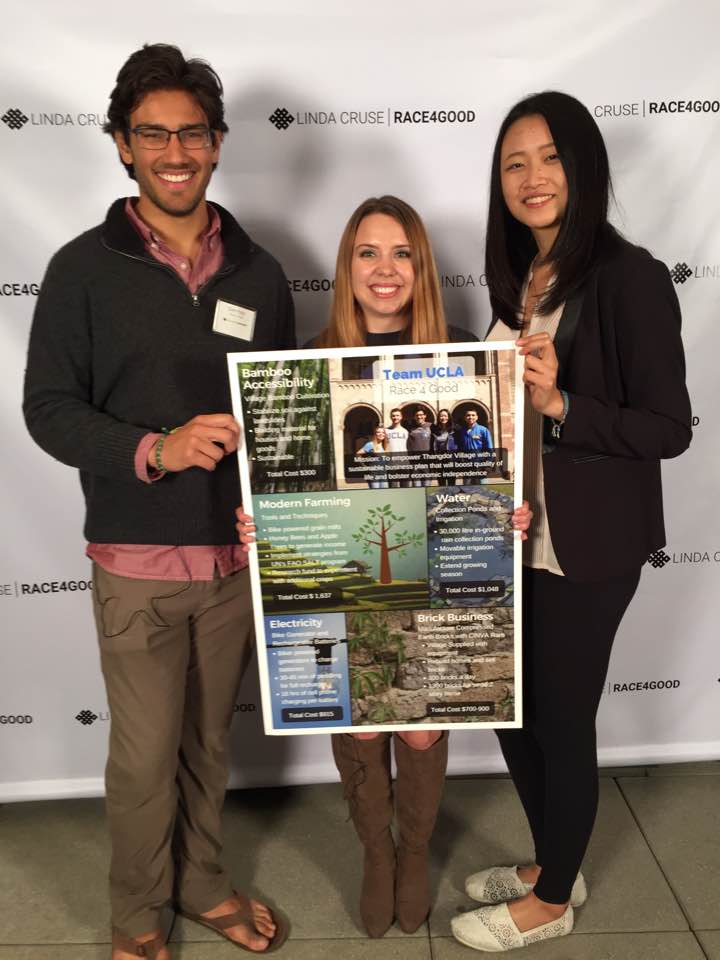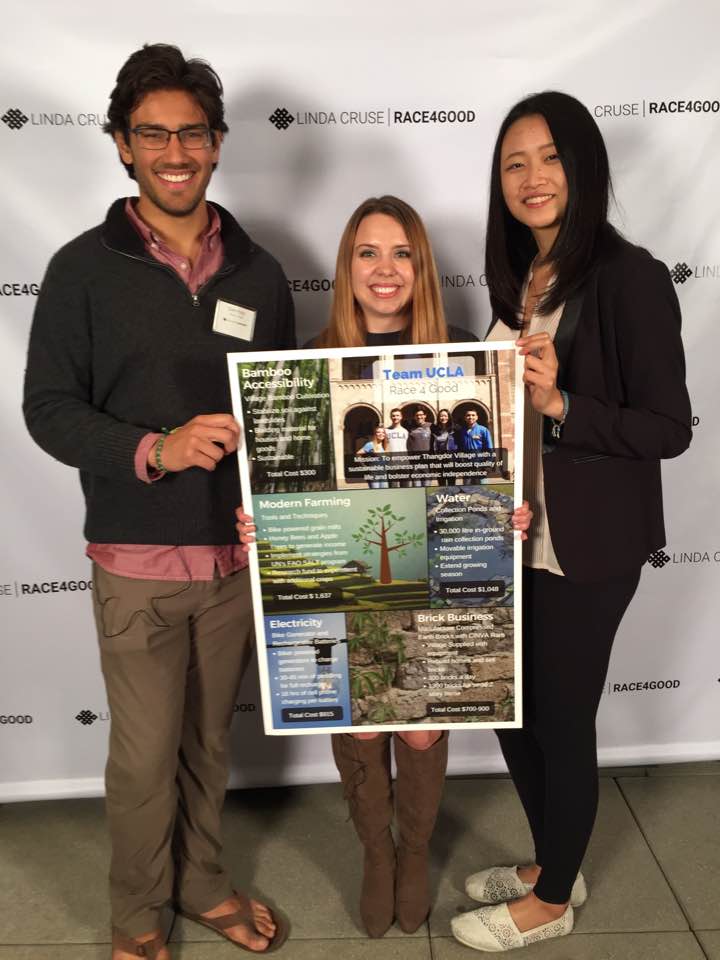 The UCLA Team did a phenomenal job of addressing the multiple areas of need in the Nepal village. Their plan focuses on educating and empowering the villagers about optimal agricultural practices and introducing cost-efficient renewable energy sources to the community. They not only considered the damaging impacts that the Thangdor earthquake inflicted on their community, they focused on providing the villagers with the best tools to promote self-sufficiency and sustainability for future generations – a true "hand-up"opportunity.
Excellent job to UCLA and all of the other teams for their inspiring accomplishments!