Pumpkin Patch Mobile by Artists Creating Entertainment
Realizing that this fall season would be unlike any other before, Beverly Hills Chamber members Artist Creating Entertainment and Jorge Ortega decided to create a safe Halloween-themed experience that can be delivered directly to the client's door. And so, the Pumpkin Patch Mobile was born.
A pumpkin patch on wheels, the customizable experience includes pumpkins for carving, arts and crafts for decorating, treats for savoring and themed characters for entertainment. The pumpkin mobile comes fully decorated, a custom paint job channeling the spirit of the season on the outside, hay, pumpkins, skeletons and more spooky décor on the inside. Once the mobile arrives, out comes the full pumpkin patch experience: a social distance monster mash that is personalized for every client.
From Spider Man and Cinderella to zombies and witches, the entertainment can be customized to fit the client's needs. And if you want Cinderella to be at the ball with Spider-Man, that's doable too.
"We realized that a lot of families may not feel comfortable enough to venture to a public pumpkin patch, and that with many cities putting a ban on trick or treating, kids as well as Halloween and pumpkin-everything enthusiasts were going to be missing out on some of their favorite traditions. The Pumpkin Patch Mobile provides a safe alternative that requires minimal effort from the family – we show up and set everything up making it a seamless, turnkey process." said Artists Creating Entertainment founder Masha Bererboym.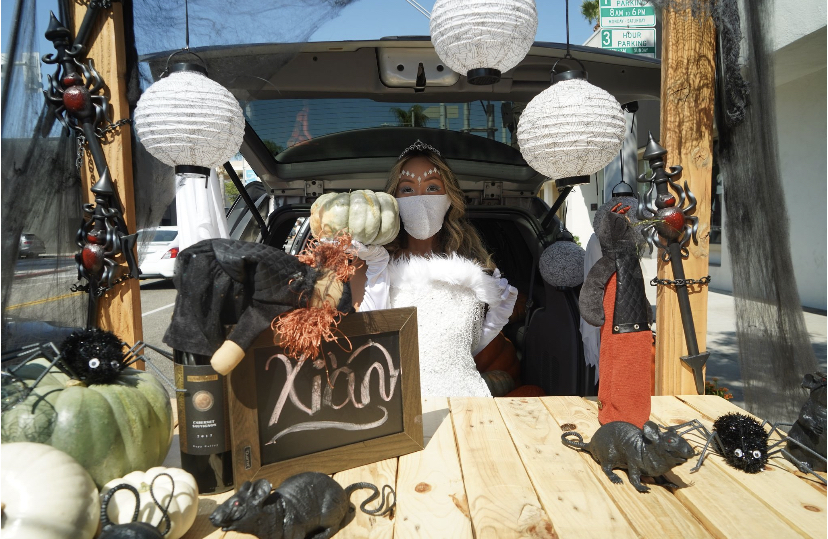 Of course Halloween costumes are encouraged for all attendees.
Ideal for small groups, families, or event small businesses, the standard Pumpkin Patch Mobile package includes pumpkins and carving kits for up to eight, Halloween sweets, and two themed entertainers for two hours. From there, it's possible to add on participants, number of entertainers and also length of the event. For queries, contact Jorge Ortega : jorgeortega2015@yahoo.com or visit https://artistscreatingentertainment.com/pumpkin-patch-mobile/ and follow the Pumpkin Patch Mobile on Instagram, @pumpkinsonwheels2020.