Hiring an experienced event producer is worth the money. Take the stress away, so you can enjoy your own party!
I was recently at a very small reception for the opening of a new company. There were approximately 40 people in attendance, some beautiful charcuterie boards strategically placed, flower arrangements, piped music and champagne. The reception was about an hour long. Simple and easy, right? It wasn't so much for the host, who was the company owner. I spoke with him at the end, and he said he was so stressed out by all of it. That's not unusual when events aren't what you do regularly.
Even if you are planning a 10 year old's birthday party in your backyard, there is a baseline level of stress. Now, imagine that's a milestone event of much greater magnitude and expense. Why not enjoy your own party? Let an experienced event producer handle all of it for you. It's still your vision, it's your approval on everything, it's just not your headache.
As someone who plans private events, fundraising galas, multi-day conferences, and large festivals, a simple reception like that one is something we can do easily. But, for someone who does not do it normally, it's more than just a little stressful, it's simply unenjoyable. The host did not enjoy his own party. It was a joyous celebration, but he wasn't able to take it in, and be in the moment. He was an excellent host, and everyone else had a wonderful time, so it was a huge success … but at what cost to him emotionally?
If you think of planning an event like building or remodeling a house, you can think of an event producer as the general contractor. Wouldn't you rather deal with one person who then deals with all the subcontractors for you? Do you really want to worry about whether the flowers will arrive on time, or the talent has what they need to perform, or the caterer has delivered what was promised and paid for? Do you want to be the one running around, sweating in your beautiful outfit instead of mingling with your guests who have likely made special arrangements to attend, some of whom you may not see very often? Don't you want to enjoy the food you paid for? Dance to the band you hired? If you act as your own event producer, you don't get that luxury. You will run yourself ragged the entire day.
Quay Entertainment will alleviate your stress and elevate your event.
Quay Entertainment is a premier event producer specializing in a variety of elevated events from intimate private experiences to multi-day festivals.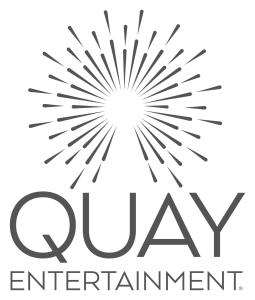 TO LEARN MORE CONTACT TIFFANY DAVIS
QUAY ENTERTAINMENT – BEVERLY HILLS