Find out what's new at The Beverly Hills Hotel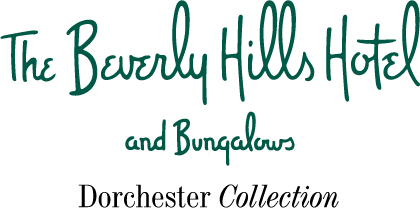 ---
EVERY DOG HAS ITS DAY WITH GRAY MALIN'S NEW FINE ART PHOTOGRAPHY SERIES AT THE BEVERLY HILLS HOTEL

Photographer Gray Malin has once again teamed up with The Beverly Hills Hotel for his latest fine art series, Dogs at The Beverly Hills Hotel. Captured on the iconic grounds of the hotel, this series embraces timeless glamour with a playful twist. Gray welcomes you to a fantasy world of over twenty different dog breeds in vintage cars, designer accessories, and custom costumes at notable locations throughout the property. Discover a driving Poodle dressed in pink, a pampered Pug in a bungalow, a Chow Chow dining at the Cabana Cafe, and many more beloved canines enjoying a five-star stay in this joyful collection.
"Returning to The Beverly Hills Hotel to photograph the dogs collection was the perfect mix of humor and glamour, luxury and fantasy," says Gray Malin. "Dogs are universally loved and I'm thrilled to release this whimsical series that celebrates our four legged friends."

"Realizing the personal and intangible bond between people and their pooches, The Beverly Hills Hotel overlooks no detail to ensure a pet's stay is as luxurious as that of its owner, which is why Gray Malin's Dogs at The Beverly Hills Hotel is so fitting for us. The shoot was quite entertaining and the photos capture the fun that can be had by all at The Beverly Hills Hotel… even our Pink Palace Pooches!" says Edward Mady, Regional Director West Coast USA and General Manager.
Images from the new series, Dogs at The Beverly Hills Hotel, will be available as limited edition prints on www.GrayMalin.com and at the hotel's Signature Shop beginning September 29, 2020.
About Gray Malin:
Gray Malin is a modern day fine art photographer, New York Times Bestselling Author and CEO of his namesake brand, Gray Malin. With the philosophy to Make Every Day a Getaway®, Gray's photography has expanded into a line of luxury products for home and travel. He has shot over 30 series around the world in locations as remote as Antarctica, Namibia, and Bhutan while also receiving commercial recognition for inventive aerial beach, ski, and park scenes of the world's most iconic destinations. With his keen ability to capture the essence of particular locations, he has had the coveted opportunity to photograph collections at iconic and beloved properties, including The Beverly Hills Hotel. For more information, visit GrayMalin.com and follow @GrayMalin.
---
The Fountain Coffee Room Pops Up Outdoors
A historical landmark in and of itself, The Fountain Coffee Room – a vintage soda fountain – first opened in the 1940s. Serving breakfast all day, The Fountain Coffee Room also serves lunch and dinner with an array of specialty salads, hot and cold sandwiches and burgers grilled to order. And for dessert; homemade natural ice creams, fresh baked pastries, pies, cakes and gourmet coffees.
The Fountain Coffee Room has recently been relocated to our Polo Private Gardens for an enhanced pop-up outdoor dining experience. Open Thursday through Sunday from 8am – 2pm, no reservations required. Click here for more information.