Comfort Paradise – Home Care Agency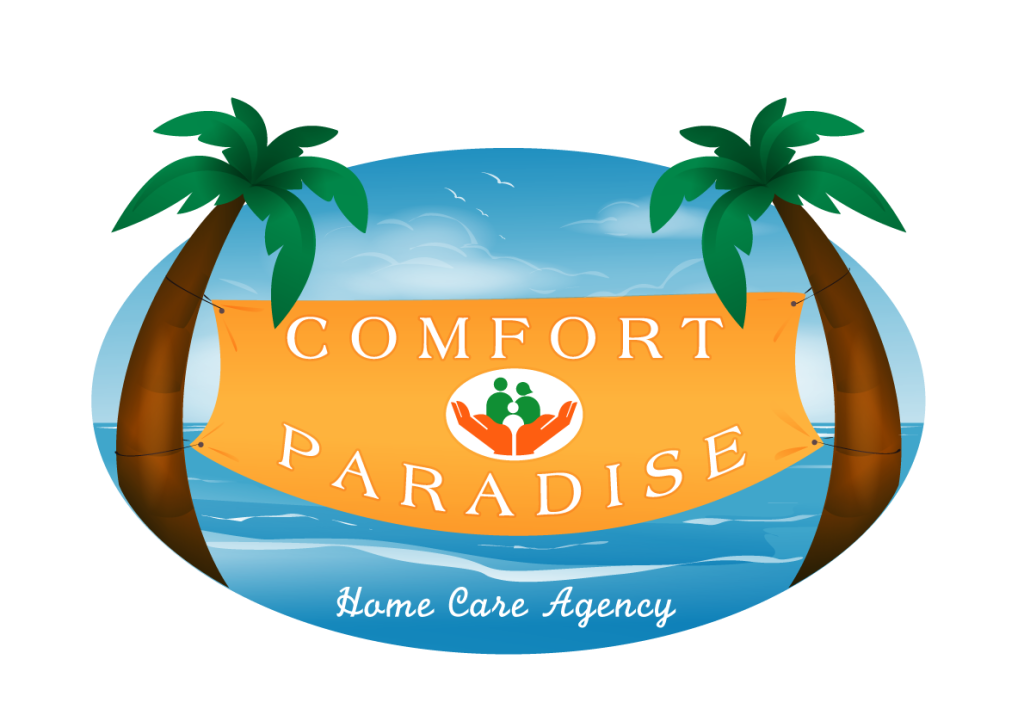 Comfort Paradise Home Care is an agency that takes pride in offering top-notch home care services to every stage of life, helping maintain their independence and providing peace of mind for their loved ones. From companion care to expert nursing.
10 reasons why Comfort Paradise stands out!
They offer Specialty programs for high-risk patients with (Falls, stroke, dementia, Parkinson's CHF)
Offers Nursing Aide standard training and certification programs to all employees
Offer a free Nurse Practitioner in-home assessment to  high-risk hospitalization clients/patients
The team has collective years on the field caring for seniors
Comfort Paradise is a smaller agency and keep that personal 1:1 touch, contact our patients frequently to make sure they are happy, and problem-solving solutions that keep them safe at home.
 The utilization of the latest technology, where loved ones out of state can check how their loved ones are doing.
Provide 24/7 care with 24-48 hours request.
Low staff turnover rates and caregivers are your neighbors.
A majority of clients/patients stay with Comfort Paradise for a long period of time
Licensed, insured, bonded and maintain all CDC-mandated COVID protocols.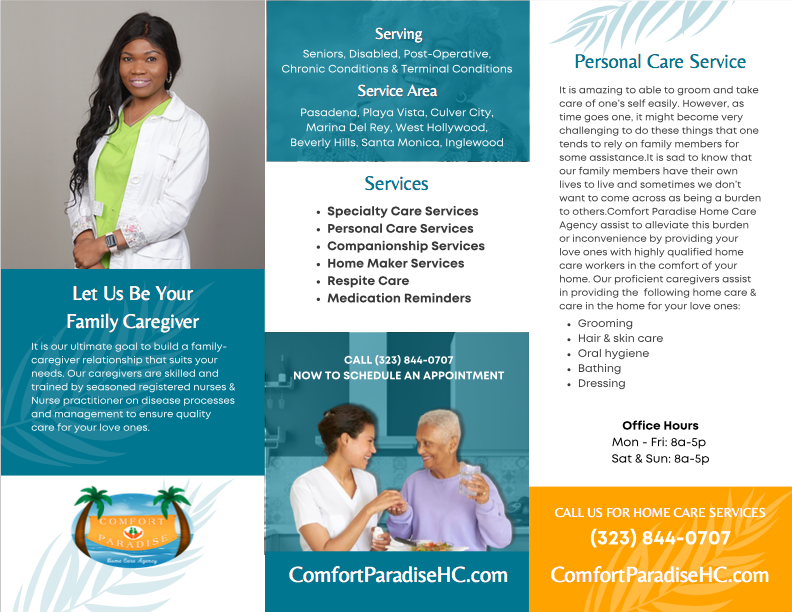 Services provided include
Private post surgical care and concierge services
Personal care
Companion care
Light-housekeeping
Meal preparation
Non-medical transportation
Hospice care
24/7 care
Respite care
Specialty Care services for patients with (Dementia, stroke, COPD, Parkinson's, Cancer, End-stage Renal Failure/Dialysis, Hospice & Palliative Care, Total Hip & Knee Replacement, and high fall risk)
Meet the founder of Comfort Paradise Home Care Agency:
Claudia Mbah is a Nurse Practitioner, CEO and founder. She started her career at the age of 17 as a caregiver, while pursuing a career to become a Registered Nurse (BSN). While working as a Registered Nurse with Kaiser Permenter for decades, and providing Home Health care, palliative care, & Hospice care services at the bedside. This opportunity served as an eye-opener to the great number of individuals in need of home care services in the Los Angeles community. Transitioning as a Family Nurse Practitioner has further paved the way as a patient advocate and community liaison.Watching a patient transition in the hospital against their wish of passing away in the comfort of their home, due to not having any family or available sources was an eye opening experience. This was a wake-up call that many families or individuals share a similar experience and could benefit from caregiver services at home.
Comfort Paradise came into existence in the midst of the pandemic on November 2020, and over the past months, the team of amazing caregivers and Claudia have helped to limit re-hospitalization rates and kept patients safe at home. The have provided over 700 hours of service every week and limited patients' exposure to COVID during the pandemic.
To learn more check out their website