Book Quick Culture for your next museum tour!
Quick Culture, was established in Beverly Hills, California in 2005, a global, art tour and cultural travel company that provides personalized Art Tours & Cultural Journeys in the Los Angeles area and beyond. Why wait in line at a museum with 30 strangers for a public tour at a museum-specific time when you can choose a Quick Culture private tour at a time and day that's convenient for you? Why go on a cookie-cutter international journey with a behemoth travel company when Quick Culture will create a 5-star vacation that is authentic and unique?
Distinctively designed for people to Discover and enjoy art, Quick Culture makes visits to art museums and traveling to international destinations fun, informative and memorable.
Quick Culture's
 museum tours and journeys are meticulously researched and paced to 
Explore
 the hidden gems of art, iconic and emerging artists, off- the-beaten-track attractions, culinary tastes of art and conversations with distinguished influencers from the past, the present and the future. 
Quick Culture
 will 
Inspire
your imagination and awareness in a completely new way!
Whether you seek an hour of insight into art at a museum—or a one to three-week journey—Quick Culture is passionately dedicated to providing entertaining, illuminating and unforgettable experiences that Discover, Explore and Inspire!
Meet Ellen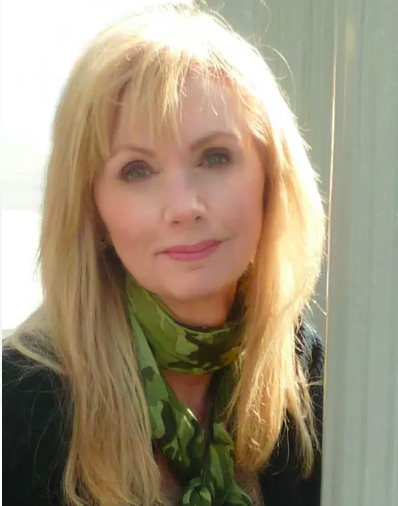 Ellen grew up in the 'burbs of Philly'. Her career began with fashion and interior design. When she moved to LA, it evolved into production and costume design for TV, film and theater. She's been an instructor at the Fashion Institute of Design & Merchandising (FIDM) and guest lecturer at UCLA.
Established in 2005, QUICK CULTURE was conceived to provide entertaining and informative small, custom, private art tours and unforgettable global journeys. Ellen has curated odysseys that span the world from Avignon to Zhongshan Lu for both casual travelers and seasoned explorers who are looking for stimulating, immersive experiences. You will find images and newsletters about past trips on her website HERE. Presently, Ellen is curating an art-themed journey to Japan that will include cultural and historical "don't misses" and "must-sees" as well as special meetings with artists and art venues not ordinarily offered by cookie-cutter travel companies. It is slated for Fall of 2023.
Now that the pandemic is somewhat under control, Ellen has resumed all museum tours and has added a new tour of half-day and full-day excursions of "the best of" contemporary galleries in Los Angeles that exemplify the unique talents and élan of the Los Angeles art scene. Local museum tours are at The Getty Center, The Getty Villa, LACMA and the Norton Simon Museum — with specially-designed For Kids of All Ages children's tours (ages 6 and up) at The Getty Center that introduce children to the elements of art in a fun way!  Notables she has toured range from Judge Merrick Garland (U.S. Attorney General) to Max Getty (J. Paul Getty's great-grandson.) Corporate accounts include Match.com, Netflix, Google and many others.

Ellen's other website, QUICK CULTURE INSIDER is an art newspaper and online emporium of Exclusive Home Decor, Functional, and Wearable Art  by emerging and established artists. As Editor and Publisher, Ellen and her fellow art detectives promise to have you amazed by the unfamiliar and make you carefully ponder and laugh out loud. Sometimes simultaneously.  Her mission is for the content of Quick Culture Insider to never be boring or elitist to which she readily admits, is a big promise!
"Great Art is a fragrant, complex stew of creativity and skill. Without creativity,  you can only copy; without skill, it's locked in your mind!"—Ellen Greenberg
BOOK ELLEN FOR YOUR NEXT TEAM BUILDING, FAMILY OUTING OR A ROMANTIC DATE.

Beverly Hills Chamber of Commerce Private Tour at The Getty Center!
With a Quick Culture tour, you won't wander aimlessly through a museum, be part of a group of strangers or listen to an impersonal self-guided tour on a mobile app! Enjoy an exclusive, customized and private tour of the spectacular collection at The Getty Center and converse with your own in-person art historian. You choose the date and time and Quick Culture will be your guide at your convenience! Whether you are just one person or a group of up to 35, Quick Culture makes your visit to a museum informative, entertaining and memorable!  Gift certificates are available!
Contact Ellen at 310.800.6710