Wednesday, May 10th, 2017 was our annual Beverly Hills Tomorrow 2022: A Vision for the Future signature event at the Wallis Annenberg Center for the Performing Arts. This year's speakers were unprecedented. We were joined by Anastasia Soare of Anastasia Beverly Hills; celebrity trainer, Gunnar Peterson; social media star, Amanda Cerny; dancer, Jacob Jonas of the Jacob Jonas The Company; Deborah Clark of Marketplace; and Dr. Clive Svendsen, Board of Governors Regenerative Medicine Institute at Cedars-Sinai. To top things off, our fantastic host this year was Nigel Lythgoe of So You Think You Can Dance. With an impressive roster of speakers ranging from all industries, the sold-out event was truly an insightful look into the future.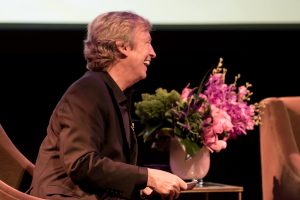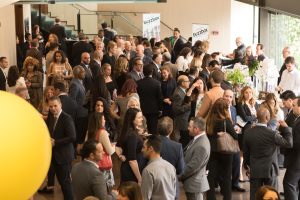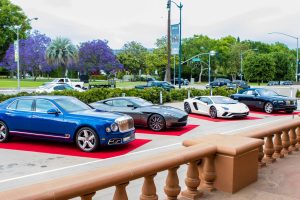 Deborah Clark touched on the very relevant topic of the future of news and how we as consumers need to discern reliable stories in the media from unreliable ones, while Dr. Clive Svendsen fascinated the audience with his discussion on the amazing advancements in stem cell research and how cell regeneration is used to repair and rebuild important parts of the body.
Amanda Cerny, who has over 15 million Instagram followers, Anastasia Soare, Gunnar Peterson, and Jacob Jonas all spoke to the power of  social media and how imperative it is nowadays for brands to keep a consistent and authentic presence online. Anastasia and Gunnar also emphasized the reputation that Beverly Hills has around the world and the high expectations for a "celebrity experience" that people have when visiting this city.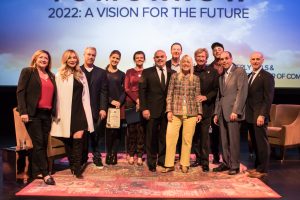 The reception took place on the terrace and was the perfect ending to a great evening. Our guests had an array of top-tier restaurants and drink vendors to choose from, and DJ Aaron Colbert kept the night going with his awesome set. The venue was ordained with the beautiful art pieces from Martiros Gallery, and O'Gara Coach lent us some of their car candy to display in the front of The Wallis.  Our guests were even able to write on the walls what their vision for Beverly Hills in the next 5 years entailed.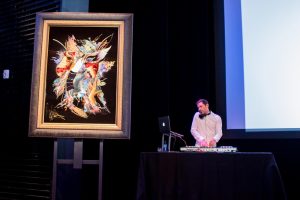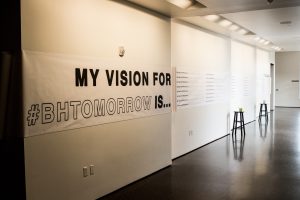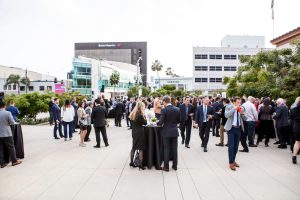 We wholeheartedly thank every person who made this event possible. It was a perfect Beverly Hills evening filled with inspiring speakers, good food, great company, and most of all, a shared vision for a bright future ahead.