Artists Creating Entertainment: Planning the Perfect Party
There are many important criteria to consider as you begin to plan your party. The most important, and often overlooked until the last minute, is the entertainment. To make a gathering memorable, you have to go beyond the typical event stylings. Create timeless memories and orchestrate a magical setting by building a captivating and inviting atmosphere that transforms an average night into the party of the year. And to make that transformation complete, you will need the right artistic touch.
While this may seem like a daunting task, we have a few suggestions that will help make the process easier.
Step 1: Picking the Right Theme
While it's hard to please everyone, an immersive experience will go a long way to create the right atmosphere for all attendees. A versatile theme will give you more opportunities to create various types  of experiences that will appease many tastes and preferences.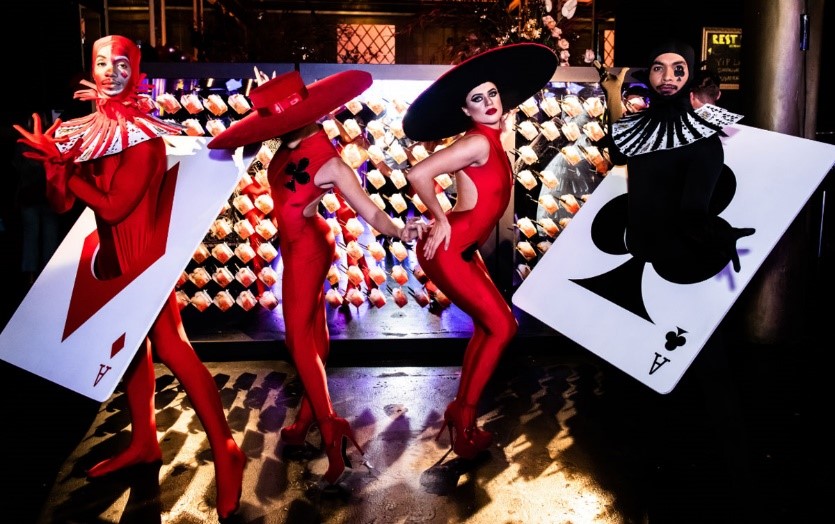 Here are two options that offer a range of entertainment options and activations that allow for customization and branding, even if that brand is just yourself.
Casino Theme – Vegas showgirls, acrobatic aerialists, and model tray girls set the scene. Blackjack, roulette and craps tables provide more hands-on fun for the attendees. Décor options can range from the over the top and opulent razzle-dazzle of the modern-day strip to a more Rat Pack vintage throwback. And raffled prizes instead of cash betting ensure the stakes are still high enough to offer everyone an entertaining experience.
Roaring 20's – What better way to celebrate the kickoff of the 20's than with an homage to a time of prosperity, opulence and boundless entertainment. From flapper girls to the start of the Jazz Age, the 1920's offer an abundance of inspiration for how to throw a great party. Set the mood with art deco invitations and appropriate cocktail attire. Prep the bar to make a few essential classic cocktails. Add a swinging jazz band and pepper in impersonators, roaming feather girls, and professional photographers decked out in 1920's gear.
Step 2: Deciding How Much Entertainment You Need
As a rule of thumb, we recommend starting with at least three to four different acts throughout the evening. These will ensure that guests are continuously engaged without a lull to the celebrations.
Remember, these don't need to all be over the top.  There should be one or two distinct showstoppers while the rest seamlessly mix with the general party atmosphere.
Roaming characters are a subtle way to pepper in some special moments which the guests can enjoy at their own pace. These can include stilt walkers, costumed ballerinas, go-go dancers as well as face paint and photo booths. Larger, show-stopping performances include aerialists, choreographed dance numbers, cyr wheel performers, and immersive activations like our signature Snow White awakening ceremony. When it comes to branding, we recommend staging branded items within the photo booth pop up or as part of our roaming characters display.
Step 3: Deciding on the music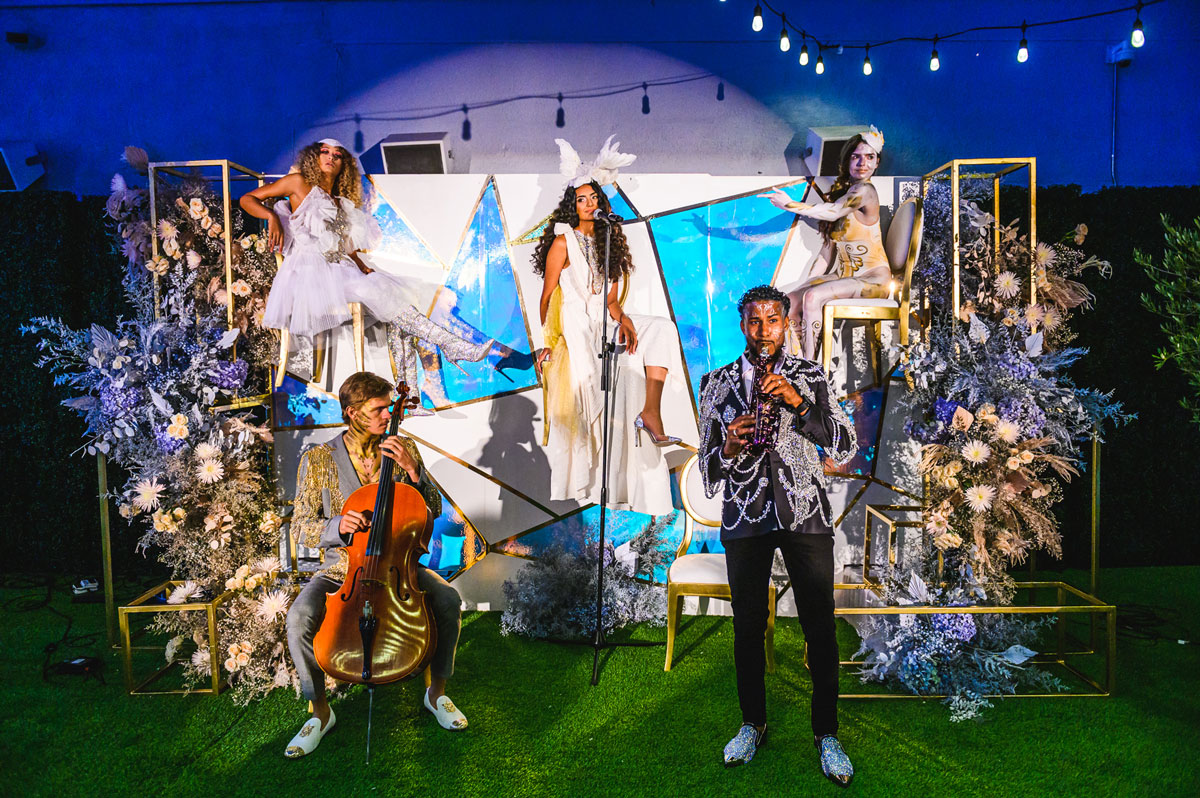 Everyone knows that music is essential to any good party. If your budget allows it, a good DJ that can read the crowd and curate the perfect soundtrack for the night is an essential part of the evening's entertainment. But your options don't stop there. For budding tastemakers, create your own Spotify playlist and allocate your music budget to a live performance. What that entails should depend on your overall theme.
Of course, if you're going all out – there's nothing quite like pairing a DJ set with a musical act like a saxophone player or a drummer to really get the party going.
For more ideas or to book entertainment through ACE, visit: artistscreatingentertainment.com