Artists Creating Entertainment: Behind the Scenes of a Curated Summer Soiree Experience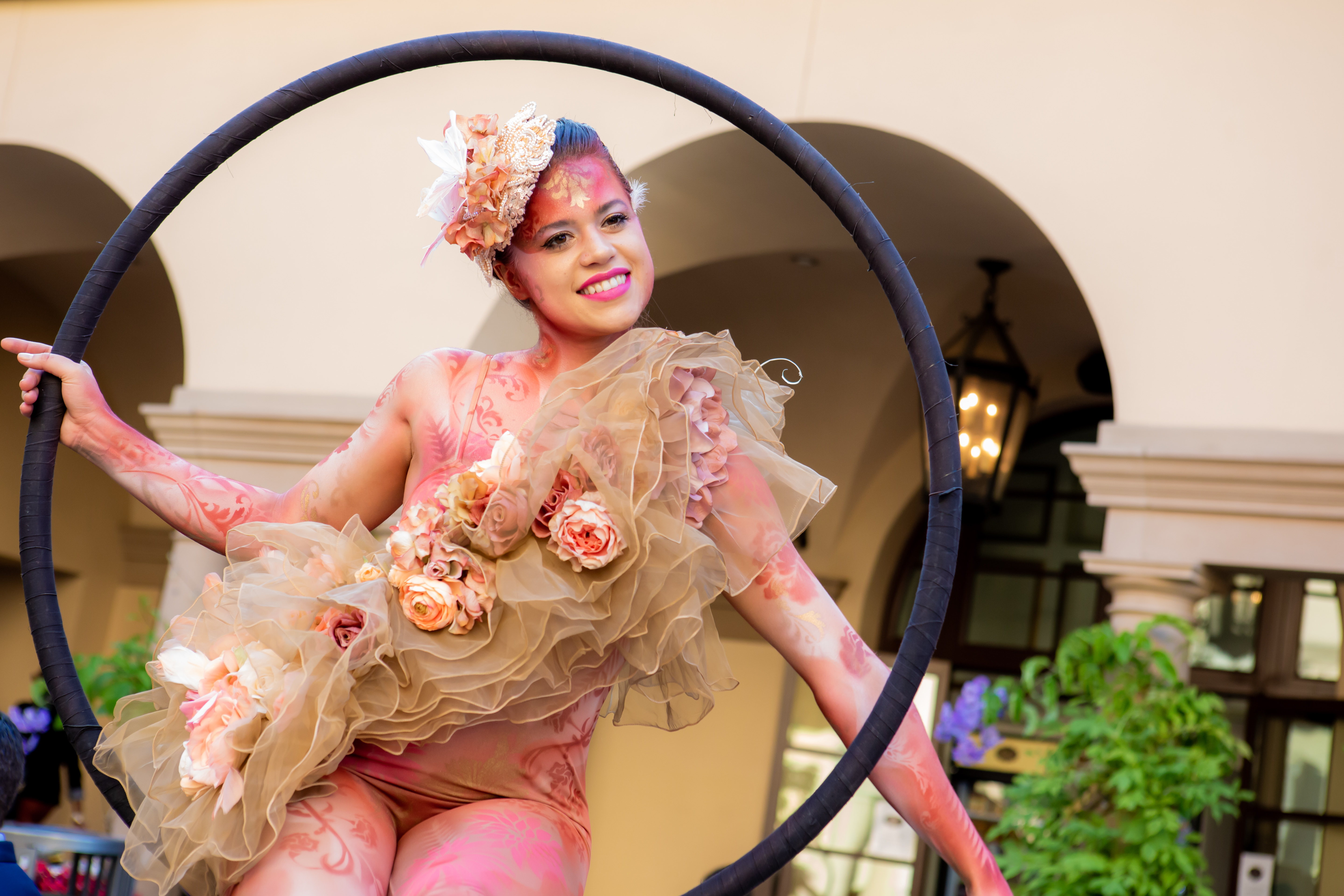 One of our favorite summertime events, this year's Beverly Hills Summer Garden Party featured curated strolling entertainment and roaming characters by Artists Creating Entertainment. The custom-made costumes for our floral ballerinas included hand sown flower embellishments, enchanted garden-inspired headwear and dazzling accents to captivate the audience during the aerial performances.
From enchanted midsummer's night garden celebrations to lush outdoor venues, our bespoke event services can be enhanced with live musical entertainment, acrobatic performances, choreographed dancers and themed production. Looking for more outdoor entertainment ideas? Check out the video from our recent Clique Mixer where the al fresco gathering of meeting and events professionals was enhanced by ambient live jazz performance by our saxophonist J, accompanied by styled dancers.
So where do we draw our inspiration for enchanted garden and garden party themes and characters? Often times, our clients already have a something specific mind, a color theme, or perhaps the vision for the garden-themed décor, and our talented team gets to work on ideas for how ACE can accentuate and further bring this vision to life. Other times, we get inspired by fashion trends, films or specific materials we've been excited to work with.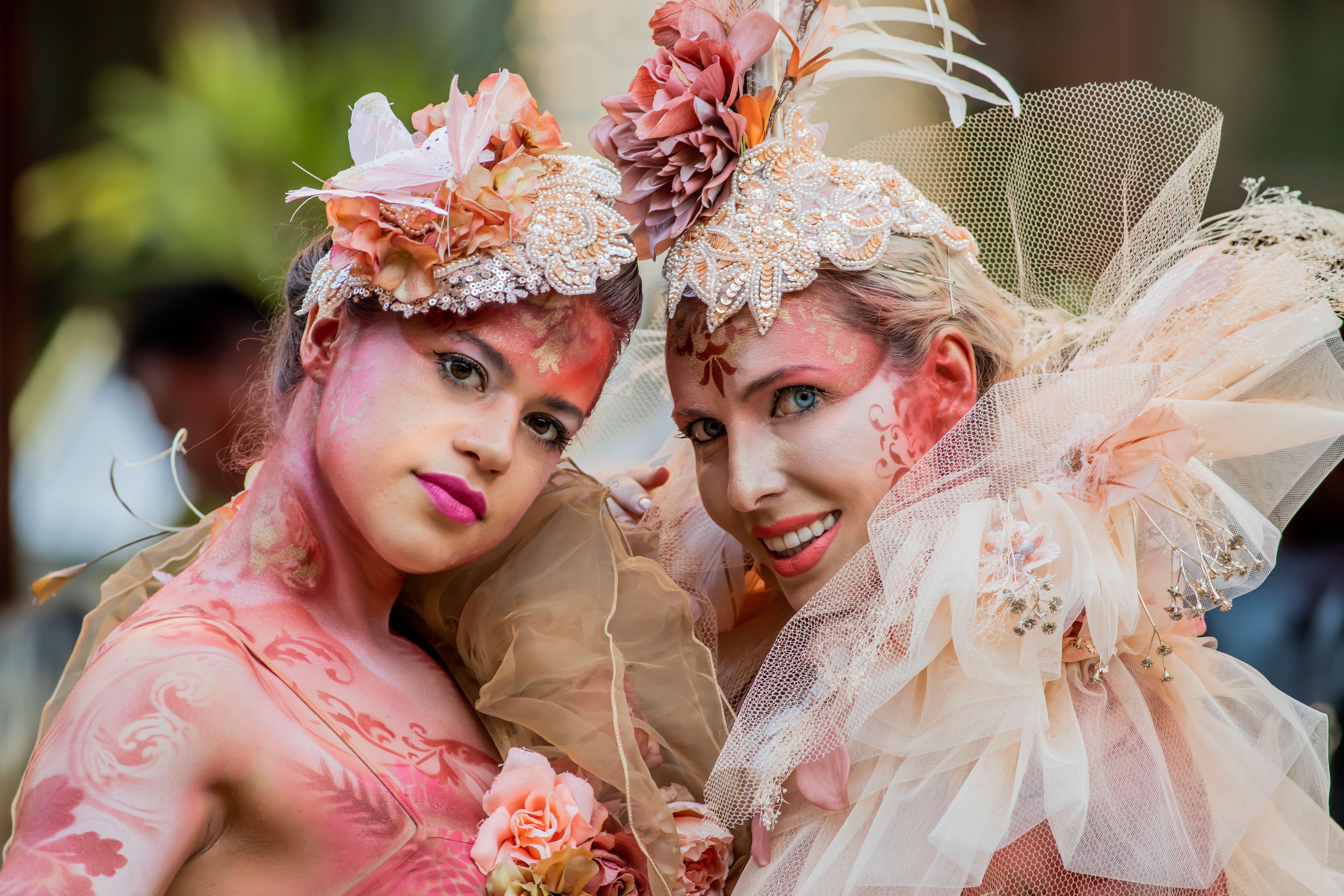 For Beverly Hills' Summer Garden Party, our costuming team channeled the location, the beautiful Beverly Canon Gardens featuring lush green landscaping dotted with neo-classic fountains and The Montage Hotel. The garden setting eluded Roman-esque vibes while The Montage Hotel's earthy tones and terracotta roof brought to mind this summer's runways trends as exemplified by Valentino and Versace. And so, our Italian garden dream began to take shape. Dusty rose and burnt red tones; textured lace; and embellished flowers blooming in the fields between Parma and Palermo.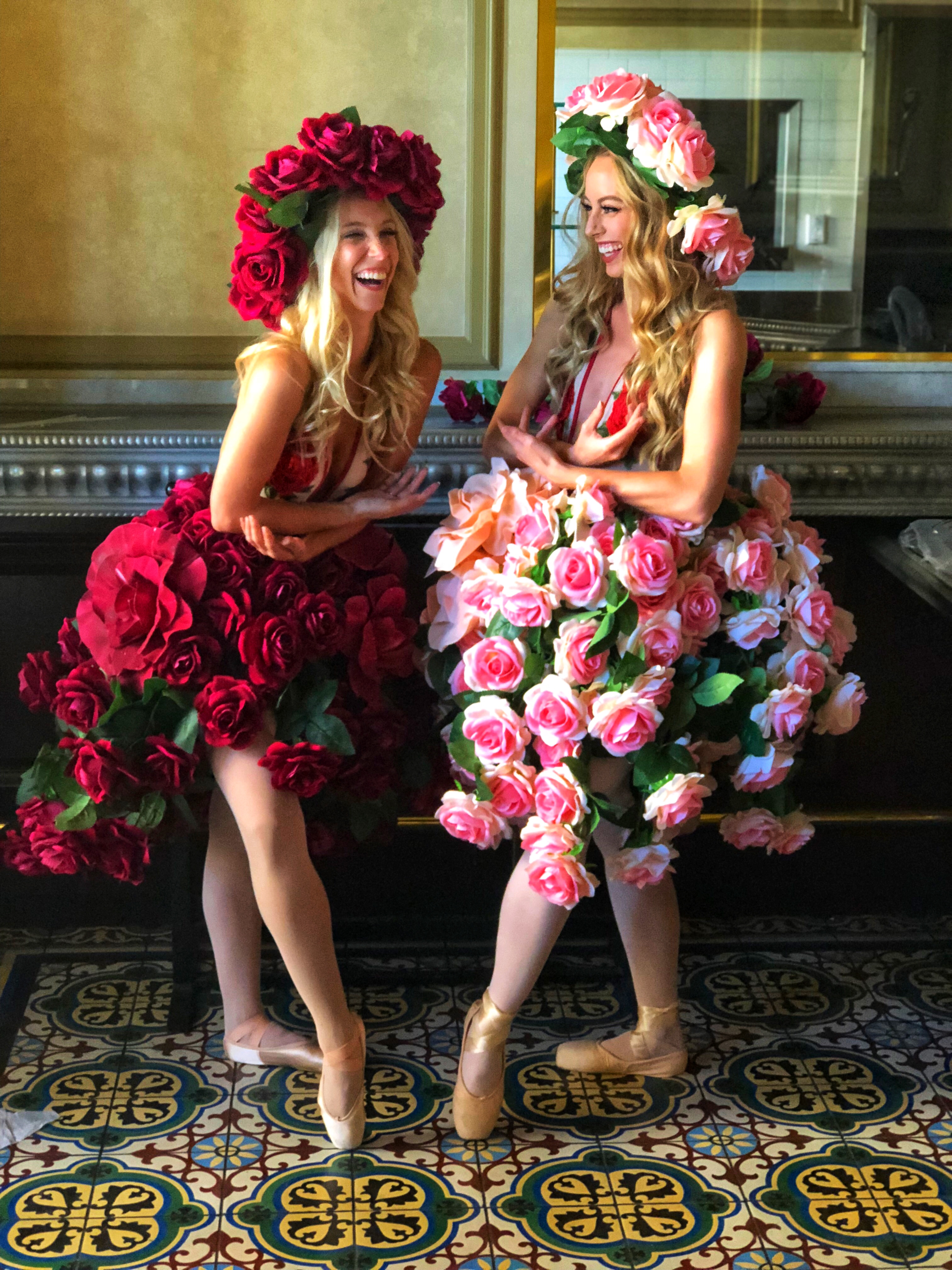 Of course our floral ballerinas are more than just interactive backdrops. As strolling characters, they add a dash of whimsy and entertainment – a showpiece that facilitates conversations and interaction among guest. They're also talented acrobats, dancers and aerialists. And so all of our custom made costumes and garments must also allow our artists to do what they do best – perform and entertain.  For our garden-themed characters this meant a functional airbrushed body suit which allowed them ease of movement and flexibility during their aerial performance.
We'd like to thank the Beverly Hills Chamber – organizers of the beautiful event – and everyone who took a moment to pose and snap a photo with our beautiful floral ballerinas. This was the fourth year that ACE took part in the Summer Garden Party, and we look forward to working with the chamber and its members for many years to come.
Contact ACE via email or visit their website to learn more about our Garden Soiree characters and full range of immersive packages to make your summer event memorable.