Andrew Locke Hair Beverly Hills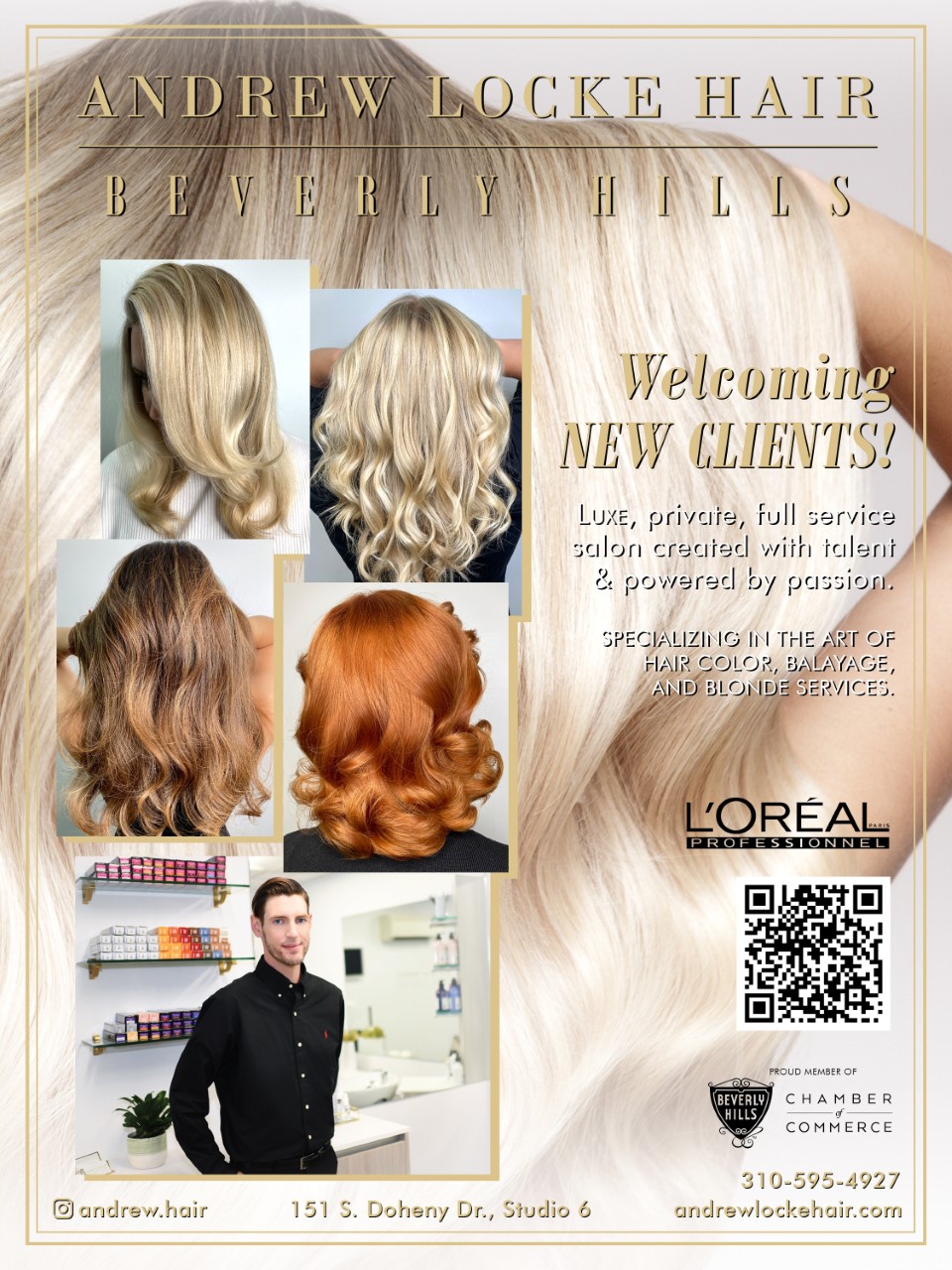 Take chance on change and breathe new life into your hair with professional hair color! Andrew Locke Hair Beverly Hills provides luxurious and restorative hair color options for everyone!  The results are hydrating, shiny, beautiful color and highlights that will keep you hair in its best shape!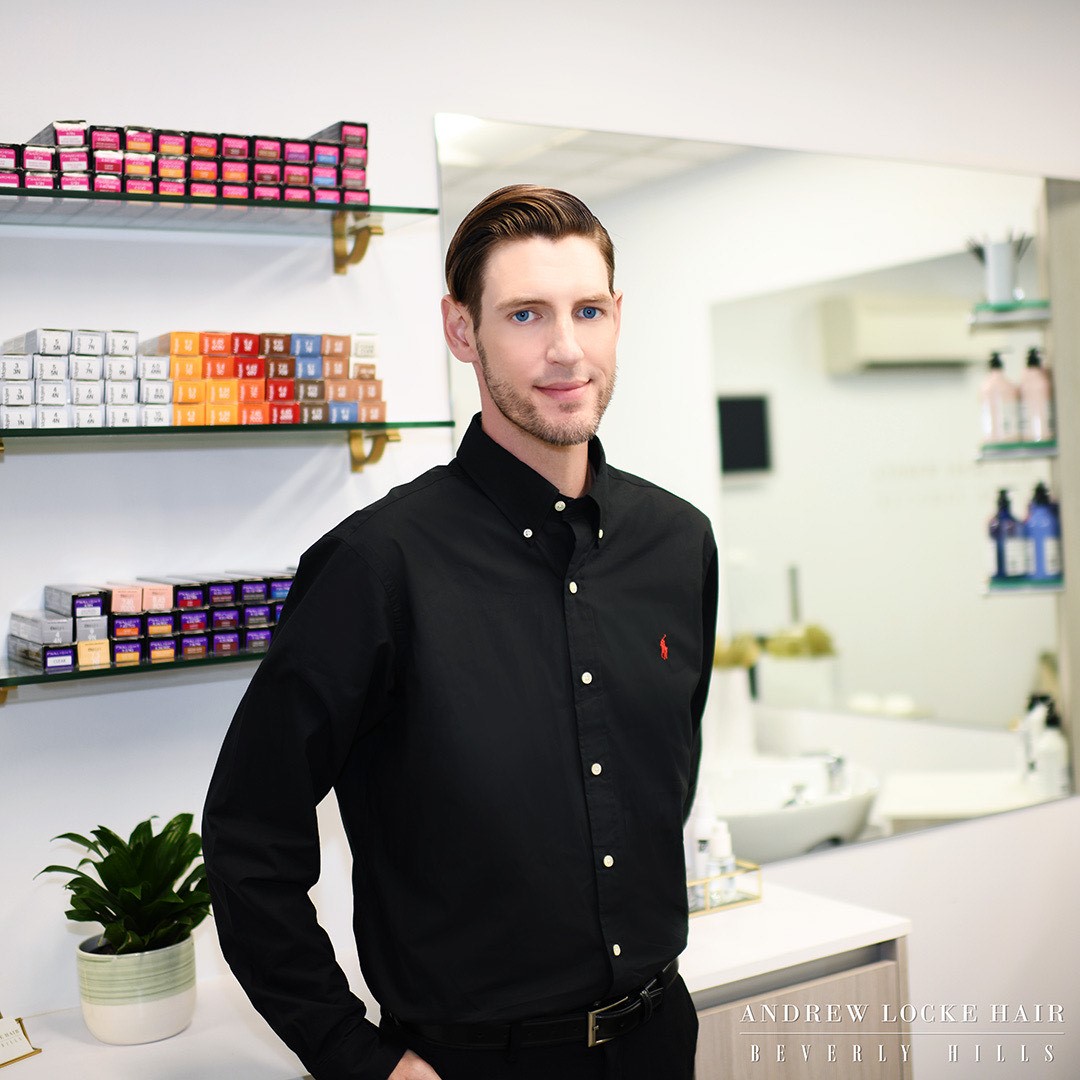 With 20 years in the beauty industry, Andrew Locke offers a full-service, immaculate studio salon for customers seeking highly personalized treatment from a specialist. Classically trained with L'Oréal Professionnel, he is an expert in Color, Blonding, and Balayage services, widely known across the country for his talent and innovative techniques.  
"My passion for coloring hair; creating harmonious tones to achieve natural, gradient colors that my clients love gives me great purpose and satisfaction," says Locke. "All of my clients, both celebrity and non-celebrity alike, have my guarantee that I will listen closely to their style and color wishes and address any of their hair concerns during a complete consultation in which I offer long lasting custom solutions."
The core values of Andrew Locke Hair Beverly Hills can be traced back through Locke's decades of dedicated attention to the health of the client's hair. 
In the privacy of his single-chair salon studio, Locke offers individualized solutions to any hair issue, from cosmetic treatments to thinning hair, using L'Oréal Professionnel products that will transform the hair – even after the first use. Whether a client is seeking gray coverage, highlights, a complete color correction, Keratin Treatment, "breakage free" hair accessories, or HiddenCrown Hair Extensions, this innovative expert will have a remedy that works.
Andrew Locke comments, "The health of my clients hair will always be my top priority.I invite the opportunity for clients to fall in love with their hair in an exclusive studio salon experience that respects the integrity of your hair from start to finish."  
Locke's favorite Hair Color services include:

Signature Blonde
Be your best blonde! This service gives you a full highlight with a base color change creating beautiful, glowing Blonde hair. This Hollywood's best kept hair color secret!
3D Copper
A  vibrant service full of tone on tone dimension! 

 

Go as vibrant or as natural as you'd like with your copper hair color! A great trend for seasonal changes!
 

French Gloss Brunette
Truly a luxurious way to color brunette hair! 

 

This service blends your professional base color with your gloss, creating the ultimate in reflective, rich, brunette hair! 

 

Amazing for any gray coverage client looking to have that "Ooo la la" hair color!

Andrew Locke's Healthy Hair Color must-haves:
Pre-treating the hair to remove metals (from water) before coloring. 

 

This creates even more reliable color results and protection. Andrew includes L'Oréal Pro's "Metal Detox" with every color service. Guaranteed healthier hair!

Try a Color Gloss to add more tone, shine, and to seal the cuticle for reflective hair color! 

Maximize your hair color with a professional Conditioning treatment! A treatment to resurface, smooth, add protection and more nourishment to any hair type. 

Aways use heat protection when styling your hair. 

 

Locke offers several different products with built-in heat protection!

Finding the right shampoo and conditioner for your hair is really important. Meet with Andrew to customize an at-home Hair Care routine specifically tailored to your hair's needs! 
Andrew Locke Hair Beverly Hills is open and available for first-time clients who can schedule an appointment for a consultation at:  http://www.andrewlockehair.com 
Contact Andrew Locke at 310.595.4927 for questions/assistance with scheduling. 
151 S. Doheny dr, studio 6, Beverly Hills 90211
Latest portfolio and special offers can be found on Instagram, @

andrew.hair