Pomellato Launches New Luxury Collection: Brera
Posted by Admin on May 24th, 2019
Categories : Business Features, Chamber Membership, Member Spotlight
Industry : Fashion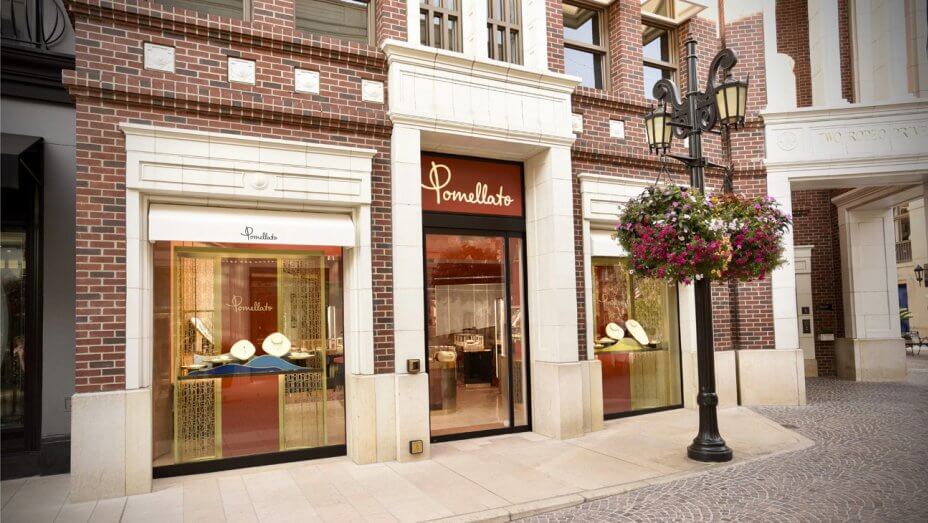 Pomellato will be celebrating a year in its Beverly Hills location this upcoming August, and there is no better way to celebrate than with the launch of a new collection. The Brera Collection is Pomellato's newest assortment of fine jewelry.
Started in Milan, Italy in 1967, Pomellato has brought unique, colorful and bold pieces to the jewelry world for over 50 years. Pomellato's founder, Pino Rabolini built the company with the vision of creating jewelry that is different from anything seen or done before. Since its small beginnings, Pomellato has grown to become a worldwide name, finding homes in places like New York City, San Francisco and our very own Beverly Hills.
The fine jewelry company specializes in colorful and vibrant statement jewelry pieces, featuring pinks, turquoises and beautiful greens. All seventeen collections feature necklaces, rings, earrings and pendants that can be used to add elegance and style to any event.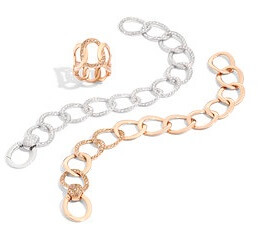 Pomellato's newest collection, Brera, brings the design back to the roots of its founder, Pino Rabolini. Mr. Rabolini revolutionized the jewelry world with his use of beautiful chains, becoming central to the brand and its design format. The Brera Collection has taken these beautiful chains and reinvented them with new inspirations.
Brera captures the youthful spirit of the Milan neighborhood for which it was named, and is designed to reflect the future of jewelry innovation. The collection focuses on light, wearable chains that bring an elegant air to any occasion. The collection features necklace's, bracelets, rings and earrings in both gold and white gold each glittering with embedded diamonds.
In addition to their importance in the jewelry world, Pomellato has launched important campaigns focused on the betterment of its customers and people in general. In 2017, their campaign #PomellatoForWomen launched to celebrate their 50th anniversary. The campaign promotes empowerment of women through leadership based on strength of character, creativity and authenticity. Pomellato has worked and continues to work tirelessly towards innovation in not only jewelry, but also in society as a whole.
To see the new collection and all Pomellato has to offer, see the beautiful store front located at 214 North Rodeo Drive, open Monday through Saturday 10 AM to 7 PM and Sundays from 12 Pm to 6 PM or visit their website.
Share This Page: