Introducing The Highly Anticipated First Addition to The Beverly Spirits Portfolio: The Beverly Reserve – A Limited Barrel Strength Masterpiece
Introducing The Highly Anticipated First Addition to The Beverly Spirits Portfolio: The Beverly Reserve – A Limited Barrel Strength Masterpiece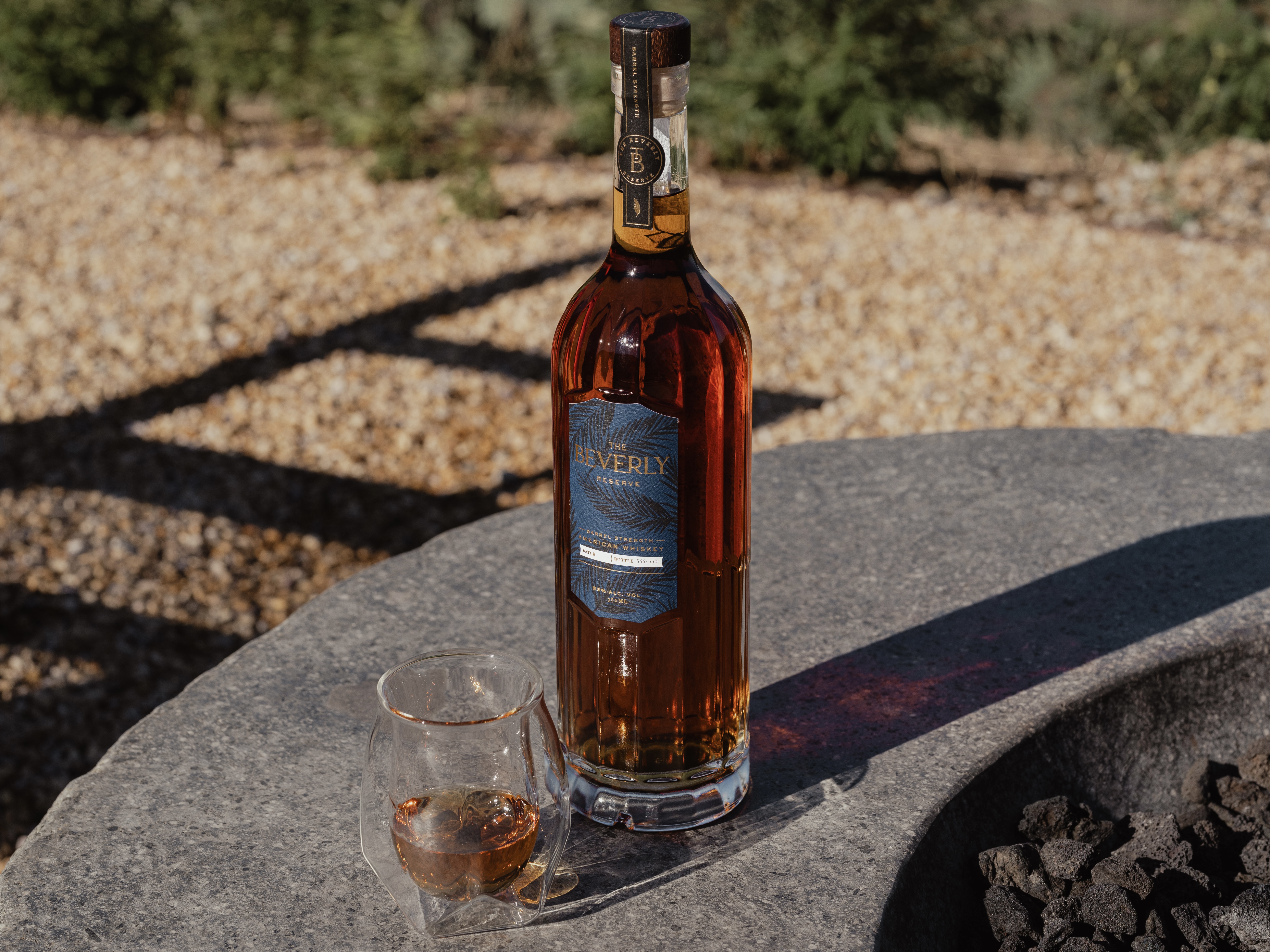 Beverly Spirits is proud to introduce The Beverly Reserve, a highly anticipated, limited barrel strength American whiskey set to make its debut today. The Beverly Reserve adds an exciting new dimension to the brand's portfolio, building on the success of its original multi-award winning whiskey, The Beverly High Rye.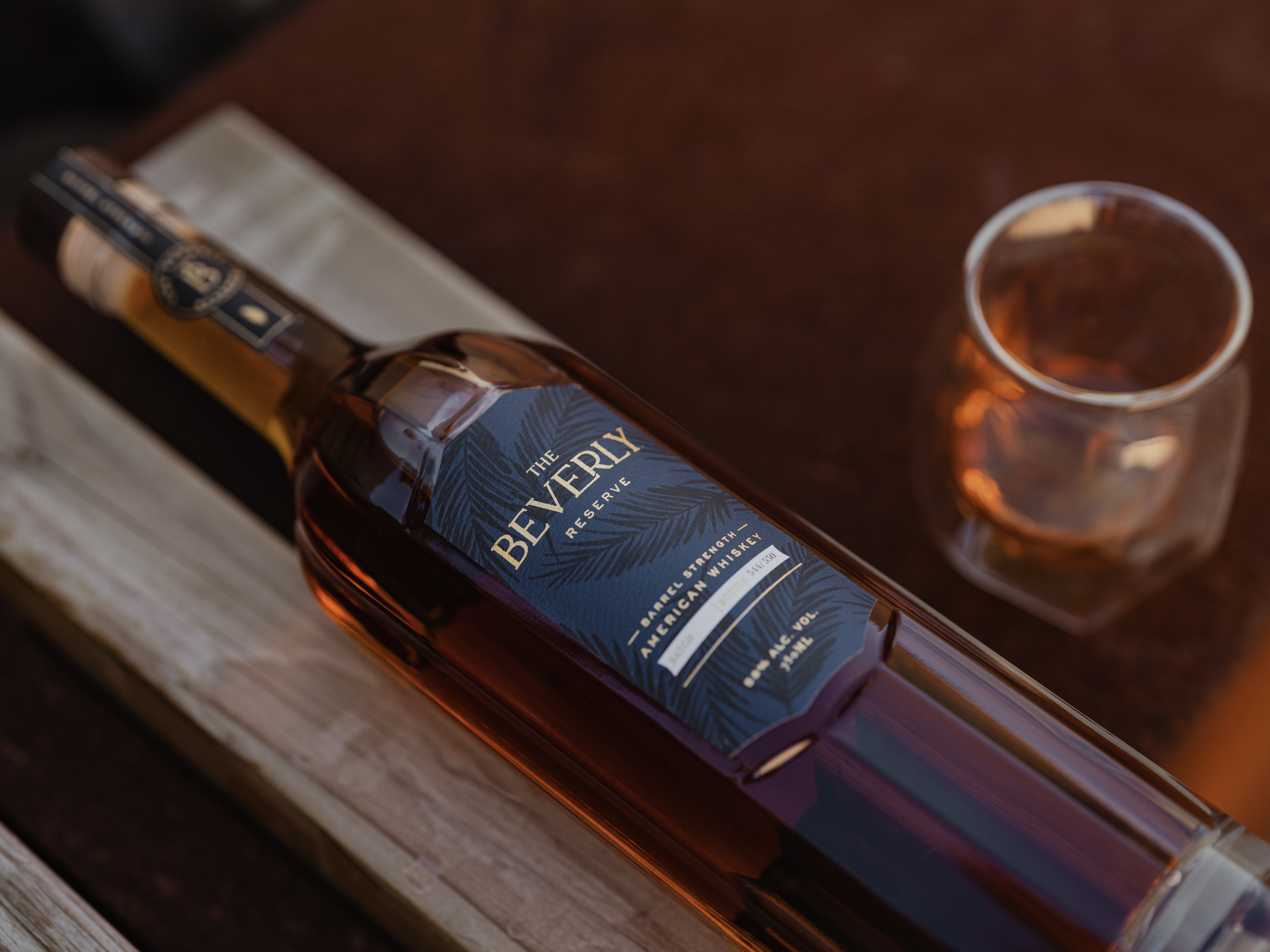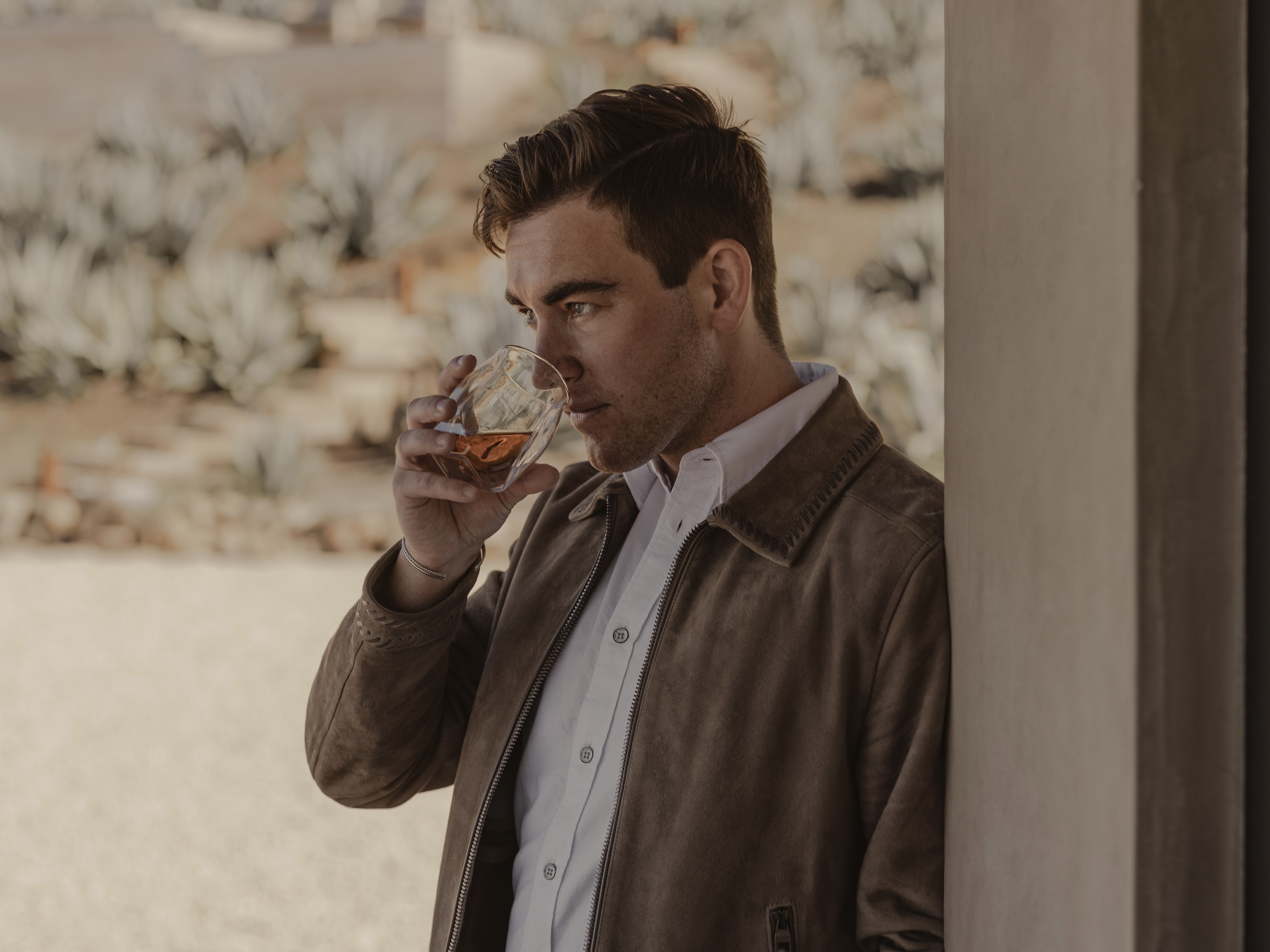 Beverly Spirits' Founder Andrew Borenzweig and Master Blender Murphy Quint were instantly impressed with the rich flavors and well-roundedness of The Beverly Reserve, after first tasting it in the summer of 2021 while finalizing their original recipe for The Beverly High Rye. They set it aside for future release, and now they are thrilled to share this inaugural batch of only five hundred and fifty bottles with whiskey enthusiasts across the country.
A blend of sixty percent straight bourbon and forty percent straight rye, The Beverly Reserve offers rich layers of toasted marshmallow, caramel, candied pecans, and a sensation of melted butter mouthfeel, leading into a long, decadent finish full of brown butter, maple, and cinnamon. With remarkable finesse at 116 Proof, this highly limited, superior sipping whiskey is meant to be savored neat.
"We are thrilled to unveil our first new expression, The Beverly Reserve. It is bold, buttery, rich and round — and uniquely pleasurable to sip at barrel strength. When Murphy and I first tasted it in 2021, our eyes lit up. We are excited to share that experience with enthusiasts across the country in this first, limited batch of only five hundred and fifty bottles." said Andrew Borenzweig, Founder & CEO of Beverly Spirits.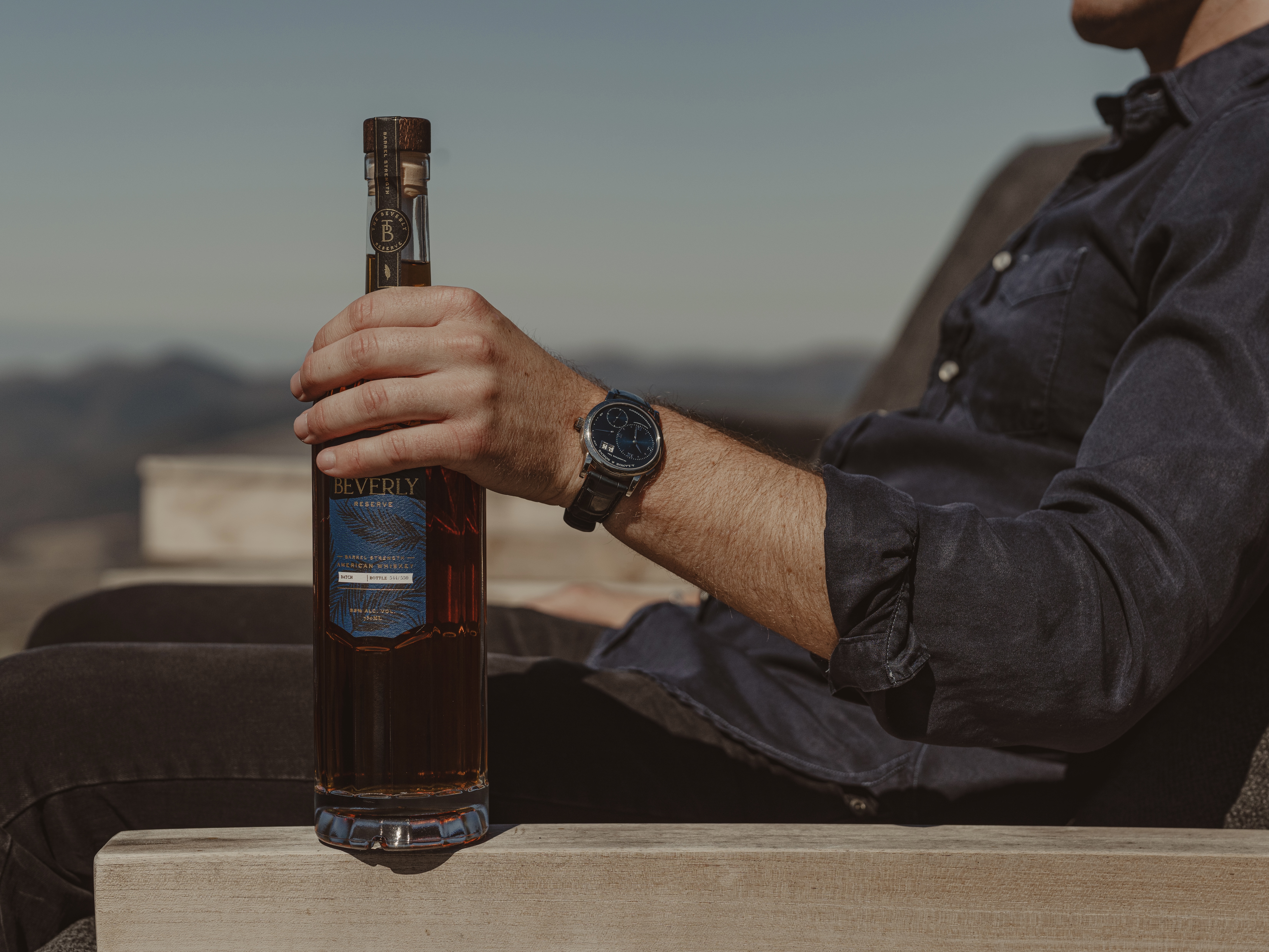 The Beverly Reserve is available to purchase at Erewhon Beverly Hills and to enjoy at Nobu Los Angeles, Mastro's Beverly Hills, and The Inn at Mattei's Tavern, in addition to select bars, restaurants, hotels and retailers in California, New York and Tennessee.
Since Beverly Spirits' initial release in May 2022, their award-winning whiskeys have earned favor at world-class bar programs like Nobu, 1 Hotels, two-Michelin Star Gabriel Kreuther and Beverly Wilshire (A Four Seasons Hotel). Founded by Andrew Borenzweig, an entrepreneur with an extensive background in the whiskey industry, Beverly Spirits is his vision to create a new style of American whiskey rooted in an ethos of effortless luxury inspired by his hometown of Los Angeles.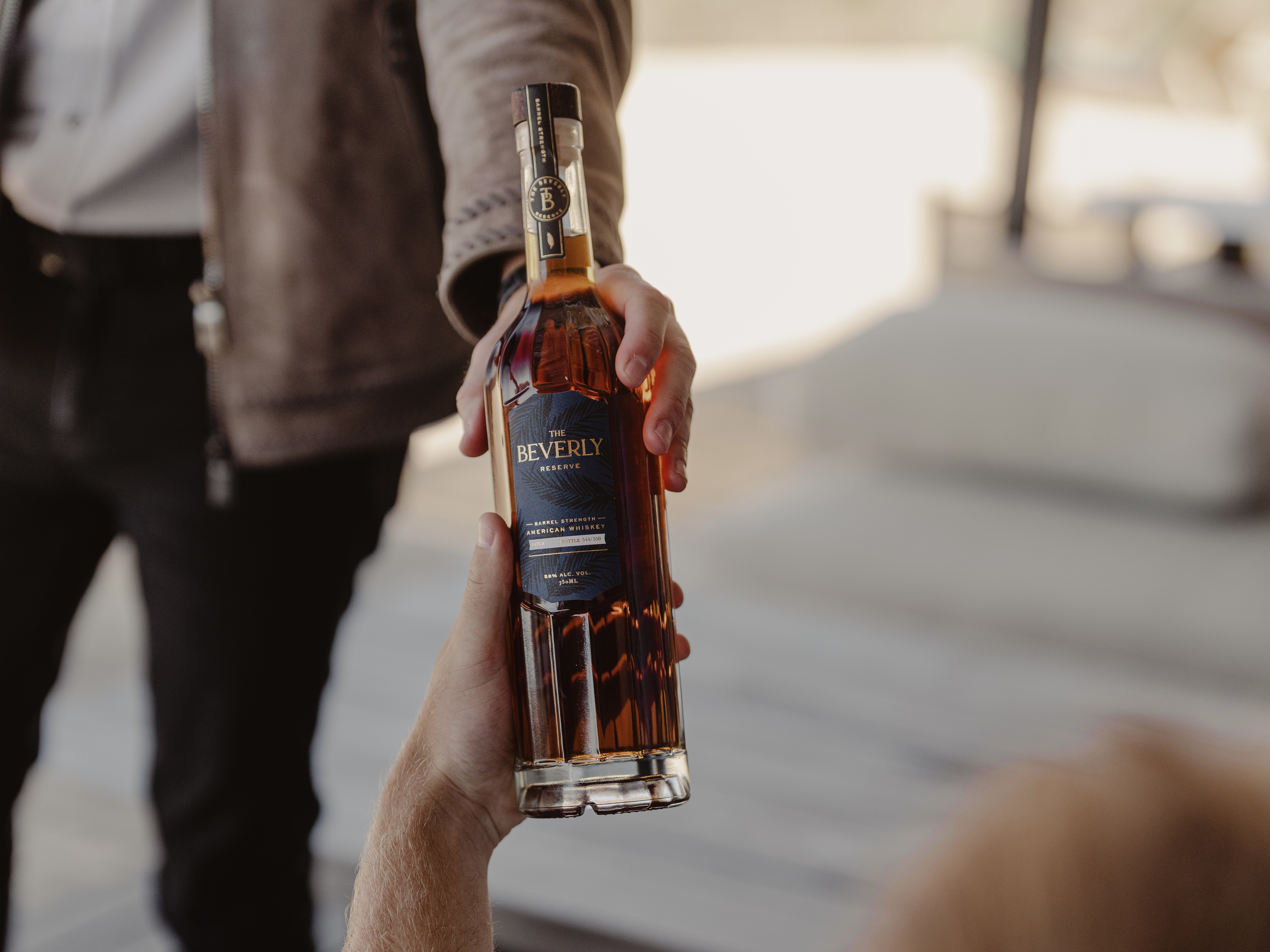 Andrew partnered with the family-owned Cedar Ridge Distillery to bring the whiskey to life, working with Head Distiller Murphy Quint to craft a signature profile that perfects the balance between the bold, spicy flavor of rye and the rich feel of bourbon. Each batch is crafted at Cedar Ridge Distillery in Swisher, Iowa, using proprietary recipes comprised of straight rye and straight bourbon whiskeys hand selected from Iowa and Indiana. Beverly Spirits' whiskeys have earned seven Gold Medals at premier spirits competitions, including the San Francisco World Spirits Competition and L.A. Spirits Awards.
For more information visit beverlyhighrye.com and follow us on Instagram @beverlyhighrye. Beverly Spirits is committed to sustainability. In efforts to support the environment, for each bottle sold, one tree will be planted in partnership with Trees for the Future.