Institute of Culinary Arts to Bring International Attention of Top Chefs to Northern Israel
Posted by admin on May 2nd, 2019
Categories : Business Features, Chamber Membership
Industry : City, Community, Culinary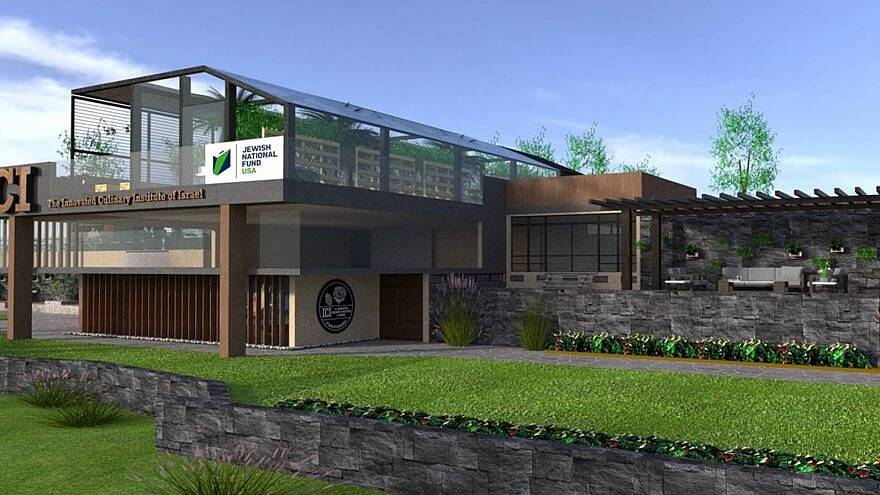 "Everyone knows the story of the Jews wandering the desert for 40 years after the Exodus from Egypt," said Jewish National Fund-USA (JNF) President Dr. Sol Lizerbram. "The wandering didn't stop there. The Jewish people spread across the globe, then found their way back to Israel, bringing with them a multicultural blend of ingredients, cooking techniques, and recipes that fused together in unthinkable ways to create modern Israeli cuisine."
Now, two game-changing projects Jewish National Fund is taking on will capitalize on that fusion and change the future of Israel's north for the better.
Setting up shop in Israel's north is the Jewish National Fund Beit Asher Greenbaum Food Technology Campus, a food start-up and innovation center, with ii2020 led by Erel Margalit; and the Jewish National Fund International Institute of Culinary Arts, which will be directed by master spice-blender Chef Lior Lev Sercarz.
The goals? To radically transform the Greater Kiryat Shmona Region—situated in Israel's Upper Eastern Galilee—by developing the area's economic infrastructure and spurring population growth.
Over the last few years, Israel has emerged as a premier 'foodie' destination and one of the leading countries for food and agricultural technologies. Coupled with the opening of the International Institute of Culinary Arts, a four-year accredited diploma program college, the Upper Eastern Galilee, with the Kiryat Shmona area in particular, is primed to become a center for culinary arts. The Beit Asher Food Technology Campus will serve as the central hub for companies to study and develop food security, agri-tech, and other technologies to revolutionize the food industry.
Los Angeles philanthropist Gina Raphael chairs Jewish National Fund's Go North East Task Force and, with her husband, Jeff Gross, is spearheading an exciting event to showcase the sights, smells, and flavors of Northern Israel. "We are so honored to work with JNF in transforming Israel's Galilee into the culinary capital of the world!" she said. "The Jewish National Fund International Culinary Institute will provide fundamental growth and excitement to the region."
"Israel has become a destination for food, adventure, and culture," said Chef Sercarz, who will be displaying his culinary skills at a June 13th event in LA (details below). "The Institute of Culinary Arts will not only showcase the vibrant and fresh cuisine of Israel, but will also bring master chefs from across the globe to the school as visiting professors."
Born in Israel, Sercarz is the chef and owner of La Boîte, a biscuits and spice shop in New York City.
Students of the school will have the chance to see the produce they use from seed to plate; ingredients will be sourced from local kibbutzim and farms. Part of the training includes the business, accounting, customer service, and hospitality needs of running a restaurant, which students will experience firsthand at the campus's eatery.
The Jewish National Fund International Institute of Culinary Arts and the Beit Asher Food Greenbrium Technology Campus are in line with the organization's groundbreaking Go North initiative, which seeks to draw 300,000 new residents to the region by investing in infrastructure, housing, career training and employment services, parks and recreation sites, education and leadership building programs, tourism and more. Northern Israel's economic development is connected to investments in education and infrastructure, and Jewish National Fund has time and again proven that it is capable of realizing dreams to create a more prosperous Israel for all.
Event information: Jewish National Fund is celebrating the inception of its new venture in the Galilee with "The Culinary Capital of Israel" event on June 13 at 6:00 pm at the beautiful Luxe Sunset Boulevard Hotel. Co-chaired by Gina Raphael and Jeff Gross, the event will feature emcee Penny Davidi, Food Network celebrity chef and TV personality, and a special performance by foodie magician Josh Beckerman. Guests will experience the sights, smells, and flavors of Northern Israel with world-renowned Spice Chef Lior Lev Sercarz. For more information and to RSVP, visit jnf.org/laculinaryevent2019, contact RSVPLA@jnf.org, or call 323.964.1400 x958.

Share This Page: