How To Use Plants to Boost Company Culture
Posted by admin on September 18th, 2018
Categories : "How to's", Business Features, Chamber Membership
The phrase "company culture" has made its way from trendy buzzword to bona fide business strategy. Today, company culture is what helps your business stand out from the competition and helps attract your best customers. It's also what draws in the right talent to work for you, and, more importantly, contributes to their decision to stay (and stay satisfied!) at your company. As nebulous a word as "company culture" may initially seem, and as hard as it can be to measure, it's actually pretty important to the success of any company, large or small. In the past few months, we've been exploring company culture through the lens of our own work in corporate gifting and team building workshops as well as through our participation in numerous HR conferences, where culture is one of the main talking points.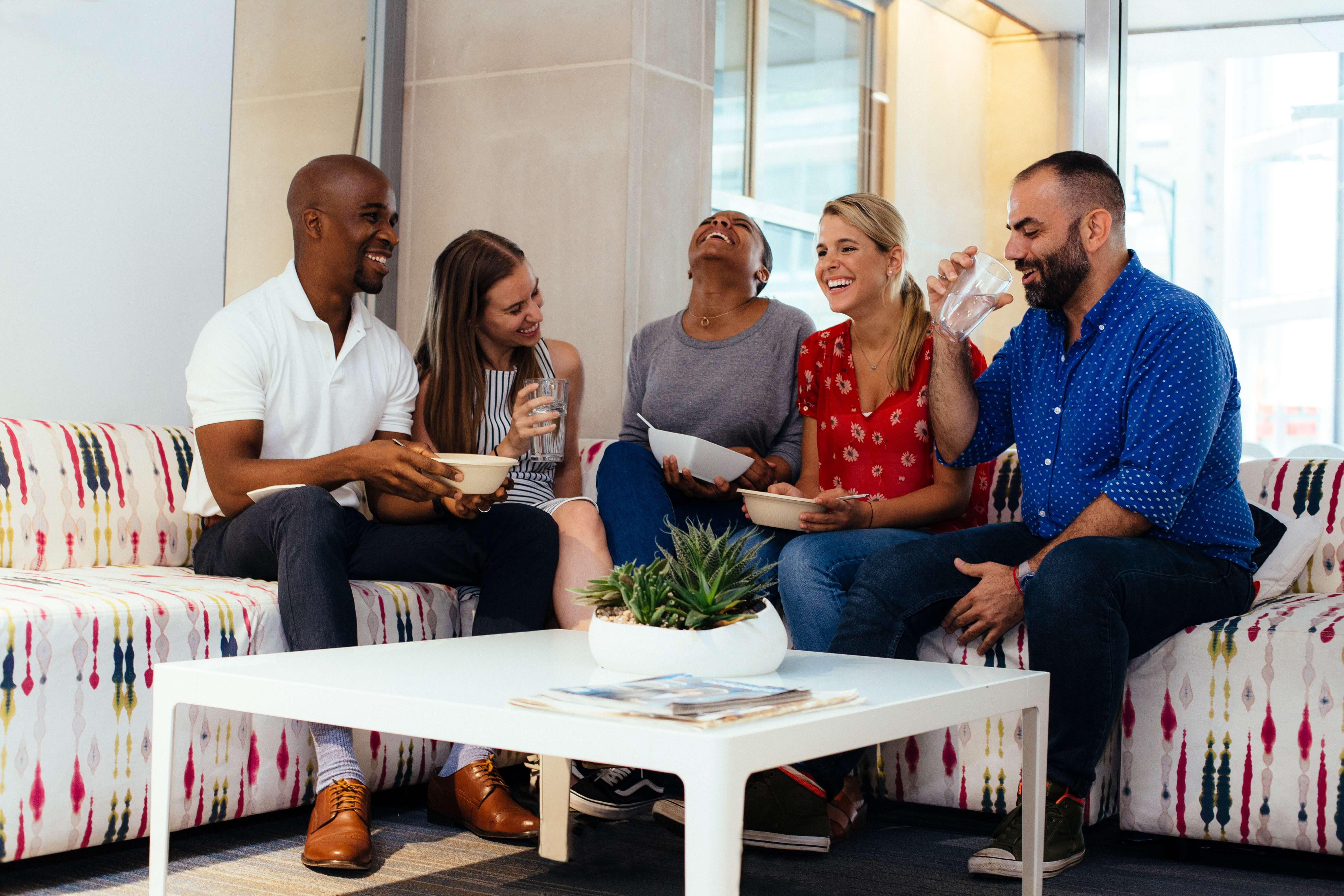 In a nutshell, company culture can be defined as the personality of a brand. It comprises our company mission, ethics, expectations, values, beliefs. When these tactics are distinctive enough, they can give employees a sense of meaning just from being part of a company. Culture also comprises the environment in which we work, the relationships we have with our colleagues, and the processes we use to communicate. It is ultimately the glue that keeps us working together.
Well-known companies understand the importance of company culture, and their savvy trickles down to small and mid-size businesses, too. Southwest, for example, built a culture of employee empowerment, encouraging employees to use their humor and apply their own initiative to go the extra mile This ultimately made Southwest fun and more innovative in implementing workflows that boosted productivity and served to reinforce Southwest's bottom line as a low cost carrier. Google created an enjoyable workplace by focusing on perks, environment, flexibility on where employees can work, and, importantly, allowing time for personal projects, some of which have transformed into valuable products. REI gives their adventure-loving employees ample opportunities to dive into their outdoor passions, believing that helping their employees reconnect with the outdoors will prepare them to deliver great knowledge and service to customers.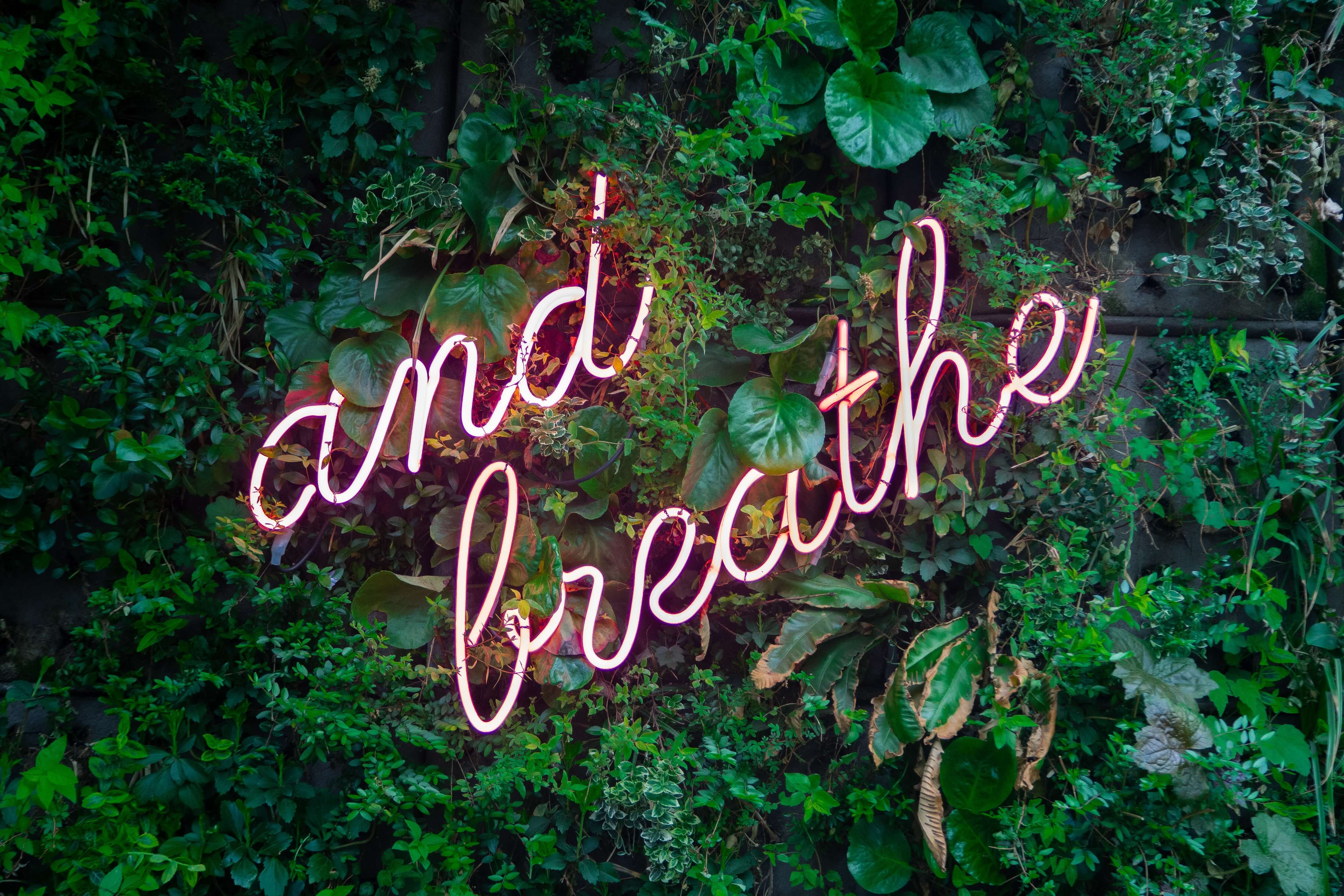 While we could go on for days about what can be learned at any scale, suffice it to say that aligning company values and beliefs with actual policies and environments can provide a crucial competitive example. For us, we have noticed that even small improvements can make a huge difference in improving morale and our work with different companies on installing plants, using plants as part of an employee welcome experience, and facilitating workshops. Through this, we have learned that a small gesture can go a long way in creating a welcoming environment.
Plants will boost the mood of your office.
The design of your workspace and office makes a big difference on how your employees feel when they come to work every day and by communicating what type of company culture you uphold. When your employees can't get outside to soak up the sun, give them a dose of outdoorphins (endorphin-like feelings that you get from being outside) with plants. This mood-booster will show them that you care about their comfort, not just their output.
It's healthier to have plants in your workspace. 
 Not only can plants brighten up your office, but they can also purify stale air. According to NASA, houseplants can get rid of up to 87% of air toxins within just one day. Plus, plants can help your employees focus more and be more productive. And remember those outdoorphins we talked about? That's not just a cute word on Urban Dictionary – the feel-good effect is real, and connecting with nature can seriously improve your health and happiness. (Learn more about the health benefits of indoor plants here.)
Comprehensive wellness initiatives feature prominently in companies that care about their employees. Taking small steps like offering weekly yoga sessions or adding plants that purify the air show a commitment to well-being and a thoughtfulness about how to create a sense of balance during a stressful work day.
Potted plants make excellent business and employee gifts.
Even if your company culture isn't eco-focused, you can still give a fellow employee, a new hire or an important client an earth-friendly gift. Plants make great corporate gifts because they can't be stuck in a drawer and forgotten about. We also think they're a lovely way to welcome a newbie to the office (and we have more ideas for treating your employees like VIPs, too). An employee experience starts even before a new hire walks through your door, but there's nothing like starting off a work relationhip with a note of appreciation to really set the tone of your culture going forward.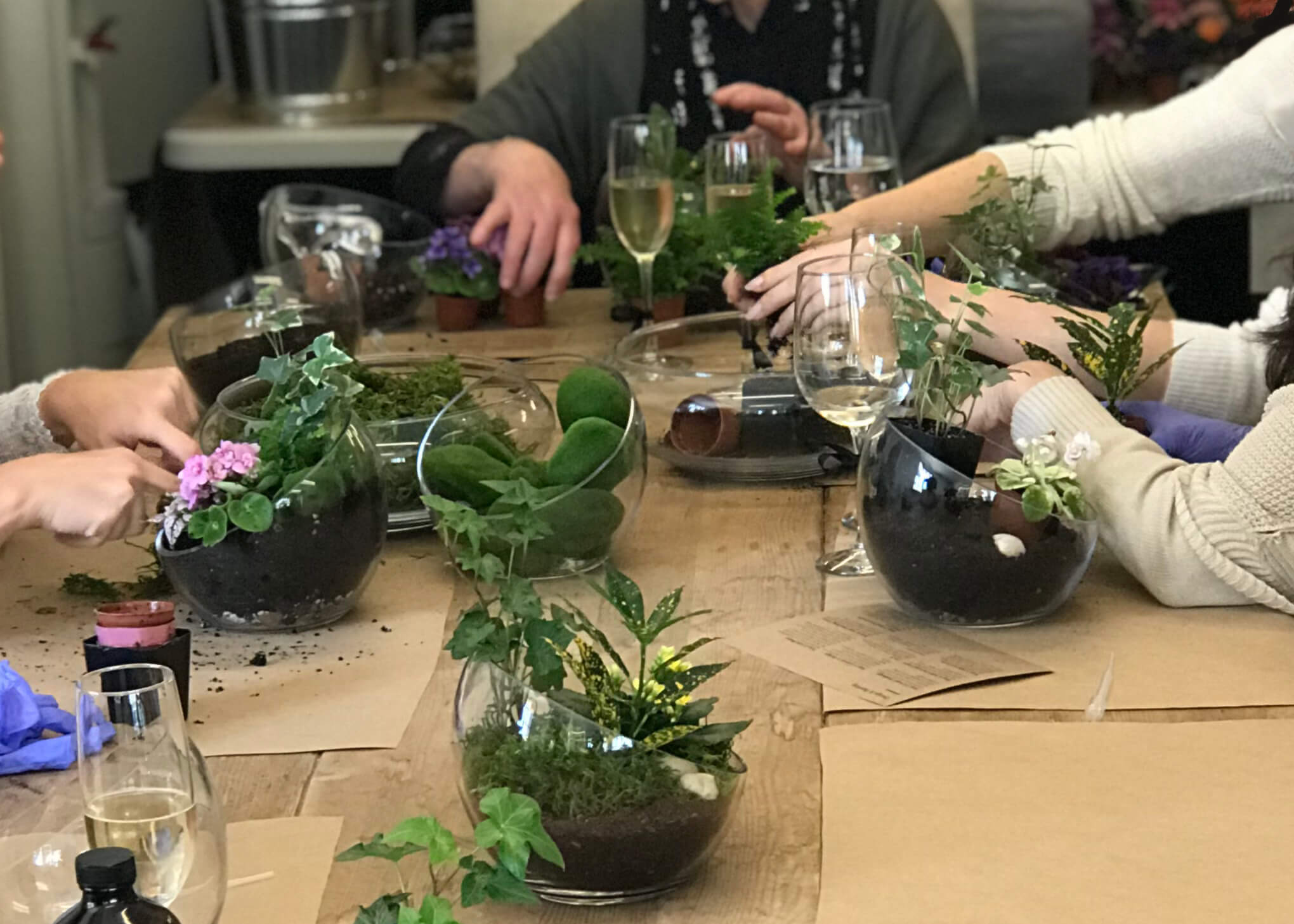 You can use plants in team building exercises.
 Plant workshops offer a creative, fun, hands-on way to connect with one another while designing something that will brighten your workspace. Learning a new skill while connecting as a team and stepping away from work is one way to help prevent employee burnout. The statistics on burnout are pretty staggering; as a recent Deloitte survey says, nearly 77% of employees surveyed had experienced burnout at their current jobs, and 1 in 7 felt like employers weren't doing enough about it. While bringing a plant workshop to your workplace is only one step in a comprehensive program of wellness and culture initiatives to prevent burnout, we encourage you to think of similarly creative ways to make sure your employees feel supported and appreciated.
As Josh Bersin writes, "High-performing companies serve their employees just as well as they serve their customers." Focusing on your workplace environment, on building a culture of recognition, and on creating policies and programs that help prevent burnout and build trust among your teams are important components of creating a powerful workplace culture. Even without the resources of workplace culture pioneers like Google or Southwest, there are myriad ways to start small–whether with plants or in other creative ways–and build a culture-defining company that is both a joy to work at and a pleasure to work with.
Have creative initiatives or policies you've used to build company culture? Contact Petaloom here.
Share This Page: