Happy Birthday, Dear Rodeo
Luxurious. Dazzling. Glamorous.
Rodeo Drive was celebrated for its more than 50 years of luxury on February 25 in what was an unforgettable, block party extravaganza!
The Runway to Rodeo celebration kicked off at 4pm. Beverly Hills Mayor Lili Bosse, along with hosts Rob Zangardi and Lilian Babaian, welcomed an incredible crowd to what would soon become an iconic event in the history of Beverly Hills, CA.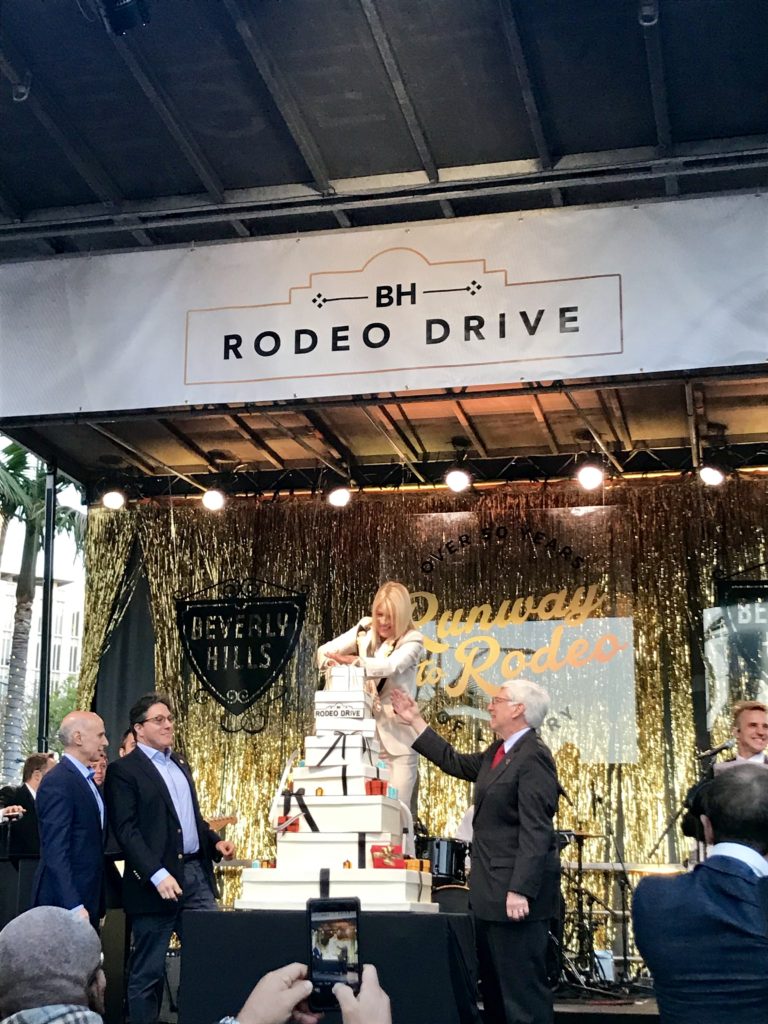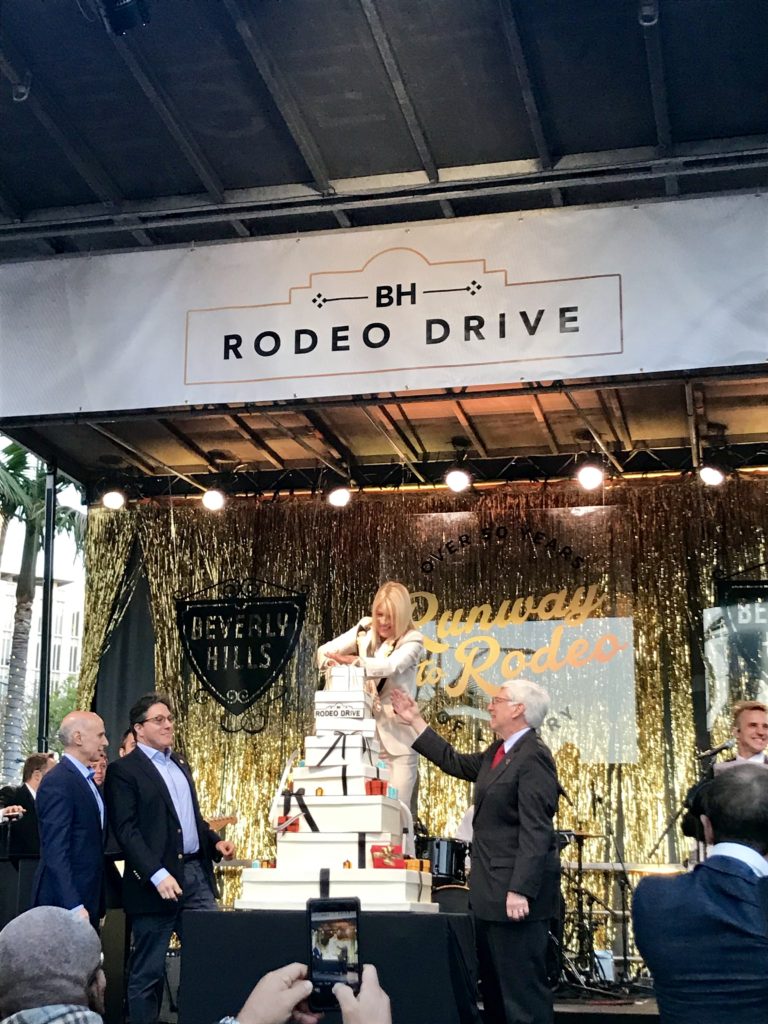 The 200 and 300 blocks were transformed into a lively, golden experience that captured the luxury of Rodeo Drive for the public to commemorate. Starting at the intersection of Brighton Way and Rodeo Dr., an alignment of food trucks was stationed and ready for the public to indulge in quality gourmet food upon purchase. The Original Chicken and Rice Company, Son Of A Bun, and Border Grill were only a few of the many food trucks serving at the event. Right before Dayton Way, you could make a stop at the fabulous champagne garden to enjoy a glass of champagne and mingle with the community. In addition, you could have a celebrity status moment by posing for a photo in front of a red carpet inspired backdrop and studio lights.
Let's talk about the exclusive art installations. Bizbash's award-winning #ONLYONRODEO infinity room had a long line of people who were excited to take a photo or boomerang that soon surfaced social media pages. It was a three-dimensional mirrored room with gold accents for a lavish moment before the lens. Even more, the public had the opportunity to travel back to the 1970s and relive the evolution of Rodeo Drive at the art museum installed around Robert Graham's iconic artwork, "Torso." Black and white photographs were displayed against a green hedge and illuminated with floor spot lights, telling the story of how the world-renowned fashion and shopping district came to be.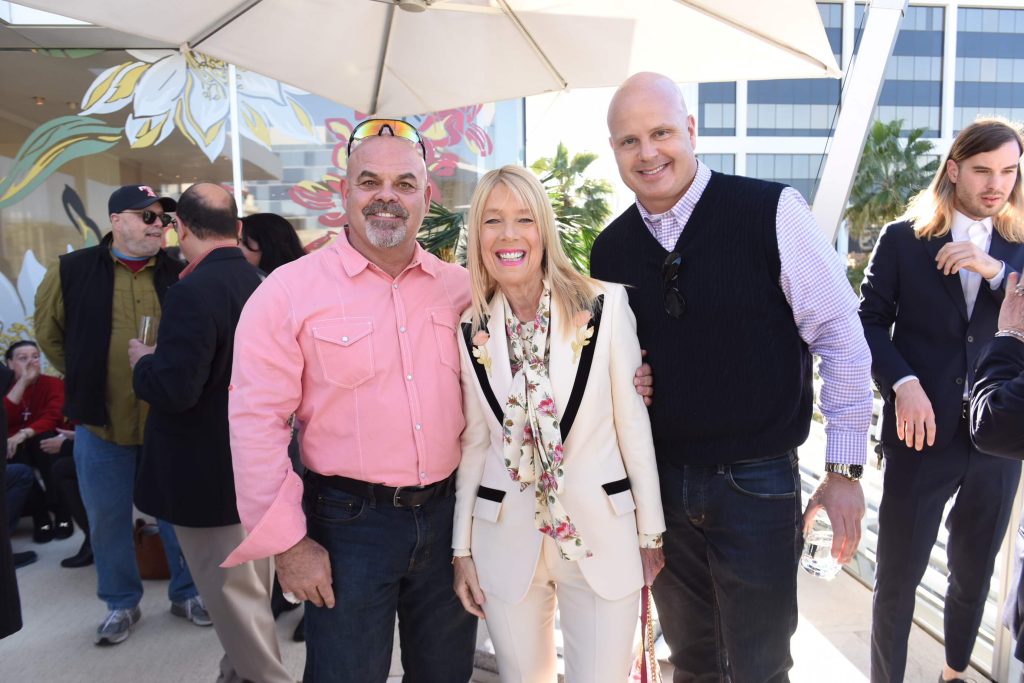 Adding liveliness to the celebration was Gavyn Rhone and his band's live musical performance, covering popular songs like "Superstition", "Shake Your Body", "Blurred Lines," and "Uptown Funk" among many others. Their groovy beats and contagious energy had everyone get on their feet and dance the night away, setting a vibrant and glamorous atmosphere.
Last but not least, a spectacular towering cake made Rodeo Drive's more than 50 years of luxury official. Nahid Parsa of the French cake boutique La Patisserie Artistique in Beverly Hills, designed this one of a kind cake specially for this grand event. After guiding everyone in singing Happy Birthday to Rodeo Drive, Mayor Lili Bosse did the honors of performing the cutting of the cake. She also took the opportunity to commend Giorgios, the first luxury boutique to open the show—to walk the runway to Rodeo—in 1961.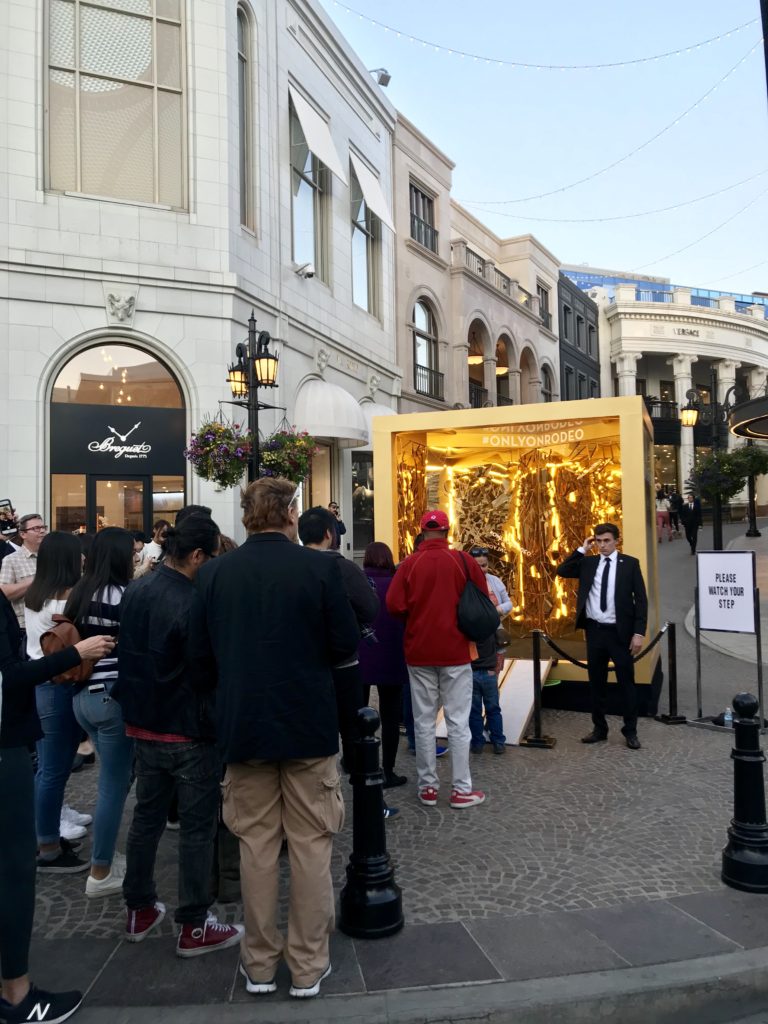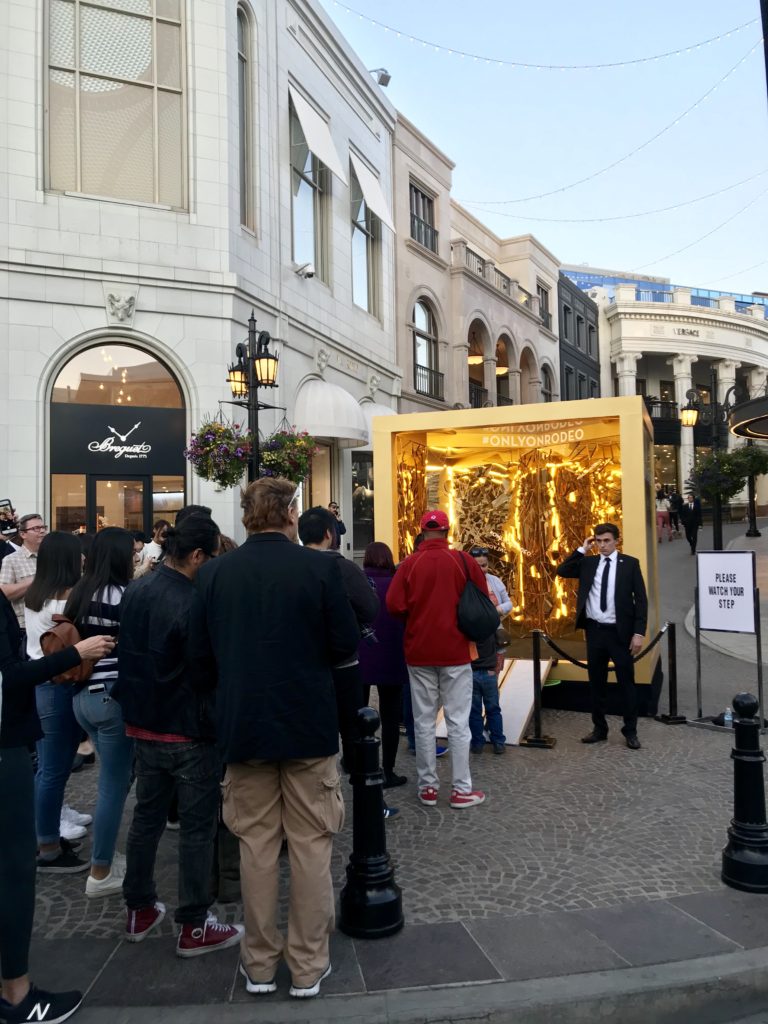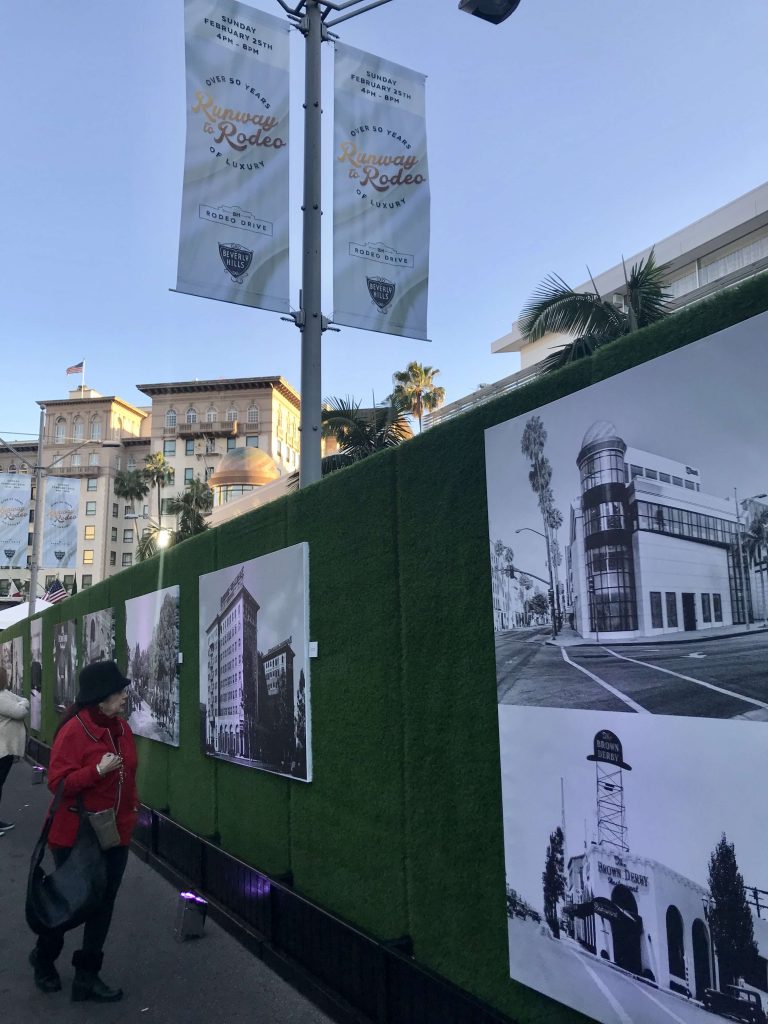 Today, Rodeo Drive is a world-class shopping destination that attracts a multitude of visitors from around the world with its incomparable hospitality and continued tradition of luxury fashion. From retailers like Chanel to Louis Vuitton to Ralph Lauren, Rodeo Drive is the ultimate location that transmits an essence of luxury, dazzle, and glamour.
Happy Birthday, Dear Rodeo.