American Red Cross Partners with GivBux To Support Local Businesses & Save Lives
Posted by Admin on May 19th, 2020
Categories : City Insights
Industry : Health

Wil Master, American Red Cross Community Ambassador in Beverly Hills has announced a new partnership with Los Angeles based Fin-Tech start up, GivBux, to raise funds to help the Red Cross continue delivering its lifesaving mission while also supporting local businesses (and residents) during this public health crisis. 
"When I learned that the GivBux App generates recurring reward dollars for users and local merchants on everyday transactions such as groceries, online goods and take out/delivery, AND a portion goes to your favorite charity, I knew it was a good fit for the Red Cross and for a city 'of Kindness' like Beverly Hills," explains Master.   
For the next 90 days (May 15 to August 15, 2020), we hope you choose to donate your rewards to the American Red Cross when using the GivBux App. 
One GivBux Reward is equal to $1 USD.  
Please see 1 minute video for details and incentives: www.iWiLLMASTER.com/savinglives .
Your contributions will ensure the American Red Cross can:  
Maintain a sufficient supply of blood to help patients in need and prevent any shortages

 

Provide critical relief services to people affected by disasters big and small

 
When the campaign ends on August 15, Users and Merchants can choose another favorite charity as rewards will continue being distributed (indefinitely) from hundreds of businesses that you use everyday, including in Beverly Hills at:  
Mastro's Steak House, The Cheesecake Fa

ctory 

 

O

nline at

 Sephora and Crate & Barrel (as of this publication) 

 
Residents and businesses are encouraged to learn more and start earning rewards so you can all help save more lives and earn extra cash because… 
…WE ARE ALL IN THIS TOGETHER 
Ken Jones, GivBux Founder & CEO states, "as the country re-opens, the 'new normal' will be contactless payments and the GivBux App will ease any fears of dealing with physical cash and card transactions and simultaneously generate income for its users, merchants and charities – it's a triple win, every time!" 
During this pandemic, the local Red Cross, including its Community Ambassadors on the front lines have helped:   
Serve over 17 Million lunches to LAUSD students and families,
Deliver COVID-19 convalescent plasma to hospitals nationwide (FDA partnership),
replenished more than 250,000 pints of blood which were delayed due to pandemic-related blood drive cancellations…
…and are now experiencing a robust response across all lines of service.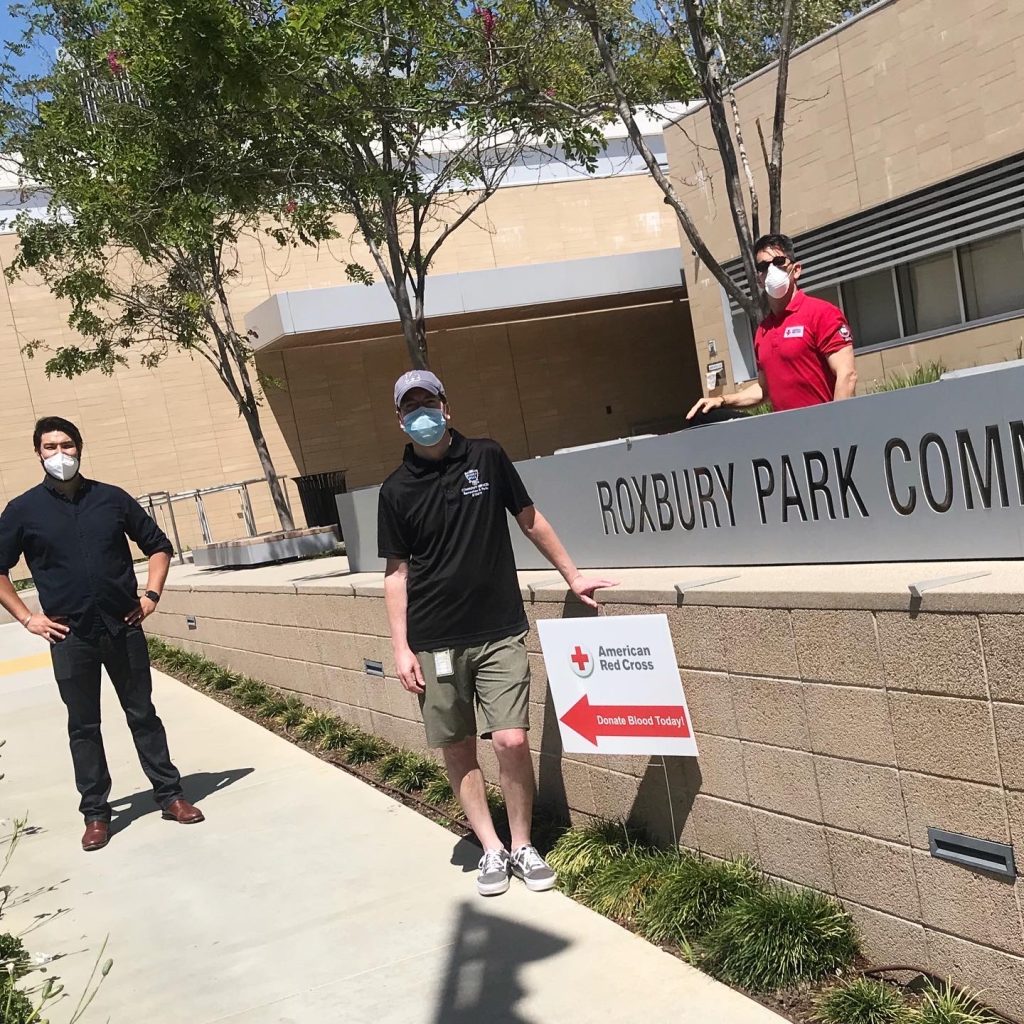 In early March, Master also joined the Kindness Task Force and worked closely with the City of Beverly Hills for City Council approval for a series of much needed blood drives, spurring the re-opening of the Community Centers at Roxbury Park and La Cienega Park that were closed in the midst of the Safer at Home initiative.   
All the blood drives thus far have been fully booked, prompting additional dates in June (pending City Council Approval). To Schedule a Blood Donation: www.RedCrossBlood.org  
 The American Red Cross is very grateful for this relationship and continued support.  
We hope that all residents and businesses take advantage of the benefits of this partnership and download the GivBux App and Make a Difference Today. 
Please note that the American Red Cross name, emblem and copyrighted materials are being used with its permission, which in no way constitutes an endorsement, express or implied, of any product, service, company, opinion or political position. The American Red Cross logo is a registered trademark owned by The American National Red Cross.  
 #iWiLLMASTER #SavingLives #SavingLocalBusiness #GivingBack #GivBux #Fundraising #Philanthropy #DonateBlood #covid19 #WeAreInThisTogether #ManosPR #doyourpart #payitforward #strongertogether #mobilewallet #rewardsprogram  #community #SocialGood #SOSciaLIFE  
@iWiLLMASTER @GivBux @manospublicrelations  
CONTACT: Wil Master | www.iWiLLMASTER.com/savinglives  | 213.290.6468 | @iWiLLMASTER 
Share This Page: