9 Pointers for Choosing the Perfect Corporate Gift
Posted by Admin on February 28th, 2018
Categories : Business Features, Industry News / Trends / Reports / Features, Member Spotlight
Corporate gifts help you connect with clients and set yourself apart in your organization. While many of us associate gift giving with the holiday season, having an attitude of giving is a great way to strengthen your relationships throughout the year.
For us at Petaloom, a company we started explicitly because we struggled to find professional gifts that felt memorable, we have thought a lot about what makes a successful gifting experience, both for the gift giver and gift recipient. Below, we unpack the characteristics of a memorable corporate gifting experience, from the practical to the subjective, so you can start giving with confidence.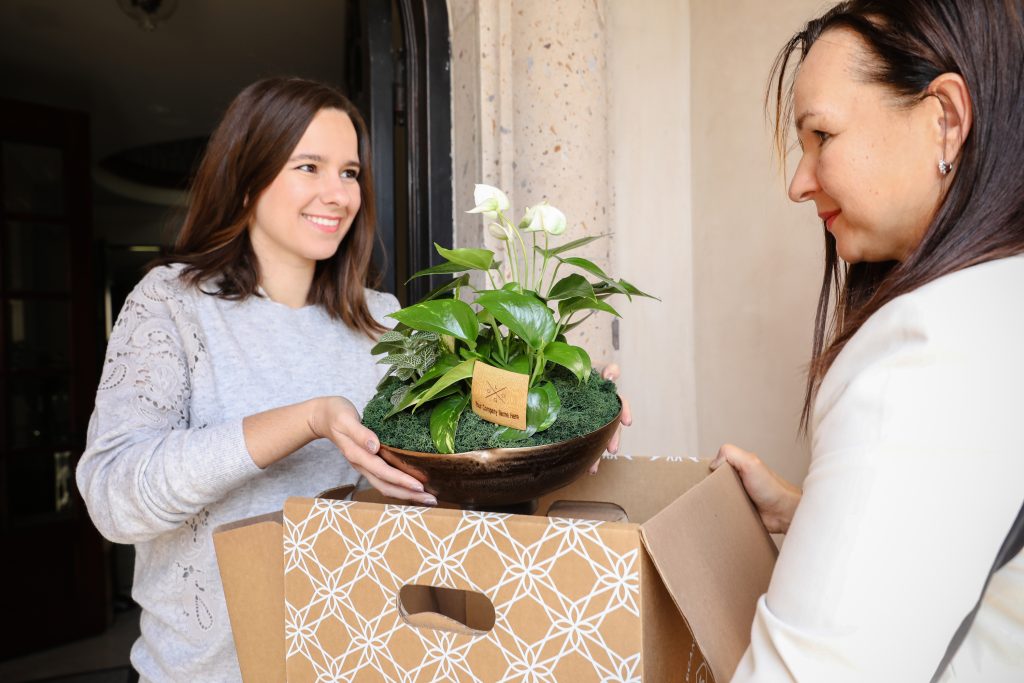 Initial Considerations
Let's say you're ready to give and want to make sure that you knock it out of the park on your first try. First things first. You need to understand some of the basics of what makes sense for your company and your gift recipient.
Knowing Your Client
The corporate gift you would love may be different from what will wow your client. If you know the client well enough, consider their personal and dietary preferences. If not, take this as an opportunity to call them up and learn more about what they like. What better way to grow your relationship than by having a conversation that delves into their hobbies and likes. It's okay to say, "I would like to send you a token of my appreciation, but wanted to see if you happen to prefer X, Y, or Z."
Choosing A Gift With A Message
As you're thinking about your client's likes and needs, also think about what you want your gift to communicate. Every person and occasion demands different choices, but general considerations include: how long and how much of an impact will this gift have? Will my client see my gift on an everyday basis or is it something that will be stashed in a cabinet and forgotten? If, for example, you are in highly referral-driven field like real estate, is there a way to make sure that your gift will be seen not only by your client but by their friends and family? Finally, does your gift align with some of the values that you personally possess? Maybe you're passionate about the environment or about specific social causes. Can your gift communicate your own values as well as those of your company?
Considering Company Guidelines
Of course, before you get too deep into thinking through gifting options, better check the basics on whether you're even allowed to give corporate gifts (various industries and companies have guidelines for gifting), and if there's a spending limit.
Noting Tax Deductions
Different business structures and gift types are subject to different rules, so do your homework and talk to your CPA before you decide on your budget.
Evaluating Your Options
Now that you've considered your client, the ideal gift type, and your budget, think about some of the criteria for choosing your gifting company.
Personalization
Personalizing your gift, like through a handwritten card or engraving, will ensure your company stays visible (without being overly promotional) and that your voice is heard.
Limited Branding
Gift giving is about you and your company making a lasting impression, and that shouldn't be diminished by your gift company's branding, so make sure whatever gift is delivered isn't full of promotional advertisements for the gifting company.
Volume Discounts
If you're going to be spending a lot of money with a particular gifting company, you want to make sure they value your business. Volume discounts are a good way to secure your loyalty.
Providing An End to End Experience
Excellent customer experience has become a consumer expectation, but truly successful brands create moments of customer delight. Your corporate gifting company should provide your client with an experience that is nothing less than delightful.
Communicating Quality
It goes without saying that the gift you choose should be of high quality to reflect your company. Quality is also reflected in the packaging and delivery. The unboxing experience is one of the moments where clients experience the value and delight of your gift, so make sure it aligns with your expectations.
A Top-Notch Customer Experience
While your experience with the gifting company is an important factor in your gift company choice, don't forget to pay attention to how they will support your client after a gift is delivered. If it's a perishable product, for example, make sure they have great policies in case anything goes wrong. If it's something that requires care, like a plant, make sure your gifting company provides instructions and excellent one-on-one assistance.
As you consider how to celebrate the professional relationships in your life, remember that gifts are just one of the many ways to express your thoughtfulness and appreciation. At Petaloom, we work with companies to deliver corporate gifts that grow, with easy-to-care-for and engraved plant arrangements that make for long-lasting centerpieces in clients' homes and offices.
Regardless if you are looking for a green gift or are considering other directions for your client, we hope to hear about your experiences with corporate gifting!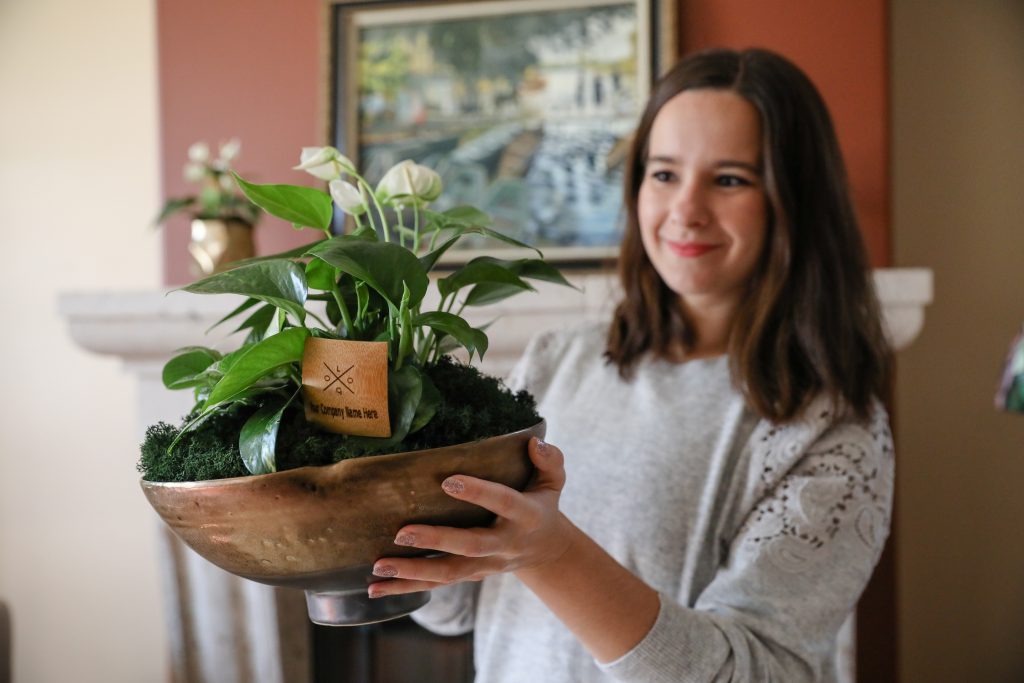 Share This Page: