Six Reasons Why People Travel to Beverly Hills for Plastic Surgery

Dr. Cat Plastic Surgery helps patients find confidence through refined plastic surgery. Our practice provides personalized patient care, an elevated artistic eye, and meticulous plastic surgery techniques to each and every patient. Our tranquil, luxurious Beverly Hills office is located off of world-renown Rodeo Drive. Since many of our patients travel from out of state or overseas for surgery, we provide a seamless surgical process and lux travel accommodations for out-of-town patients. These are a few reasons why patients chose Dr. Cat Plastic Surgery, and travel from across the globe to Beverly Hills for surgery.
1. Natural Looking Results
Our patients desire a refined approach to anything to do with their skin, face, or overall appearance. Dr. Cat Plastic Surgery's approach for both surgical and non-surgical procedures is to make it undetectable that the patient had work done. Our surgeons use meticulous techniques to create natural-looking results with barely visible scars. Patients leave Dr. Cat's office looking like a refreshed and youthful version of themselves.
2. Offering Smooth, Quick Recovering Times
Dr. Cat Plastic Surgery prioritizes a gentle approach that allows patients to have a quick and basically painless recovery, return home and resume their active lifestyles as soon as possible. Our patients heal beautifully with no pain or complications, and natural-looking results. Additionally, our practice has made accommodations for patients if they have a special event like a wedding or tour they need to be fully recovered for.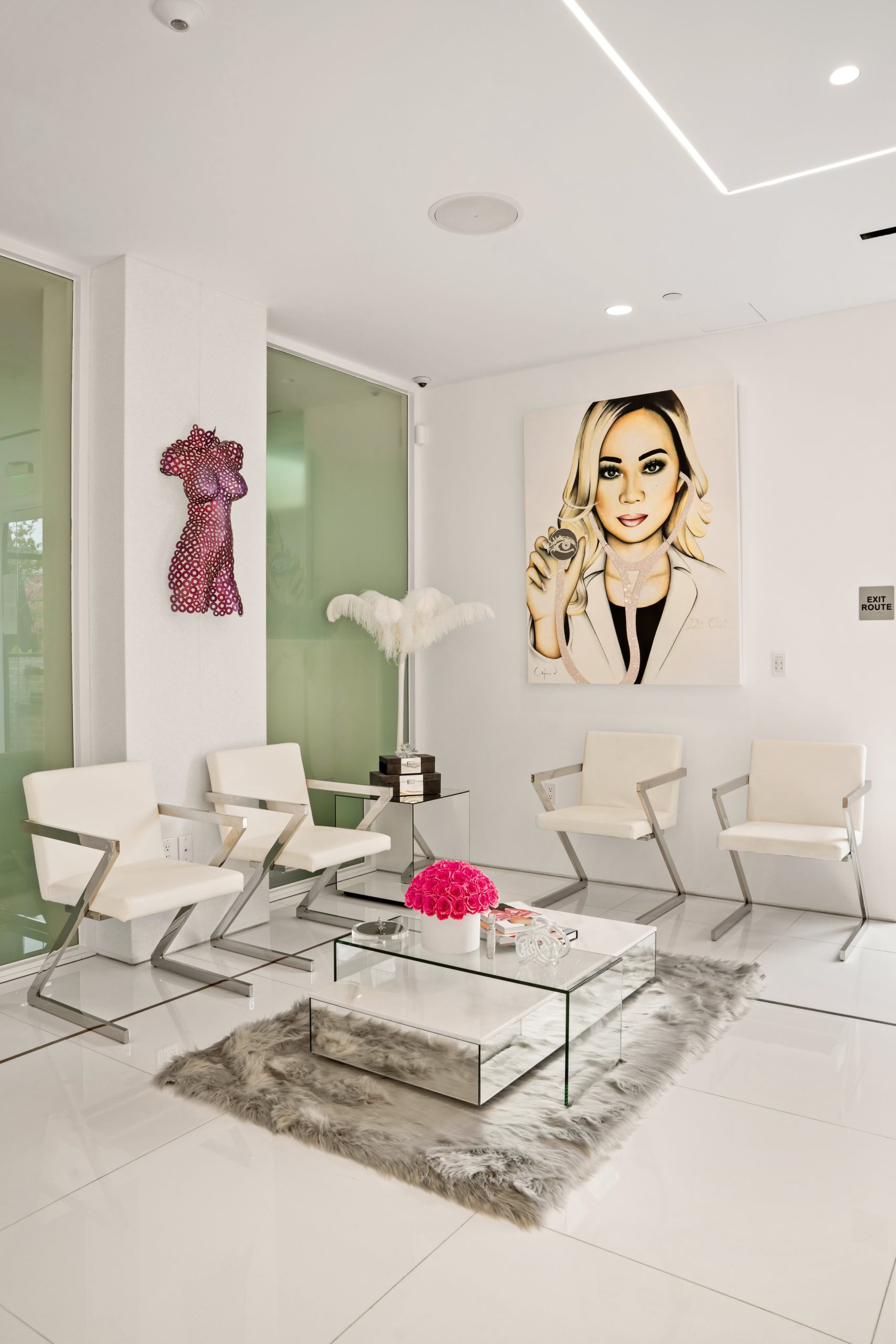 3. A Seamless Process with Personalized Patient Care
Our practice takes pride in providing unparalleled medical care and the highest quality service for all patients throughout the surgical process. We take the time to get to know every patient, listening to understand their lives and accommodating them to the best of our abilities. In addition, our office partners with the concierge luxury extended hotel AKA in Beverly Hills as well as post-operative plastic surgery nursing facilities and private nurses to help our patients have the best possible experience.
4. Experience Paired with Artistry
Whether it's cosmetic surgery like rhinoplasty, breast augmentation or liposuction, or a non-surgical cosmetic procedure like Botox treatments and fillers, our plastic surgeons take an artistic approach to every patient's procedure. Plastic surgery combines medical expertise with aesthetic craftsmanship. It's about understanding every patient's anatomy and also visual balance and contours. Our patients continue to choose Dr. Cat Plastic Surgery, for a natural look that only the most experienced aesthetic eyes can provide.
5. High-End Atmosphere Complemented by State-of the-Art Equipment
Dr. Cat Plastic Surgery makes every patient feel welcome stepping into our glamorously hand-crafted clinic on Rodeo Drive in Beverly Hills. Dr. Cat's vision when designing the space was to create an innovative space where each patient's comfort is prioritized, and every patient feels luxurious and relaxed. Every square foot of the 4000 sqft. Penthouse level suite is designed with the patient experience in focus. Dr. Cat's vision of creating the most luxurious, yet inviting and healing medical environment has now finally come to life. She put love into every little detail, from the chrome and glass exam rooms to the hand-made tufted and rhinestone walls, and custom-designed art boxes recessed in the chandelier corridor.
6. Every Patient Gets the VIP Treatment
Every patient in our practice receives the highest level of patient care and attention, customized to their individual needs. Dr. Cat Plastic Surgery believes in trust and transparency and makes certain our team supports each patient by actively listening to their goals and desires. Our practice also welcomes many out-of-town patients who make the trip to Beverly Hills to receive the celebrity plastic surgery experience.
We welcome you to our new state-of-the-art, custom-designed, and meticulously crafted plastic surgery clinic. Our office is located on 421 N. Rodeo Drive, Penthouse 4, Beverly Hills, CA 90210. For out-of-town patients, we offer virtual consultations with photos, so you are able to meet with our surgeons from the comfort of your own home. To schedule an appointment and start your surgical journey, please call our office at 310.858.8808 or email help@beautybydrcat.com