COVID-19
Vaccination Efforts in LA County (as of 1/13/21)
The Novel Coronavirus is an important topic in our community and around the world. The Beverly Hills Chamber of Commerce will continue to serve as a resource for our business community during this difficult time. Please find a few business and community resources below.
Please visit www.VaccinateLACounty.com and LA County's COVID-19 VACCINE webpage for the general public for details regarding the COVID-19 Vaccine.
Timing for the Vaccine | LA County's Vaccine Distribution page describes the phases and tiers of vaccination, with more information about how these phases may roll out. Green circles show groups of people who have been, or are being, offered vaccine. Red circles show groups who are waiting to be offered vaccine.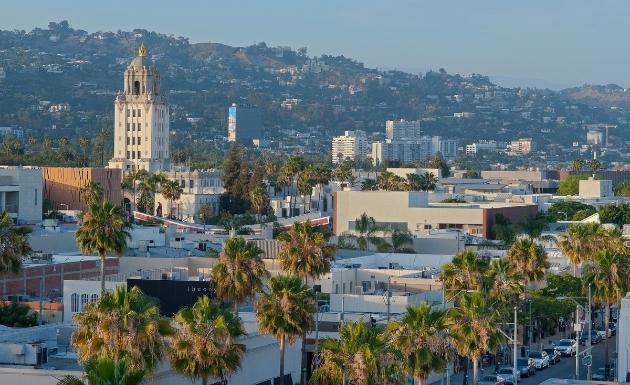 How the phases and tiers were determined: Vaccine eligibility is determined by phases of prioritization developed by the Centers for Disease Control (CDC) through the Advisory Committee on Immunization Practices (ACIP), as well as guidance developed by the State of California via the California Department of Public Health (CDPH). This planning is occurring in coordination with state and local health departments to ensure appropriate planning and collaboration with community partners. Allocation policies will be updated based on vaccine performance, vaccine supply and demand, and other factors.
Where we are currently: LA County is currently administering vaccines in Phase 1A, Tier 1, Tier 2, and Tier 3. Phase 1A focuses on vaccinating frontline health care workers and residents of long-term care facilities, in alignment with the recommendations of the ACIP based on risks of exposure and risks for severe illness. It is estimated that everyone in Phase 1A will have been offered at least one dose of vaccine by late January/early February. Please note that timings are estimates and may change according to factors such as vaccine supply and the state prioritization requirements. The phases and tiers will overlap.
What future phases will look like: Phase 1B vaccination efforts will focus on vaccinating persons aged ≥75 years and frontline essential workers and Phase 1C will focus on vaccinating persons aged 65–74 years, persons aged 16–64 years with high-risk medical conditions, and other essential workers. Please note that current Phase 1B and 1C distribution is based on CDC guidance and may be changed or updated by CDPH. The Vaccine Distribution page will remain updated to reflect any developments.
To view a list of local pharmacies, click here.
PPE and Cleaning Solutions
Office Space Services and Configurations
Outdoor Spaces
LA County Orders and Protocols
Open BH: Restaurant & Business Reopening
#OpenBH is the City's process for allowing businesses to temporarily expand their services to adjacent areas such as parking lots and the public right of way (sidewalks) through a Special Event Permit. Please see below for all details, and email cbh-eventpermits@beverlyhills.org with any questions.
To complete an #OpenBH special event permit for outdoor dining, applicants need to complete the following for administrative review by City staff:
Certificate of insurance, naming the City as additionally insured. Additional information on the City's Insurance Policy for permits can be found online.
Layout that following social distancing protocols
All restaurants reopening for onsite dining, indoor and out, must follow the County's protocols (Appendix I). Additionally, they have provided a toolkit for additional help online here.
For questions, please call the Special Events Office at 310.285-2408 from 8 AM – 5 PM Monday through Friday.
Guidance for Re-Opening Your Business:
***Please note that these resources are guidance and are not legal requirements.  Please make sure to follow your applicable city, county and state laws with regard to COVID-19 requirements.
US Chamber of Commerce resources: Coronavirus Small Business Guide and Checklist | Workplace tips
The U.S. Senate Committee on Small Business & Entrepreneurship Small Business Owners Guide to the CARES Act 
LA Small Business Development Center's COVID-19 Response Guide
State of California Governor's Office of Business & Economic Development updates & resources
California Labor & Workforce Development Agency – updates & resources for employers & workers
Los Angeles County Economic Development Corporation – Layoff Alternative Program information
Small Business Resources from Google including: communicating with your customers, employees, pivoting your advertising strategy and more
Complimentary Consultations & Educational Seminars for Small Businesses
In partnership with the Chamber, the Small Business Development Center (SBDC) offers complimentary one-on-one consultations for small businesses in Beverly Hills, in addition to complimentary educational seminars.
Please check our Chamber events calendar for the next SBDC educational seminar
Beverly Hills businesses are eligible for complimentary one-on-one consultations with a business advisor through the SBDC. These sessions can either be done virtually or in person at the Chamber offices or your place of work when available. To sign-up please register at www.southbaysbdc.org/newclient, if you have any questions email eccsbdc@elcamino.edu.
Special Business Offerings
Click here for a list restaurants, markets and pharmacies serving our community with takeout & delivery options.
Click here for additional member offers.
City of Beverly Hills Covid-19 Updates & Resources
Should you have feedback for our team on issues you are experiencing or a request for a specific resource, please do not hesitate to contact a member of our staff. Find staff contact information here