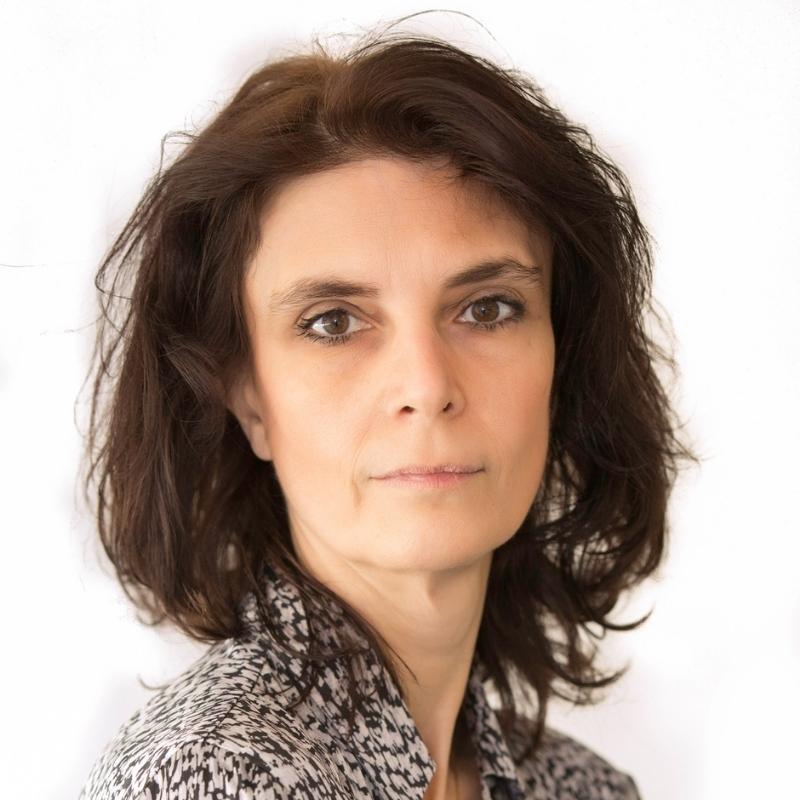 Maria D'Auria
Il Fornaio Corporation
Managing Partner
A : 301 North Beverly Dr.
Beverly Hills, CA 90210
Maria D'Auria is one of the Managing Partners of Il Fornaio Restaurant Corporation and has been in charge of the operation for Il Fornaio restaurant in Beverly Hills for the past 15 years, managing daily operations of this location that leads the company with a gross sales of over six million every year. In the past few years Il Fornaio –Beverly Hills has been awarded the Restaurant of the year Award 3 times. Thanks to Maria's heritage and background, the restaurant has gained a great relationship with Italian officials and is often chosen and selected to cater dinners and meetings for Italian dignitaries or promotion of authentic products.  Thanks to Maria' s involvement and lead, all Il Fornaio restaurants has received the "Marchio Q" from the Italian government to testify authenticity in recipes, hospitality and Italian traditions in culture, wine and food. Since then, Maria plays a liaison role between Il Fornaio and Italian agencies such as Italian Consulate, Trade Commission, Italian Chamber of the West and Italian institute of Culture. Maria D'auria has a law degree from the "La Sapienza" University of Rome and has practiced family and commercial law as a recognized lawyer for the City of Rome where she was born and studied for many years. After marrying her husband Angelo she decided to move to Los Angeles to pursue another passion: food and hospitality and the education of Italian culinary art. She has been living in Beverly Hills for 25 years, blessed by two daughters and enjoys her work as ambassador of Italian culture in the community that she now considers her home.
What is the favorite thing about your current job?
Being able to transmit to my guests Italian customs, traditions in food wine and hospitality, as well as my passion for delicious and fresh recipes. We have gained a reputation as a family, authentic restaurant and we are honored to serve Beverly Hills community for the past 35 years at the same location. The operation serves more than 600 people on a daily basis and portrays different Regional menus every month and a wine spectator winner wine list with renowned Italian wines complimented by domestic masterpieces. We also offer cooking classes for adults and kids and we love to participate to community events. Since I live in Beverly Hills, I also try to cooperate with schools for auctions and fundraising opportunities.
Where are you from originally?
I'm originally from Rome in Italy, a beautiful city, vibrant with food, culture and great people that love being with people. Unfortunately I cannot get back enough as I would like, so I'm kind of making Beverly Hills my American Rome. In my restaurant people learn how to speak Italian, know about Italian politicians and their misfortune and are up to speed for what happens in Italy both in and bad.
What are the top 3 reasons you enjoy the Beverly Hills business community?
Like I mentioned, In Beverly Hills I do not miss Rome, because I can walk here as I used to do in Rome and meet people I know, visit stores that are elegant and courteous as if I was in the heart of Rome. Beverly Hills is a small community that strive to be safe, recognized in the world for lifestyle, greatness and splendor and I love to be part of that. Beverly Hills community evolves itself in better, year after year, and city Officials work in order to provide all residents and visitors with a perfect life and a perfect experience.
When did you join the Board?
The restaurant Il Fornaio has been a member of the Chamber since the beginning so it was a normal development for me to become even more involved and be part of the Chamber board of Directors for the past 3 years. Being in the Board allows me to even more participate to community happenings and make my voice heard for things that can be improved for residents and businesses since I represent both sides.
What is your favorite Chamber event?
I love the Mayor Address because it is the city coming together to hear updates, news, challenges and efforts that the community makes it together to keep Beverly Hills one of the top cities in the world for elegance, safety, beauty and lifestyle. It is also a way to celebrate together and recognize the work of our City officials, showing them support.
What is one piece of advice you would give new Chamber members?
Together we can make a difference and everyone can contribute to make the city and all our business better, we just need to be part of it and be proud to be part of it.
When you aren't working for your company or the Chamber, what are your favorite pastimes?
Since I spend many hours at works, my favorite past times is being with my family. My daughters have often dance recitals or cheer competitions and I make sure to be there for them. I also enjoy reading and going to our beautiful beaches even if it is just for a walk.