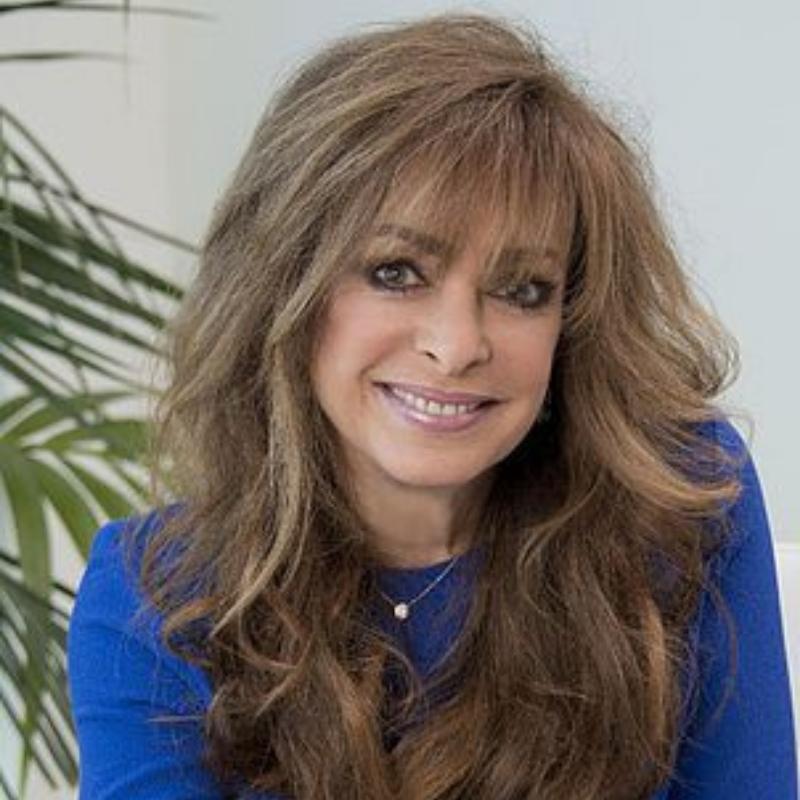 Bobbe Joy Dawson
Bobbe Joy Makeup Studio
Owner
Bobbe established her professional reputation on television and movie sets, perfecting the faces of the famous for unforgiving cameras. She has also shared her face-forward techniques on-air as part of makeover specials for HGTV, Access Hollywood, The Other Half, EXTRA and The Today Show.
After a time at UC Berkeley, she began working as a makeup artist and shortly thereafter, opened a makeup studio in Jon Peters Salon. She created a makeup line under her own name while at Jon Peters Salon that was ahead of its time. This increased rapidly into three stores where, not only did she teach many of her employees, who are successful entrepreneurs today, but inspired her clients to be the best that they could be.
While enmeshed in her business, she became in demand for freelance work, doing celebrities and models for photo shoots. That led to work in television and film, so the stores gave way to a new aspect of the business. Now, years later, and with loads of experience and knowledge, Bobbe Joy has once again, re-created a new makeup concept for the millennium.
What is the favorite thing about your current job?
Teaching and inspiring women to be happy with who they are and how they can feel good about themselves.  I enjoy being creative, and working in a creative environment inspires me to share those insights with my clients. We've also made a safe place for people to spend time, and use our resources for help in all aspects of their lives.  We are truly "concierges" of all things that women need to know from shopping to traveling to eating and advice.
Where are you from originally?
I was born in Orange, California as my father was stationed in the Army in Santa Ana.  Very shortly after, we moved to Studio City where I grew up and attended school.  Although I was a' valley girl", Beverly Hills was calling.  My children attended Beverly Hills schools and I starting working here in the 70's.
What are the top 3 reasons you enjoy the Beverly Hills business community?
My original reason was to try to "get things done" on South Beverly Drive where I had my Makeup Studio.  I became the President of the South Beverly Drive Merchants Association and from there, I caught the "bug" to be involved in the Beverly Hills Community
Then, I became a Board Member of the Chamber and realized how important small business's voices are to the community.   I have also had the opportunity to travel to New York on behalf of the Chamber to encourage more businesses to locate in Beverly Hills.
As an Executive Board member and chairperson of the Best of Beverly Hills Golden Palm Awards, I have now used my experiences in the city to help the business community honor their finest.
Living and working in such a wonderful community has added so much to my life and that of my family's.  I feel so blessed to walk down the street and enjoy all the wonderful restaurants, hotels, shopping and beauty that Beverly Hills has to offer along with all the friends I bump into along the way.
When did you join the Board?
It's been about 10 years since I joined the Board of Directors.  I was elected to the Executive Board approximately 6 years ago. Being a part of the Chamber has provided me with a lot of insight as to how our city works and what we need to do to make our business community thrive.   I am able to share my thoughts and ideas to better, not only the Chamber's relationship with the city, but to also represent the businesses in serving their needs.
What is your favorite Chamber Event?
My favorite event is the Best of Beverly Hills Golden Palm Awards.  This is where we honor three large and three small businesses for their contributions in: Innovation, Community Support and Above and Beyond. This year we also instituted a special Visionary award to honor a person or business that has done extraordinary things for the city and business community. This is an area where I can use my creative skills along with a group of very dynamic Chamber committee members to put on an event to recognize our outstanding business leaders.
What is one piece of advice you would give new Chamber members?
Get involved. Understand how to use the Chamber's perks to your advantage.  Attend mixers, meet people, be a part of business community by making friends and letting everyone know what you have to offer.
When you aren't working for your company at the Chamber, what are your favorite pastimes?
Friends, family dining, reading, and lots of travel near and far.  As a social animal, I am always thinking of something creative to do whether it be entertaining, charity involvement or hanging out with my grandkids. Oh and my husband, as well.