Style Maven's Virtual Shopping Breakdown by Sherry Farrahi
Posted by Admin on September 21st, 2017
Categories : Business Features
Industry : Other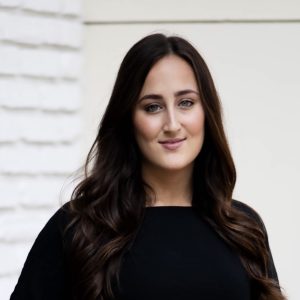 Sherry Farrahi was a top-selling Personal Stylist at Nordstrom for five years, styling some of Nordstrom's most elite clientele. This year she founded Style Maven, her unique wardrobe consultation business. Style Maven helps its customers develop their own style and take the stress out of getting dressed. As an experienced stylist, Sherry provides personal styling and shopping services to clients who want to build their current wardrobes and enhance their overall style. She strives to make all her clients, regardless of their budgets, feel good everyday in everything they wear.  
---
Style Maven's Virtual Shopping Breakdown
by Sherry Farrahi
The number one question I get asked about my business is; "How does your virtual shopping service work?"
Well, I'm here to break it down for you.
A Virtual Shopping service is the perfect solution for individuals who live in areas with a small selection of stores or clients who simply just don't have the time to dedicate to shopping.
A client will call or text the personal stylist & wardrobe consultant with specific needs. For example: a last-minute girl's trip or looking for the new fashion pieces of the upcoming season. Together we set a budget then the stylist will either go shopping at stores or shop online depending on the client's needs and urgency.
If the stylist is shopping in a store, we send pictures of the items that meet the client's needs; sometimes we try on the clothing to determine the fit and to see what you think. If you are in love with our finds, we buy the product and ship it off to your desired destination. For online shopping, we create a "wish list" and email it to you for your approval. If you love the items on the "wish list" we place the order and your new look will arrive shortly.
Virtual shopping is quite an easy process that saves a lot of time. And the best part is, the more we work together, the more familiar we are with the clients likes and dislikes, so we can better suggest pieces. At the end of the process, all of your new clothes will go into a "style file" that we create and maintain for all clients, so we can work on building your wardrobe at your own pace and stay organized.
If you have plenty of clothing and are trying to utilize what's already in your closet? No problem! We can create a virtual "look book" for clients by styling outfits with their current wardrobe.
If you're interested in learning more about virtual shopping or outfitting help, check out www.style-maven.com for more details. We also frequently share our virtual shopping experience on our Instagram Story, @StyleMaven_LA.
A virtual shopping services saves you from the hassle of dealing with the lines, crying babies, and slow cashiers. Enjoy your free time, looking good and having fun!
Share This Page: