A Few Helpful Hints for Your Holiday Entertaining by Randy Fuhrman Events
Posted by admin on December 14th, 2017
Categories : "How to's", Business Features
Industry : Events
Randy Fuhrman Events has "A Taste for Entertaining".  With over 45 years of experience, we are recognized by the special events industry for our talent, experience, and passion for catering and event productions.
From the most intimate dinner for two, to a full-blown event for thousands, Randy Fuhrman Events handles your event from finding the location to creating a branded gift. Whether in state, out of state or international, we want your experience to be incredible.  Our team will take the worry away from all the details and let you be an honored guest at your own gathering.
Randy has also shared three delicious holiday recipes to keep everyone Merry this season!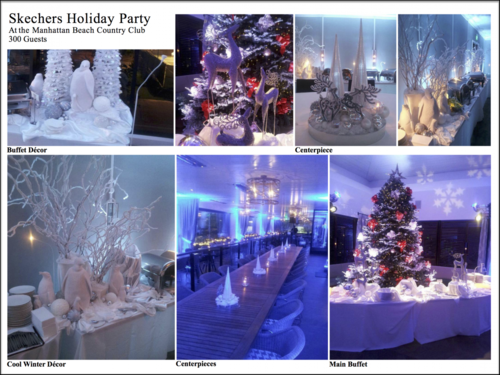 _________________________________________________________________________________________________________________
A few helpful hints for your Holiday Entertaining
Create a time line so that you know when you have to have things done.
Do a shopping list.
a.  With all dry items on one lists because you can shop for these early.
If you have the space then separate all ingredients out to what recipe they belong to so that you can see if you forget anything early enough to make sure you can buy what you need.
Then you do fresh item list with when or what days you need to pick things up.
Pull all your serving platters and label them.
With that pull all your serving utensils and place with each platter.
Have a time line of how everything will go into the oven and at what temperature.
Post this next to the oven so you don't stress yourself out.
Christmas
If you are doing a seated dinner for Christmas
Use individual baby Christmas trees and write your guest's name on the tag for them to take home with them after dinner.
Wrap little gifts with the guest name on them for the place cards and again, they take the gift home with them.
Doing a twist on the holiday colors can be fun like using Lime Green and Hot Pink instead of your traditional red and green and even using a white Christmas tree with hot pink and silver ornaments.  If you really want to bring some retro moments, use an aluminum tree with a color wheel shinning on the tree.
New Years
Great décor can be using your Christmas ornaments on the buffet table, or because everything is so inexpensive after Christmas, you can go buy silver and gold ornaments and use them for a main centerpiece of the table.  By placing candles around which will reflect off the gold and silver ornaments, or spreading and stacking the ornaments and candles throughout the center of the table on a black tablecloth, you create a stunning centerpiece that can be reused for the next year, rather than flowers that you will have to throw out in a few days.
A fun thing to do for your guest is to have the fireplace burning as they arrive. Have them write down everything they want for the New Year coming and just before Midnight, you have everyone toss their goals into the fire to wish each other well for the New Year.
A Taste For Entertaining
14765 Valerio St. Van Nuys, CA 91405  (p) 310.854.0155
www.randyfuhrmanevents.com     randy@randyfuhrmanevents.com
_________________________________________________________________________________________________________________
Adult Hot Chocolate
Perfect for holiday parties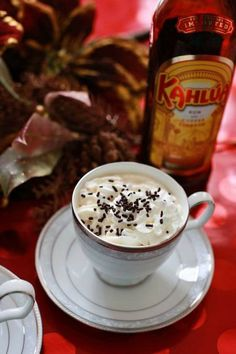 INGREDIENTS:
1 cup milk 1 packet of your favorite hot chocolate mix
2 squares of 70% dark chocolate from Traders Joe's about 1 oz
1 oz Kahula
½ oz Amaretto
Whipped cream
METHOD:
Heat milk.
Put in the dark chocolate.
Add the liquors.
Then add the coco mix.
Make sure thoroughly heated and served.  What is nice about this is you can use an air pot and put it on the table for your guest to help themselves.  Have a bowl of unsweetened whipped cream so your guest can put a dollop on if they choose.
_______________________________________________________________________________________________________ 
Randy's Holiday Nog
INGREDIENTS:
8 eggs, separated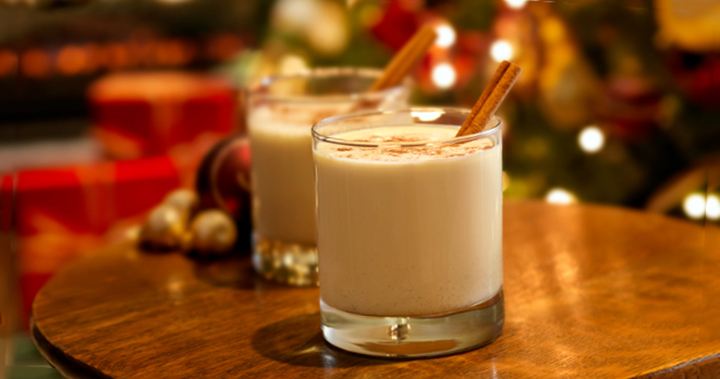 1 cup super fine sugar
2 cups whipping cream (whipped stiff)
3 cups mild, or half and half
1-2 cups of your favorite alcohol (we use Southern Comfort)
Nutmeg
METHOD:
Beat egg yolks and blend with sugar
Slowly add alcohol.
Add mild or half and half slowly
Beat egg whites until stiff.
Beat whipping cream until stiff.
Add the whipped cream to the egg yolk mixture.
Fold in egg whites to the whipped cream mixture.
Top with fresh nutmeg.
Serves 20
For a dessert nog, substitute the cup of sugar with one cup of chocolate syrup
_________________________________________________________________________________________________________________
Champagne Mustard
You Wont Believe What You Can Use This For . . . . And It's Tasty Too!
This recipe is a great holiday gift and an all-around incredible mustard.  It can be used for so many different things from serving with the turkey, to serve with cheese, smothering Canadian bacon and then sautéing and using in your salad dressing.
INGREDIENTS: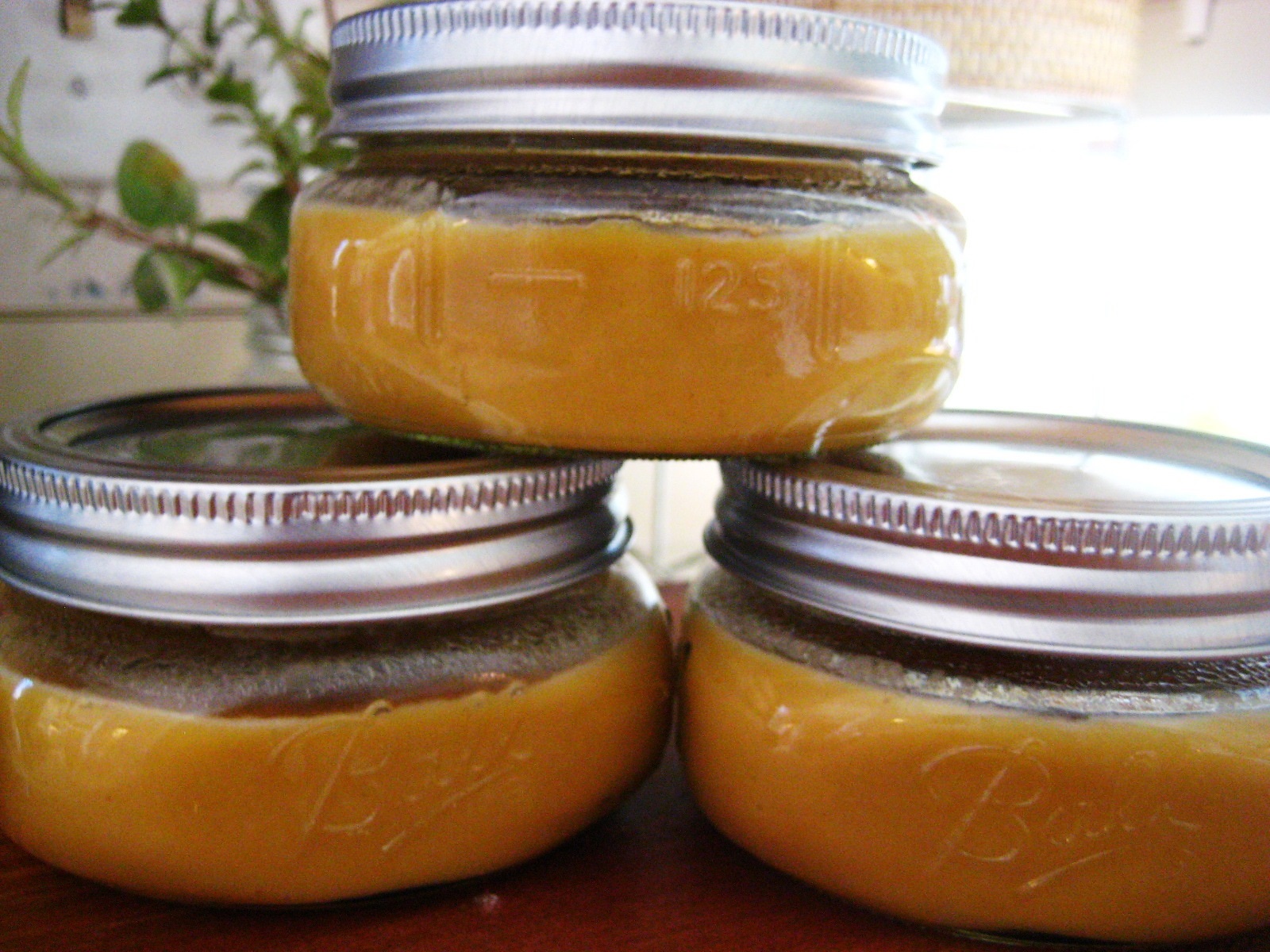 1 cup white champagne vinegar
½ cup champagne
½ cup dry mustard
6 egg yolks
½ cup white sugar
METHOD:
Mix dry mustard, champagne and vinegar. Set aside.
Whip egg yolks with sugar in mixer
Add mustard-vinegar mixture to eggs and sugar.
Cook mixture over double boiler until thick – ½ hr, stirring constantly with wire whisk.
Refrigerate.
Note: This can be refrigerated for 2 to 3 months and makes a great house gift giving the recipe also so that your friends can create this mustard also.  It is great to always have around to use as a catch all remedy for many things as you can see.  When I make this, I do a double batch because you will find you will use it for everything.
Some great ways to use this mustard:
.  This mustard is incredible with Brie, Yarslberg, Jack, and Munster.
.  Using this with salad dressing is an easy way to perk up your salad dressing.
A Taste for Entertaining
14765 Valerio St. Van Nuys, CA 91405  (p) 310.854.0155
www.randyfuhrmanevents.com     randy@randyfuhrmanevents.com
Share This Page: