Communication is our Number 1 Skill Set in All Business & Personal Relationships
Posted by admin on October 5th, 2017
Categories : Business Features, Member Spotlight
What would you say if I told you there is a simple technique to build more meaningful relationships in your personal and business life? Imagine a method that allows you to build mutual trust and be truly comfortable with anyone you meet.
But first, consider the following relationships: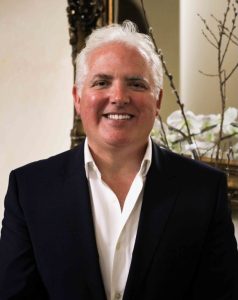 A Parent
A Close Friend
A Spouse or Partner
A Supportive Teacher from your youth
You've probably connected with these people on an emotional level over the course of your life, but what single factor do all of these relationships have in common?
Well, at some point you will have formed a unique relationship with each of them, but how did you manage that?
Bonding and Rapport extends far beyond our personal lives and has a direct impact on our success in business. In any interpersonal relationship, your communication will either build bridges or create roadblocks.
Bonding & Rapport
We can look at effective Bonding & Rapport as a communication tool that builds deeper connections in our everyday relationships, by promoting mutual trust and affection. As a Sandler Trainer, I use Bonding & Rapport every day to harvest my personal and business relationships and make sure everyone around me feels comfortable.
Honest Communication in Business
In business, it can feel like salespeople's only objective is to make a quick buck…
and unfortunately that is often the case. These people aim to sell whatever they have to whoever they meet, and they're so pushy that they tarnish our profession in the process.
Your average salesperson doesn't take the time to bond with and understand the prospect, and it's during this type of interaction that you might realize a previously-undiscovered pain point, the angle that will be most interesting to the prospect about your product. Because only by understanding and truly wanting the best for your prospect, will you be able to help each other.
Of course, Bonding & Rapport should be a priority for everyone, and not just sales professionals. Everyone can benefit from harvesting deeper relationships across all walks of life. Mastering this approach is what truly differentiates star performers. The Sandler Approach
Bonding & Rapport tools & techniques are used throughout the sales cycle. However, rather than simply emphasizing the technique, the Sandler System fosters an attitude of leadership. From approach to close, the Sandler client learns how to assertively and professionally take charge of the sales process.
Breaking all the conventional rules that have made the sales process ineffective and demeaning, it provides an entirely new road map to long lasting success by developing new and empowering behaviors, attitudes, and sales skills; changes that are only learned by doing and internalized over time.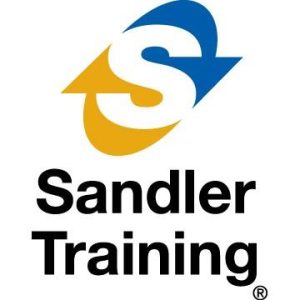 Sandler ideas and methods remain on the cutting edge of the selling experience. Sandler trainers and their clients continue to meet regularly for ongoing training and reinforcement – changing their thoughts, sharpening their actions and forever improving their performance.
Join our upcoming workshop to learn more about Bonding & Rapport and the Sandler Method
October 13, 2017, 8:15-11:15am, Sandler Trainer Matt McNeilly will introduce Bonding & Rapport as a technique for deepening your business and personal relationships. Participants will also receive a complimentary DISC Profile Assessment. Click here to join our workshop. We look forward to seeing you there!
Enjoy these Free Sandler Training Resources
Visit the Sandler Training blog or Connect with us on Twitter, Facebook and LinkedIn for more Sandler Training Sales & Leadership Advice.
Share This Page: