A Timeless Fashion Trend That You Need in Your Collection
Posted by admin on February 12th, 2019
Categories : Business Features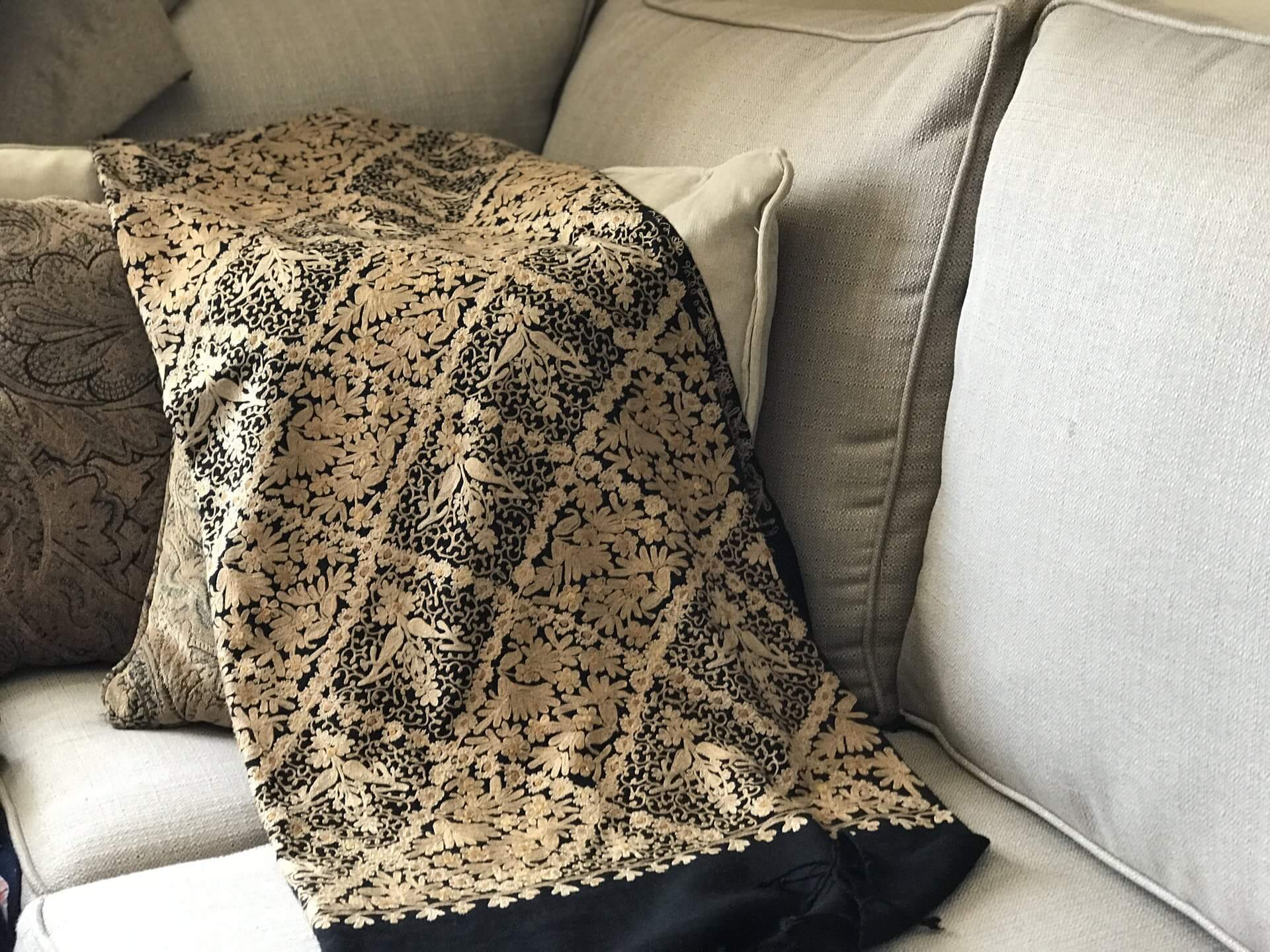 Have you heard?  In a recent Vogue article, entitled, The Top Trends of Fall 2018: The Women's and Men's Edition, the versatility of scarves as a fashionable accessory for women and men was showcased. We, at SwanLAgo.com whole-heartedly agree!  We are a Los Angeles based, wholesale supplier of luxury, scarves/throws.  We work with museums, fundraisers, event planners, colleges and other organizations to create custom designs to align with their message and current exhibitions.  Many of our patrons use the scarves to thank their donors/patrons during their fundraising drives.
In fact, one of our customer groups from the University of Southern California doubled their custom scarves order within the first month due to their increased sales. This is what one of the members had to say,
"I love, love, love the way the scarf came out! The silk is such a nice weight and quality and the colors are right on target. I am very happy with it and with the sales today. We are off to a good start………….Thank you so much for all your time and patience working with us. You have been wonderful! –J$$$$$"
SwanLAgo.com has a new collection called Tranquil Vibrations. The scarves in this collection include detailed, inspiring and uplifting messages. In fact, one recent addition was a collaboration with a formerly homeless member of the Downtown Women's Center (which serves and empowers homeless women). A portion of your purchase will fund local and creative entrepreneur programs and Sandy.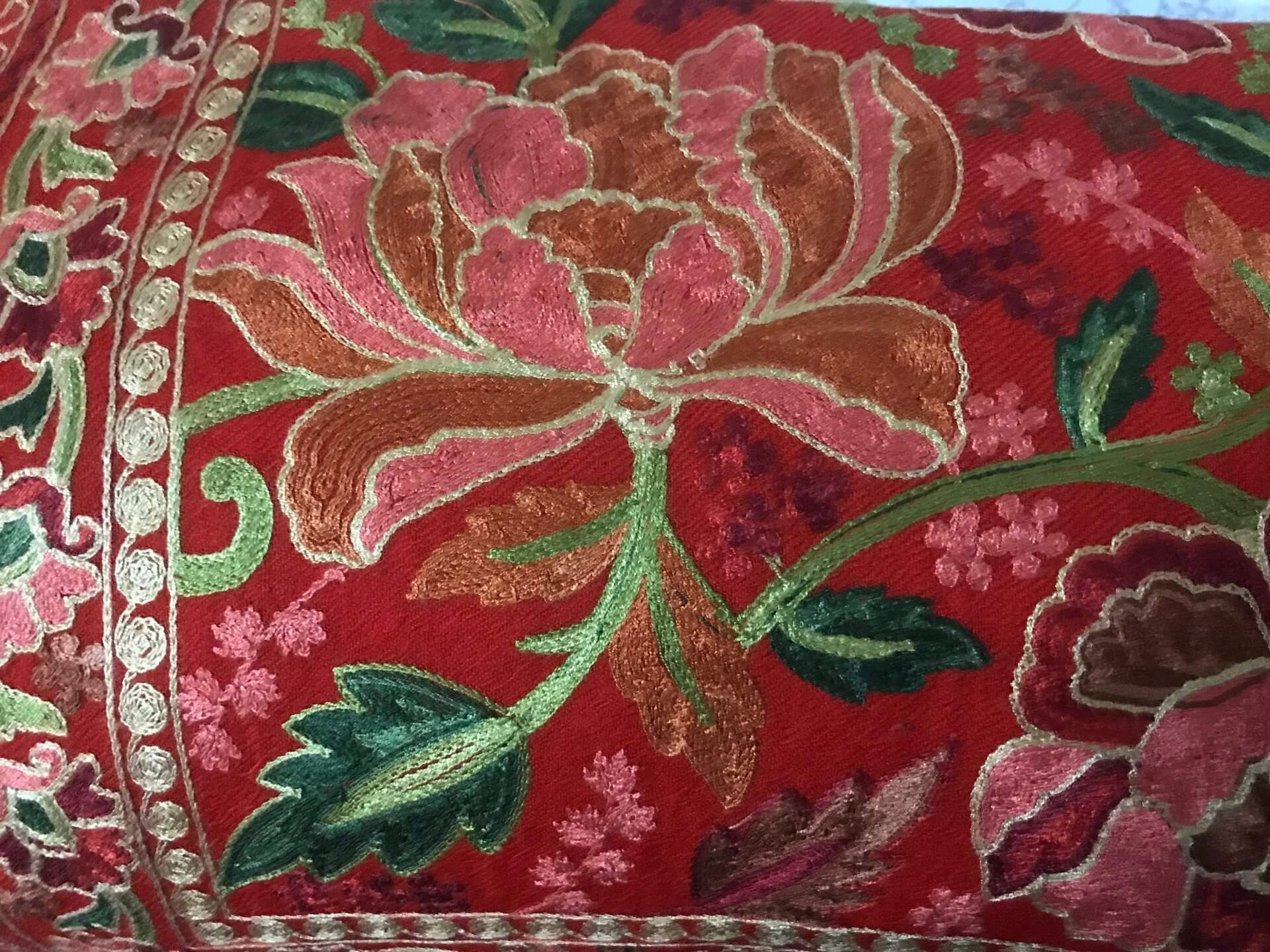 We also have scarves which celebrate our collective human spirit, diversity and culture, Om/Namaste, Kwanzaa, Ubuntu and Shema (Talit Inspired) scarves.
Our Winter collection of stoles is entitled Floral Wrapsody, the stoles are 100% wool and embroidered by talented artisans.  Our products make excellent gifts for the special ladies and gentlemen in your life! They are practical and provide a pop of color when thrown on a bed/sofa and exude luxury and elegance when used as a wrap on cool evenings. They are great for the following:
Patron gifts/fund raising items (we can create a unique design with your logo/design)
Bridesmaid and bridal gifts (heirloom quality, to create a tradition which lives on)
Ladies groups (create a tribe)
To drape on a sofa/bed (they add a touch of elegance)
For people who are recovering in a hospital (longer lasting than flowers!)
Excellent for the travelers in your life (don't use those infested, airline blanket)
Corporate gifts (no sizes needed!)
Scarves are such a versatile, long lasting, practical addition to your collection. It is easy to see why Vogue showcased this fashionable accessory as a timeless, wardrobe item, for young and old.  That's why we call our collections, 'wearable art'!
Share This Page: