A Taste of Fatamorgana Gelato
Posted by Admin on July 22nd, 2020
Categories : Business Features
Industry : Culinary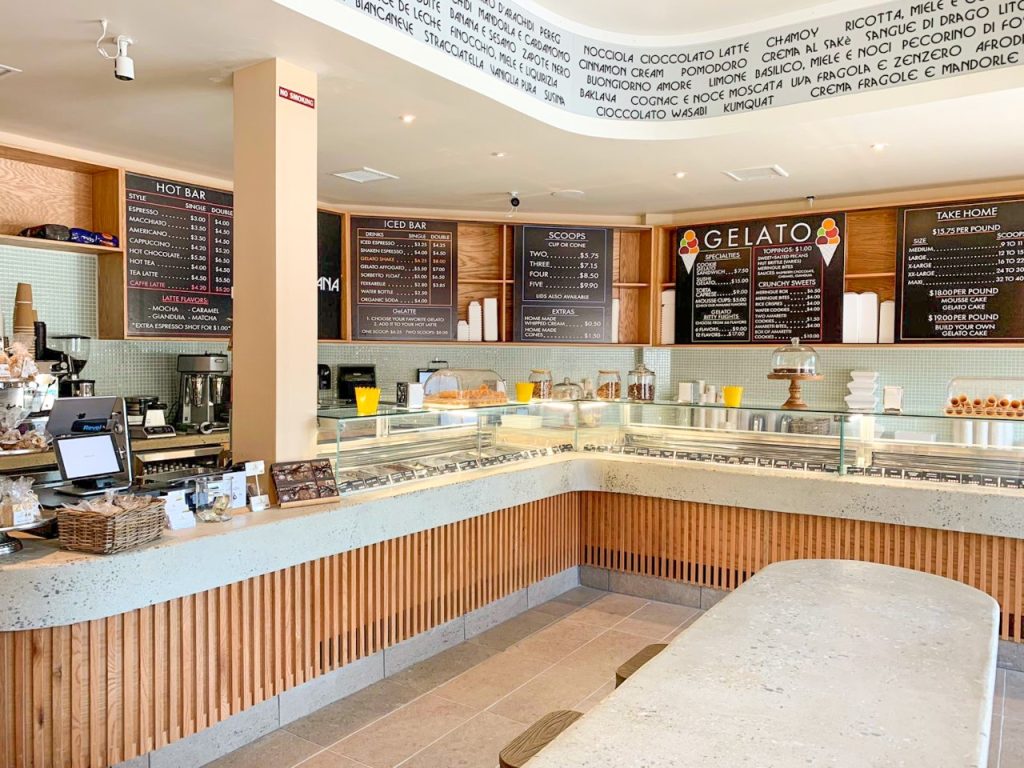 The vision of Fatamorgana Gelato is to transform the secrets of nature into ice cream and reveal them to the world. They want to give everyone the opportunity to enjoy an ice cream made with natural raw materials, respecting the Italian tradition.
The story of Fatamorgana Gelato was recently told in a Food & Wine article. The famous Gelato was born in Rome, Italy and eventually made its way to Los Angeles and most recently Beverly Hills. The Studio City shop has more than 350 gelato recipes and offers 66 different flavors every day. There are usually at least eight different kinds of chocolate, like Madagascar chocolate, Venezuelan chocolate, Kentucky tobacco chocolate, wasabi chocolate, chocolate with single-malt whiskey, chocolate with smoked black Lapsang Souchong tea and chocolate with coffee and roasted hazelnuts.
There are inspired flavor combinations like walnuts, dates and gorgonzola; honey, fennel and licorice; almond and cardamom; a refreshing and powerful flavor Fatamorgana calls Thought, which is ginger, horseradish, lemon peel and pink grapefruit; and a revitalizing flavor called Panacea, which is ginseng, mint and almond milk.
Fatamorgana Gelato was featured in a recent Eater Los Angeles article where it was named one of Italy's most famous restaurant exports. According to the article, the Studio City franchise outlet has proven to be among the most successful ice cream and gelato spots anywhere in Los Angeles, and now Westside fans can make the drive to Beverly Hills instead.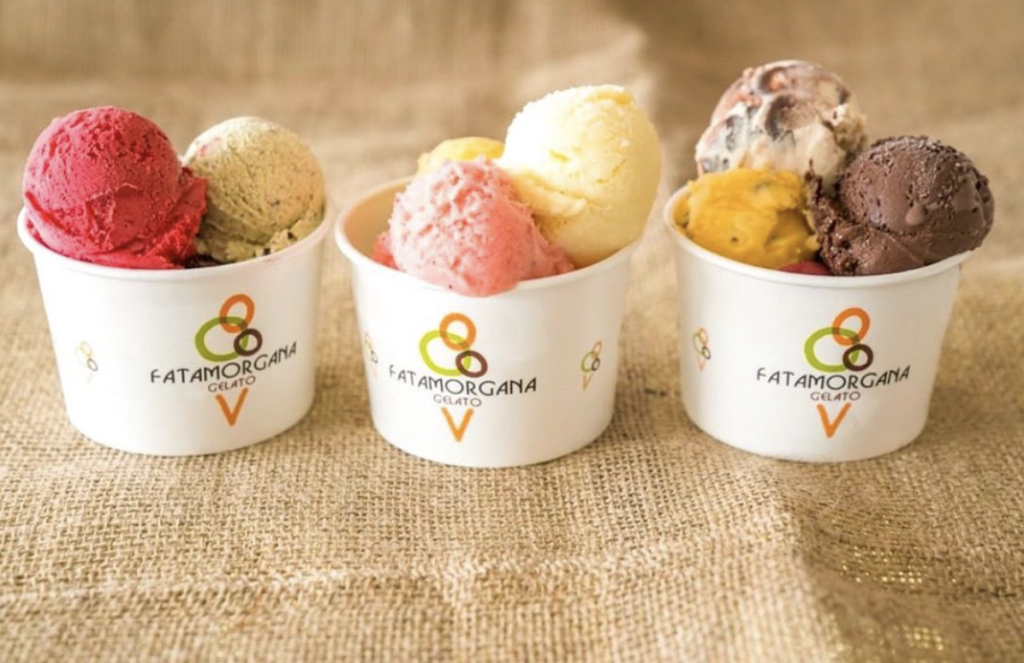 Fatamorgana is known for its expansive menu and rows of cold case options, including lots of dairy-free and vegan flavors. Their gelato also featured some unique ingredients including honey wines and spirits, nuts, dried fruits, grains, spices, seeds, and even vegetables.
The article mentions that upon arriving at the Beverly Hills location, expect a clean and compact build-out right on Beverly Drive, complete with a communal poured cement dining table in the middle of the room.
The Beverly Hills shop is located at 162 S. Beverly Dr with operating hours of 11 AM – 10:30 PM. For more information about Fatamorgana Gelato, click here or call (424) 278-1629.
Share This Page: